Advertisement

Syed Shihabudhin explores the scene of the arrest drama taking place in Pakistan. Past, Present and Future of Hafeez Saeed under house arrest…a special for Asian Lite News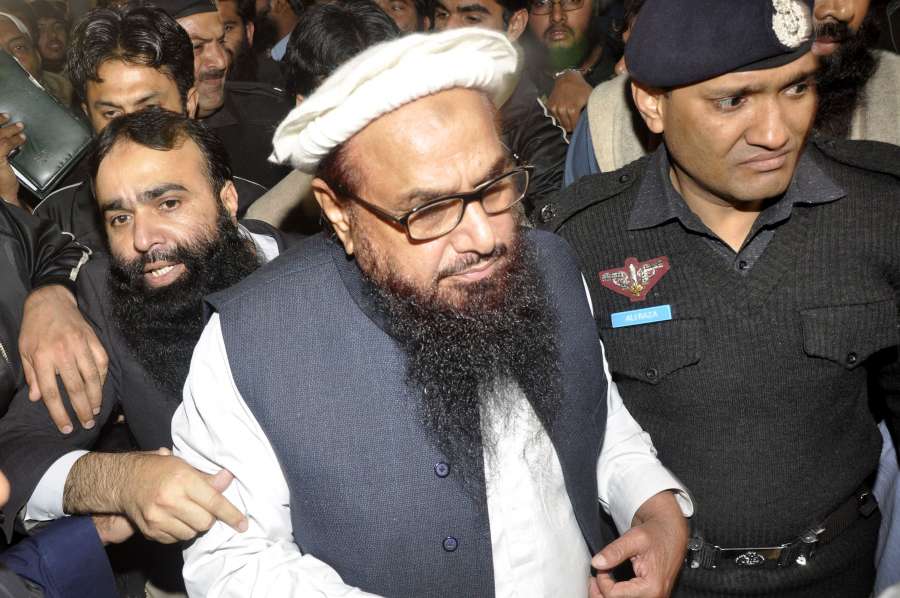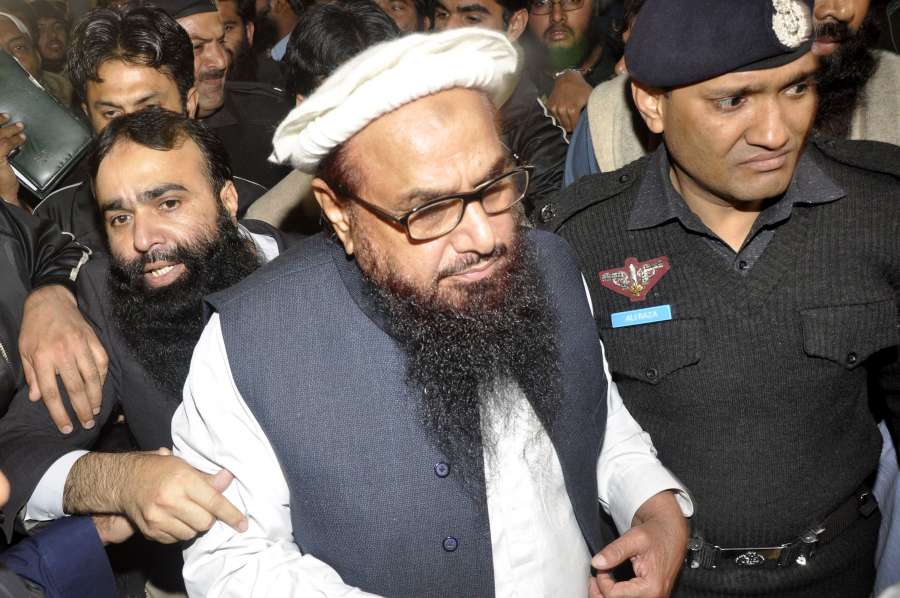 It is not as if it has not happened before. Hafeez Saeed, Amir of the Lashkar-e-Tayyaba and Jamaat-ud-Dawa was placed under 'house arrest' by the Pakistan's interior ministry recently. Under the Pakistani law, he will be in custody for 90 days till which time the law enforcement agencies have to prove that he is guilty.
Saeed had been under house arrest earlier in 2009 too, but not for long. So, will this time be any different? The reason why Pakistan took action under UNSC resolution 1267 was that the US ostensibly was preparing to go after Islamabad and perhaps stop the flow of funds to Islamabad!
The Pakistan government has offered no explanation of why this arrest occurred. The Army's public-relations wing, the Inter-Services Public Relations, held a press conference to say the action was "in the national interest", and to bring Pakistan into compliance with United Nations Resolution 1267. But then again this is not new; for every time action is taken against Saeed or any other sanctioned entity, the Pak government line is precisely the same!
Hafeez Muhammed Saeed was listed in the Consolidated Sanctions List in 2008 for being associated with the LeT and Osama Bin Laden's Al Qaeda for  "participating in the financing, planning, facilitating, preparing or perpetrating of acts of activities by, in conjunction with, under the name of, on behalf or in support of" both entities. The 1267 Security Council committee and other following resolutions states in its narrative that "Hafiz Muhammad Saeed is the leader and chief of Lashkar-e-Tayyiba (LeT). As overall leader, Saeed played a key role in LeT's operational and fundraising activities. He is the Amir or leader of the Jamaat-ud-Dawa (listed as an alias of LeT)." There cannot be a clearer indication of Saeed's association with the LeT and JuD.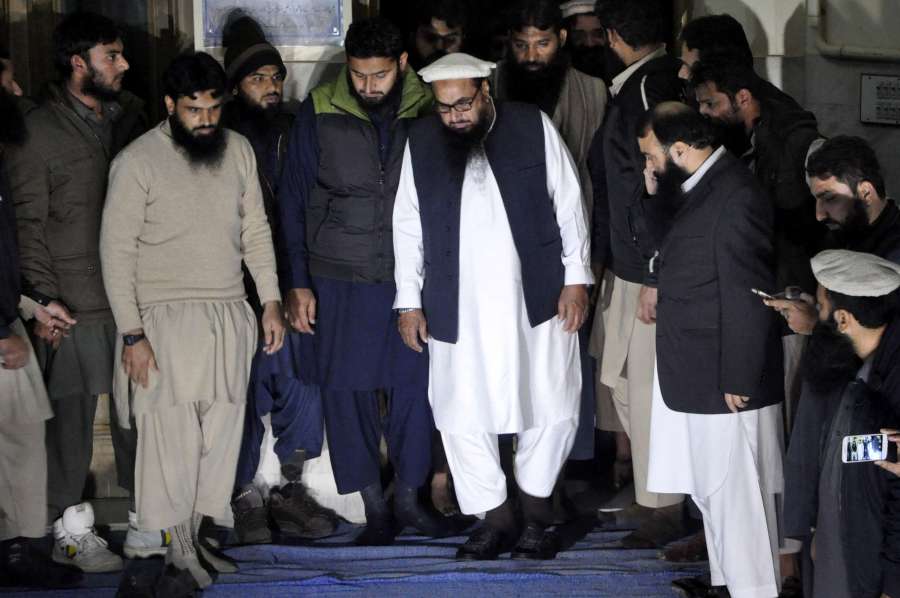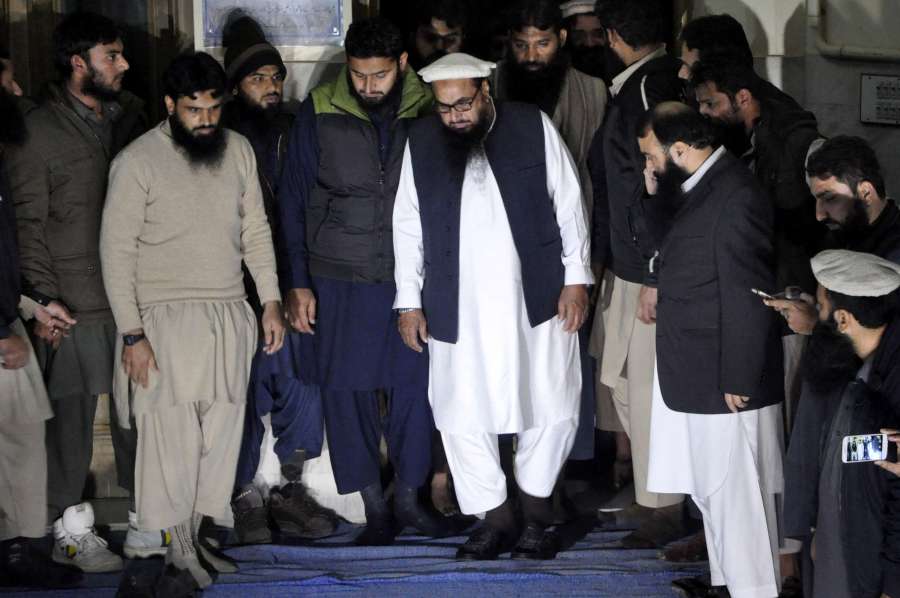 Hafeez Saeed's record of masterminding terrorist activities in Pakistan, Afghanistan, Iraq and India is well documented and it is this record which led to his being listed on the UNSC Sanctions List. The UN sanctions include the freezing of all assets, a ban on international travel, and an arms embargo.
In June 2009, due to lack of evidence against Hafiz Saeed, the Lahore High Court ordered the release of Jamaat-ud-Dawa leader Hafiz Saeed, who had been placed under house arrest after the Mumbai attacks. Pakistan has consistently maintained that there is nothing against Saeed in Pak law and therefore there is no bar on his movement inside Pakistan, which is very much in line with their recent moves to 'house arrest' Saeed and putting him on the Exit Control List (ECL). This way Islamabad can claim that by the due process of law, Saeed is under arrest but until proven guilty no take action will be taken against him. Lest we forget, Saeed also operates the charity organization Falah-e-Insaniyat Foundation  (FIF).
It is quite hilarious that the Pak media has been carrying reports of Hindus in Sindh in Pakistan demonstrating against the arrest of Saeed. The ostensible reason given is that these Hindus are happy with the work done by the FIF in Sindh and therefore support the release of Saeed. Things are clearly moving from the sublime to the ridiculous in Pakistan! Pakistani actions with regard to applying the sanctions regime on entities like Saeed demonstrate that they are doing the "minimum necessary" to ensure that Pakistan itself does not get sanctioned.
As and when the UN 1267 Consolidated Sanctions List is updated it is incumbent on nations who have individuals, entities or groups given in the UNSC list are required to notify all government agencies and ministries to take appropriate action with regard to any entity who maybe under sanction. This is precisely what Pakistan did in October 2016 as the UN obliges all member states to freeze the assets of individuals placed on this list. This has been done this time around also.
Pakistan did freeze the assets of the LeT in 2001, but Saeed and his organisation continued to operate in Pakistan by changing the name of the group. In 2010 and again in 2015, Pakistan froze the accounts and assets of JuD also.  The same story is repeated as far as arresting Saeed goes.  Saeed was first arrested on 21 December 2001, after the attack on India's Parliament, only to re-surface on 31 March 2002. He was arrested again on 31 May 2002, and released on 31 October 2002. By this time the routine of arrest and release was well established in Pakistan and Saeed was arrested on 9 August 2006, after the Mumbai train bombings, and released on 28 August 2006. He was arrested on the same day yet again, and released on 17 October 2006. Not once has Saeed ever faced actual criminal prosecution!
This pattern suggests that Pakistan times its response to terrorist organisations to certain specific developments and usually the addition of any entity to the UN Sanctions List prompts a flurry of activity in this regard. This time around, however, there was the uncertainty of how the Trump administration would react on Pakistan's support to UN listed terrorist entities and perhaps move to block US aid to Pakistan. This Islamabad must have realized could prove costly for them. If the past is any indication of the Hafeez Saeed story then it appears likely that Hafeez Saeed will be back in action sooner than later. If this action erupts in Kashmir as the snows melt it would also not be surprising. Wait and watch!