Advertisement

Instability on political front after the exit of Nawaz Sharif and the pressure from the Trump administration besides the Chinese policy keep Lashkar Chief under the so called 'house arrest'….writes Dr Sakariya Kareem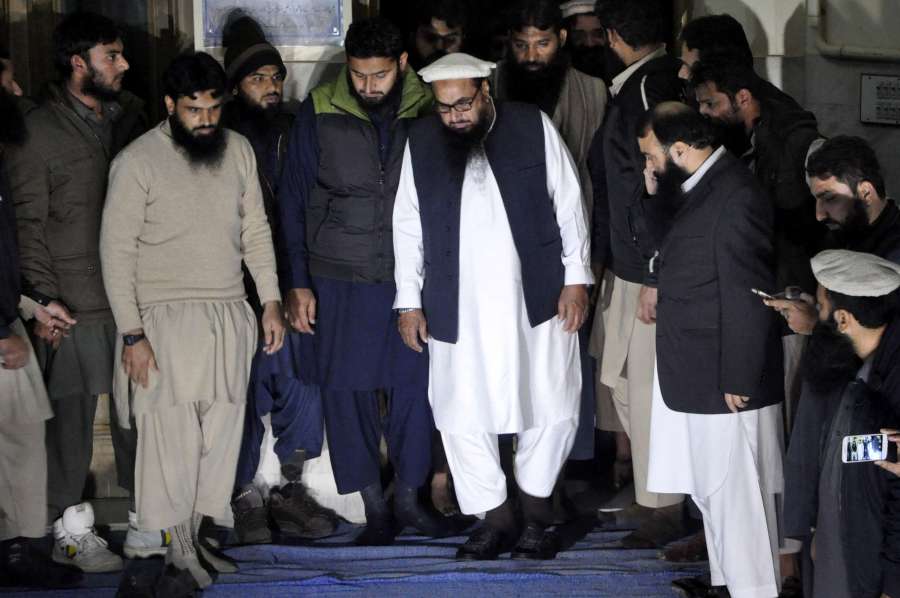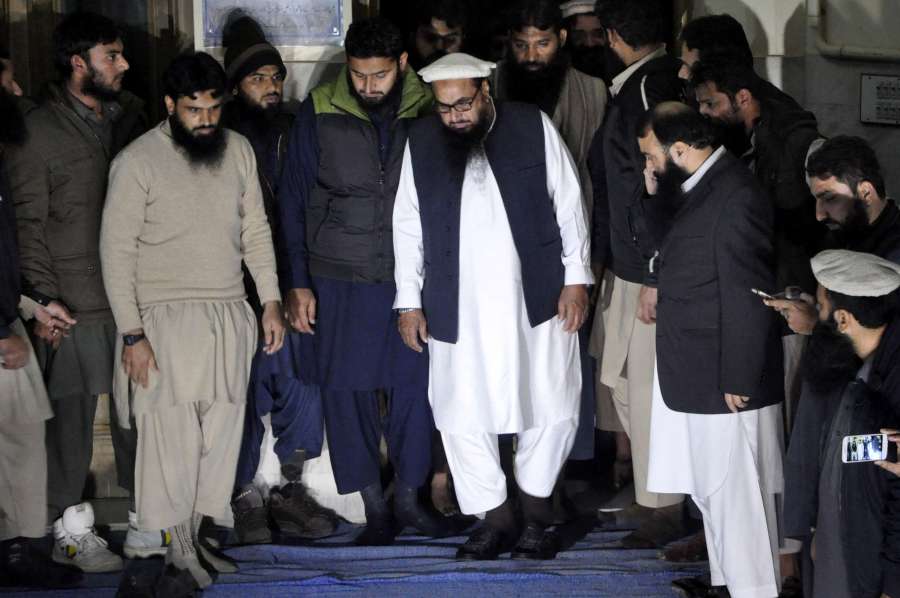 Pakistan's notorious militant mastermind Hafiz Mohammed Saeed shall remain under continued house arrest for three more months so that he does not "spread chaos in public." This is explained in the Punjab (Pakistan) Government's notification extending his house arrest – an euphemism since he can talk to the world outside, give interviews, record videos and direct the operations of his multifarious activities.

Nobody talks of Lashkar-e-Toyaba (LeT) that Saeed founded and remains proscribed at home and in the US. The focus has conveniently shifted to Jamaat-ud-Dawa (Jud), an off-shoot of LeT that Saeed launched. Other members of the JuD — including Abdullah Ubaid, Abdul Rehman Abid, Zafar Iqbal and Qazi Kashif Niazi of Multan, who handles JuD's publications — were also taken into 'protective custody' in January.

The JuD and the Falah-i-Insaaniat Founda­tion (FIF), a charity organisation affiliated with the JuD, had been included in the Second Schedule and were placed on the government's watch list for six months under Section (1) 11EEE of the Anti-Terrorism Act 1997 in January. The names of several JuD leaders had also been placed on the Exit Control List.

A new 'interim' prime minister is being elected and he, too, will make way, most likely for Shahbaaz Sharif, Nawaz's younger brother. Shahbaaz is Punjab chief minister and whatever position he holds, he would need people like Saeed stay indoor and not "spread chaos in public"
Ready to treat him with kid gloves, the Pakistani Punjab authorities are taking no chances. The new and the Number One reason to keep him indoors is the political instability that has been triggered by the ouster of Nawaz Sharif from the country's prime ministership.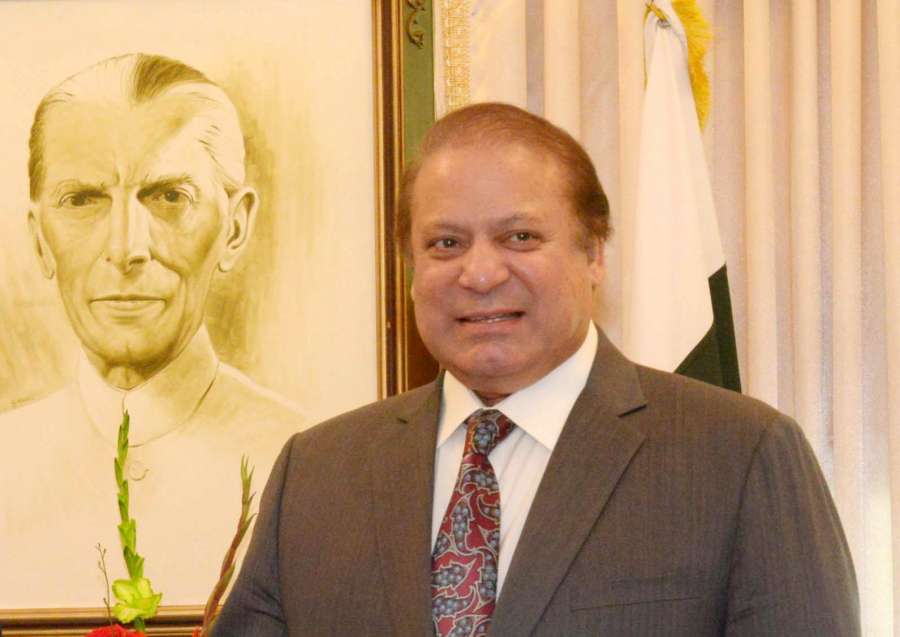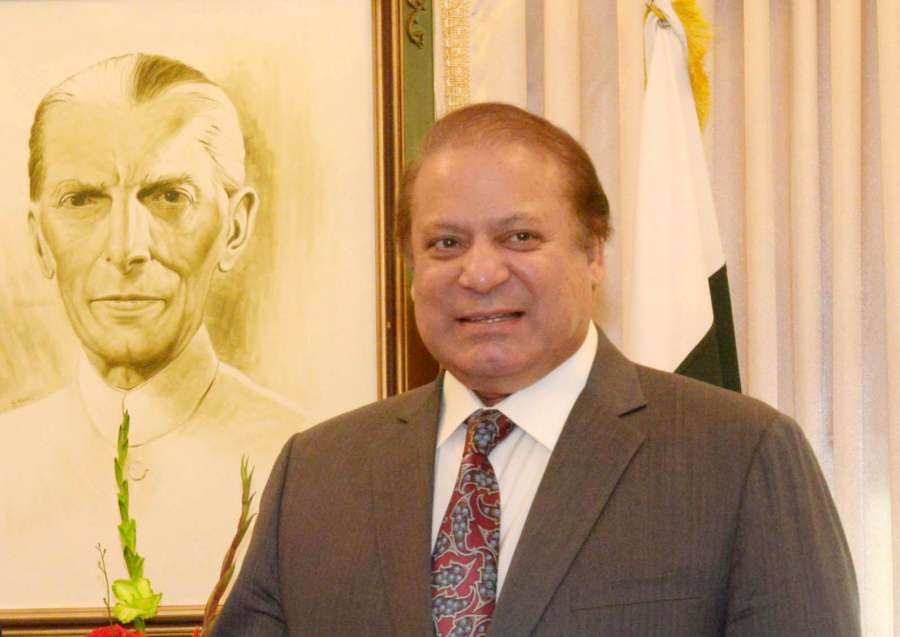 A new 'interim' prime minister is being elected and he, too, will make way, most likely for Shahbaaz Sharif, Nawaz's younger brother. Shahbaaz is Punjab chief minister and whatever position he holds, he would need people like Saeed stay indoor and not "spread chaos in public."
The Sharifs are on the defensive and want to keep options open for the general elections due in a year. They would not like to get a bad name from Saeed who has been angry with the family for 'succumbing" to the American diktats that he says have been prompted by India.
Indeed, India is one of the reasons why not just the Trump administration, but China also wants Saeed in. When he was initially detained in January this year, pat came the reasoning that the Americans wanted it.
The Nawaz Government and the army that decides everything including militancy were keen to woo the incoming Trump administration. However, they have failed miserably, as the Trump administration has not only withheld funds that were due to Pakistan for combating terrorism, but has also made Pakistan the villain Number One in its Afghanistan policy that is under revision.
The bigger reason is the Chinese anxiety. On Nawaz's ouster, the Chinese were quick to issue a statement that they would continue to promote the China Pakistan Economic Corridor (CPEC) that is fast taking shape and spreading across Pakistan from Karakorum to Karachi.
China has already invested billions in Pakistan and cannot afford instability, be it political that Nawaz's ouster has spelt, economic – Pakistan has been perennially in bad shape despite Nawaz's best efforts to set up projects and above all, the CPEC itself.
China wants a spell of normalcy to promote the CPEC. Least of all, it cannot afford sectarian violence and militancy that have rocked Pakistan, no matter who is in power.  This is where Saeed's detention comes.
Even when Saeed was placed under house arrest, and he went about screaming and shouting against America and India, the Chinese hand, although hidden, was very much there.
Mr Michael Kugleman, deputy director of the Asia Program and senior associate for South Asia at the Woodrow Wilson International Center for Scholars in Washington, DC, wrote in February this year:
"Washington, of course, has pushed Pakistan to crack down on Saeed for years, and unsuccessfully so. So it beggars belief to assume that US pressure would suddenly and magically prompt Pakistan to detain Saeed—and particularly at a time when the US-Pakistan relationship appears to be entering a period of drift. Washington is shifting its engagement with New Delhi into overdrive, while Islamabad is cementing its failsafe partnership with Beijing.
"If any external pressure compelled Pakistan to place Saeed under house arrest, it's more likely to have come from Beijing than Washington.
In a telling yet underreported development several weeks ago, China's former consul general in Kolkata published a blog post calling on Beijing to rethink its default policy of blocking Indian attempts to have JM leader Masood Azhar sanctioned by the UN," Kugleman recalled.
"This all makes good sense when we think about the high stakes of CPEC. For Beijing (as for Islamabad), rapid and sustained progress on this project is a core strategic imperative."
Explaining the China-India factor behind Saeed's incarceration, Kugleman then said – and it is relevant even today, that "Hafiz Saeed doesn't pose a direct threat to China, but so long as he walks free he poses a direct threat to India-Pakistan relations.
"The last thing China wants as it pushes forward with CPEC is an India-Pakistan relationship on tenterhooks — not to mention on a war footing, as was the case for several weeks last year."
Saeed remains indoors, but it would be safe to assume that the interim government would have other priorities and action against him is likely to be more of a lip service, to place things on record, in the event of questions being posed by the U.S and/or China.