Advertisement

The death toll from the oil tanker explosion after the driver lost control of a speeding tanker carrying 25,000 litres of petrol when it overturned on a highway in Pakistan's Punjab province rised to 154….reports Asian Lite News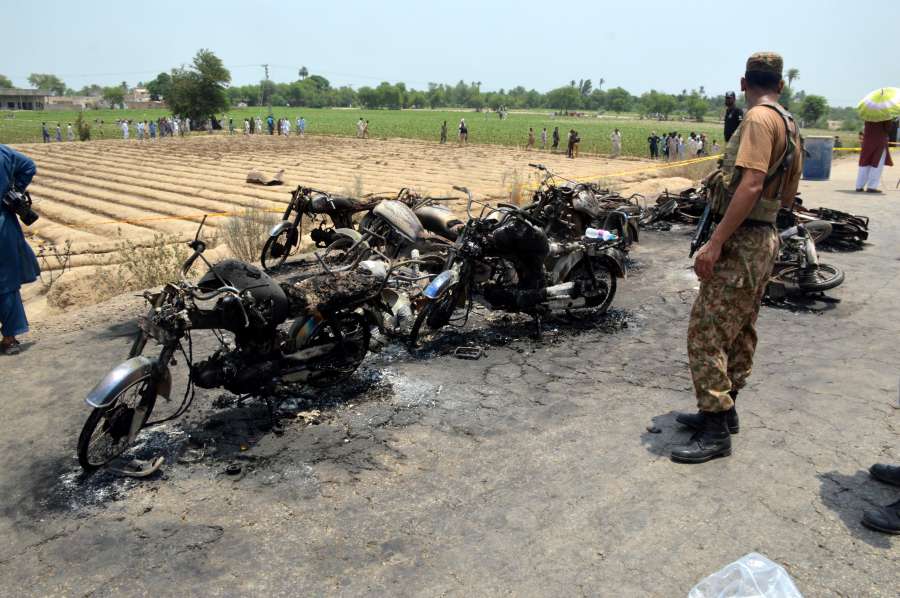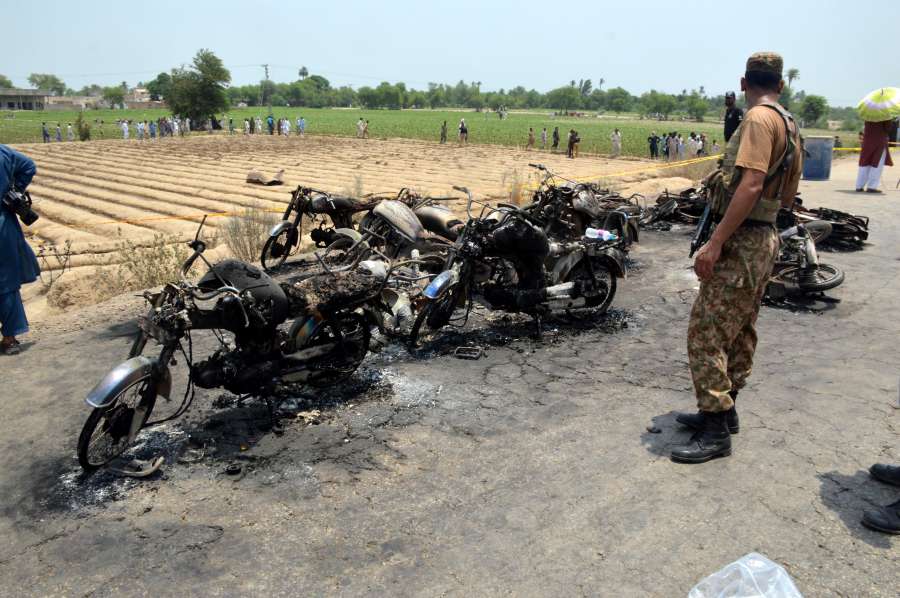 The speeding tanker carrying 25,000 litres of petrol was on its way from Karachi to Lahore on Sunday when it overturned on a highway near Bahawalpur city as the driver lost control when a tyre punctured, reports The News International.
A large crowd of people gathered, many to collect the leaking fuel. But the tanker exploded in about 45 minutes later.
Rescue workers said over 200 people were injured in the horrifying incident, most of them in critical condition.
The toll could further increase as dozens are still in critical condition.
"The people of the area and passers-by had started gathering fuel when it exploded, burning everybody alive," provincial government spokesman Malik Muhammad Ahmed Khan said.
An estimated 20 children were among the dead, The News International quoted Khan as saying.
The police tried to clear the area before the tanker exploded but the people ignored them, Khan said.
The officials said most of the bodies could not be identified as they had been charred and would require DNA test for identification purposes.
The driver of the tanker survived the accident and was taken into police custody, he said.
Meanwhile, the Oil and Gas Regulatory Authority (Ogra) has ordered an inquiry into the gruesome incident.
Pakistan Prime Minister Nawaz Sharif has cut short his London trip over the incident while Shahbaz Sharif, Punjab Chief Minister, has announced a compensation package of 2,000,000 Pakistani rupees ($19,100) for the victims and 1,000,000 Pakistani rupees ($9,550) for the injured.