Advertisement

The present crop of Pakistani cricketers may or may not care to know when their team last beat India. All they will now say is that the Indians will not forget the pasting they got in the 2017 ICC Champions Trophy final….writes Veturi Srivatsa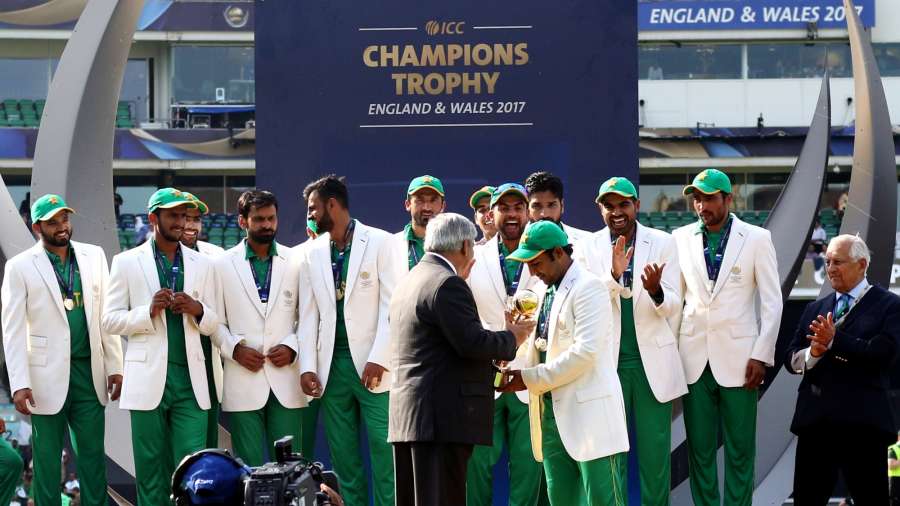 India otherwise have an envious record against Pakistan in International Cricket Council (ICC) tournaments in the last two decades — never having lost — and many Indians started to believe that they can beat the neighbours blindfolded anytime anywhere. More so, after their 124-run victory in their opening Group B game of the 2017 edition of the Champions Trophy.
What must have surprised both the Pakistani and Indian teams and their supporters was the margin of victory, a mammoth 180 runs by One-Day Internationals (ODI) standards.
Virat Kohli put everyone at ease, even the Pakistanis, with his wholesome praise for their dazzling performance and by admitting that the Indians were simply outplayed. He did not trot out any excuses.
His post-match remarks went viral and many exonerated him of any culpable irresponsibility as captain and also the teammates, who performed very well till they took the field in the final.
His measured words, "I want to congratulate Pakistan, they had an amazing tournament, the way they turned things around, speak volumes for the talent they have", rang sincere and true.
"They proved it again, they can upset anyone on their day, disappointing for us but I have a smile on my face because we played well to reach the final," Kohli said.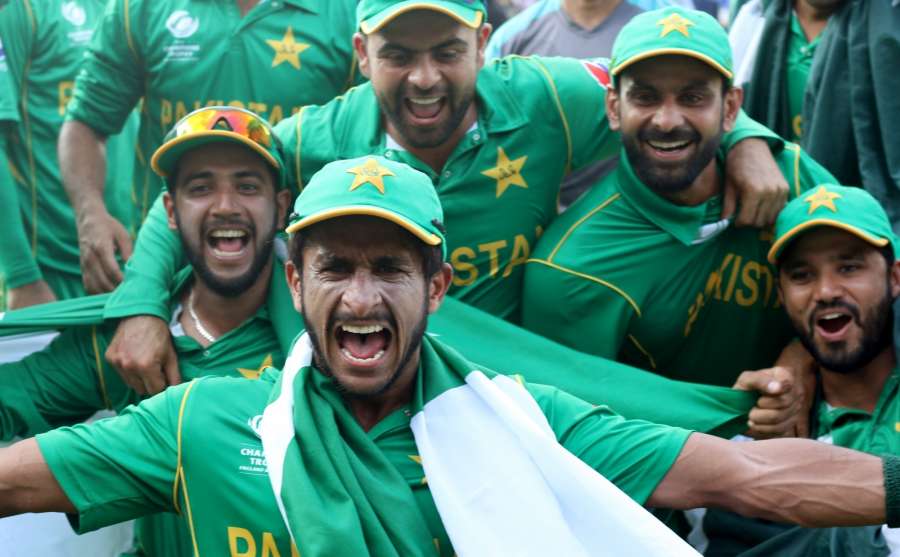 What's more, a smiling Kohli and his teammates walked across to the Pakistani dressing room to profusely congratulate the winners.
Many Pakistanis felt Kohli was gracious with his generous comments, which they thought showed his sportsmanship.
One of them termed it a victory for cricket and diplomacy. Former international greats did not forget to refer to his comments even as they congratulated Pakistan for winning the title.
Yet, some with their 20-20 hindsight tried to pick holes in Kohli's captaincy. They questioned his decision to bowl first when India's strength was their batting, forgetting that precisely for the same reason he chose to ask the Pakistanis to bat first.
Even Pakistan captain Sarfraz Ahmed said he would have fielded had he won the toss. An Englishman will always say bat first come what may and more so at The Oval where batsmen have revelled for decades.
Statistics, however, prove that teams chasing had a better record in the tournament.
Then some questioned the team composition, one can always be wiser in the light of the happenings. Now people wonder why off-spinner Ravichandran Ashwin was played. The simple answer is he bowled brilliantly against Bangladesh in the semi-finals, even if the Pakistanis are good at playing spin.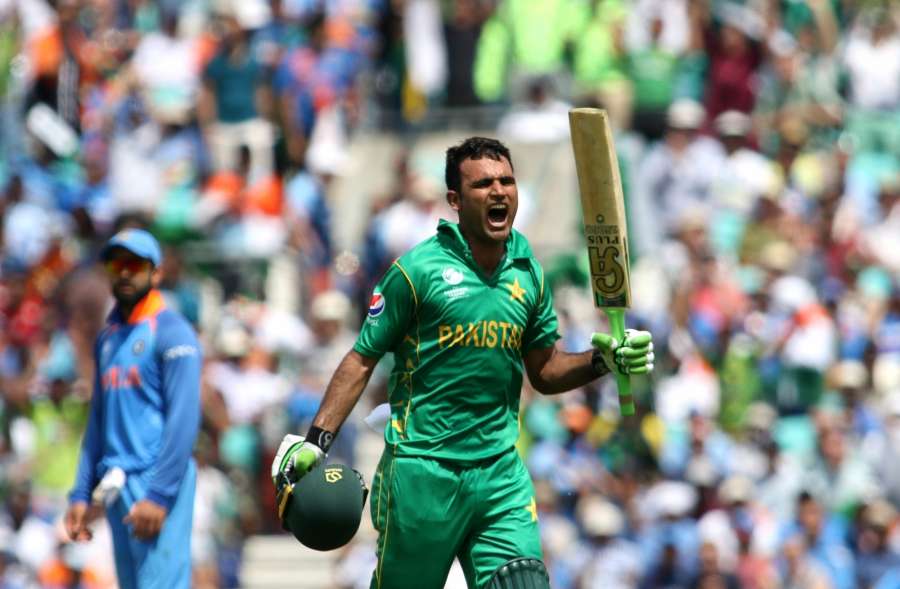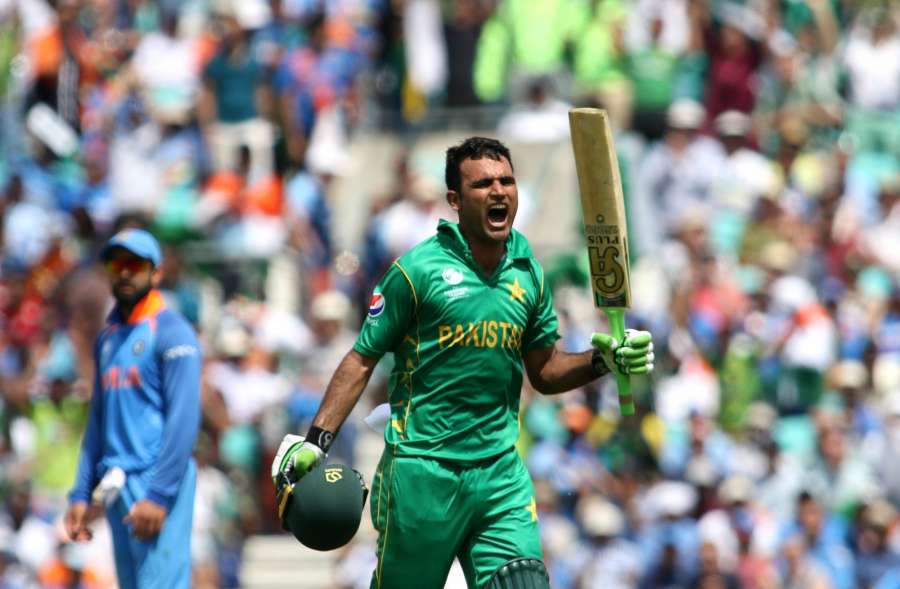 Some ask why not pacer Mohammed Shami, if not Umesh Yadav. Because Shami was not played at all while Umesh could have come in place of a spinner or Hardik Pandya, who is fast turning out to be an all-rounder who could bowl a decent spell and provide "finishing" touches to an innings.
The way Pakistan opener Fakhar Zaman batted that day nothing would have worked after he survived that no-ball caught behind off Jasprit Bumrah. Poor Bumrah will be hard put to live down the disappointment for some time, just as Chetan Sharma couldn't for years that last-ball winning six hit off him by Javed Miandad at Sharjah.
When Pakistanis play India they know it's a do-or-die game for them and finally they have done it in a major international tournament.
After the defeat in the first game, they tried the entire bench strength and everyone performed, barring Ahmed Shehzad, who lost his place after the Group match against India.
Unlike India, who missed a trick by not including chinaman bowler Kuldeep Yadav in their squad, the Pakistanis showed courage in playing their 18-year-old leg-spinner Shadab Khan. The differences between coach Anil Kumble and Kohli could be mostly on which of the spinners should play in the eleven.
Whenever India play away from home, they go in with only one spinner unless the second spinner is a quality fielder like Ravindra Jadeja. Unfortunately for Kohli, Yuvraj Singh doesn't bowl these days.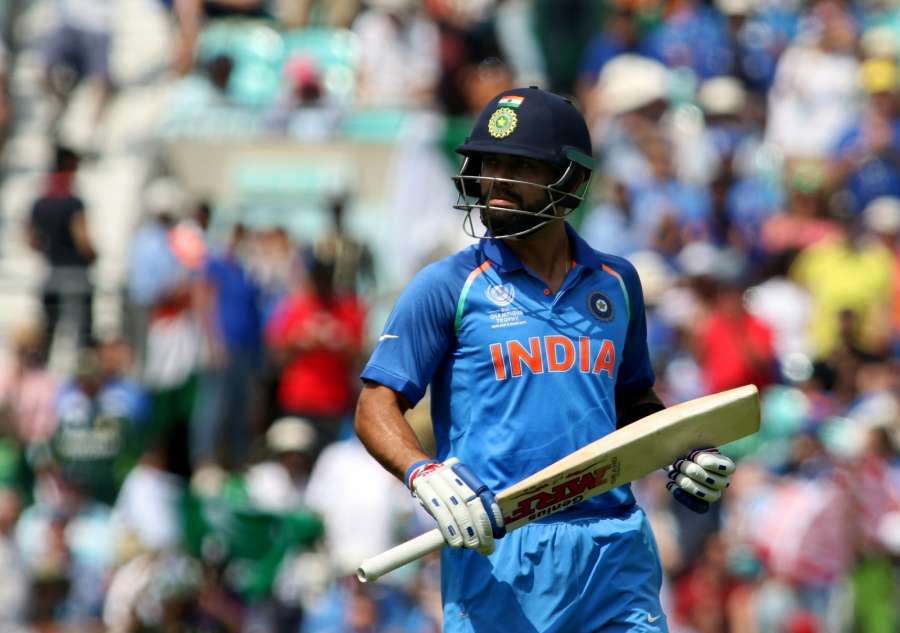 As luck would have it, Bhuvneshvar Kumar bowled two splendid spells, but without getting his customary wicket with the new ball, whereas Mohammad Amir ran in all guns blazing to give Pakistan a dream start, dismissing Rohit Sharma, Kohli and Shikhar Dhawan to leave India tottering at 33/3. When half the side was back in the pavilion for a little over 50, the match was over.
Even in the field, the Indians looked lost and forlorn as Fakhar and Mohammad Hfeez went after their bowling. In trying to make the batsmen sweep or play across, they kept bowling wides and conceded 25 extras. Pakistanis conceded only three extras because their bowlers were not stretched.
Come to think of it, Pakistan barely managed to make the Champions Trophy cut and were ranked eighth. They deserve a pat only because they have not had any international cricket at home and were treated as some sort of pariahs.
They are forced to play their home games in the United Arab Emirates. Some overseas cricketers have just started playing in the Pakistan Super League (PSL).
While the Indians blamed the Indian Premier League (IPL) for all its cricketing ills, Pakistanis have credited PSL for their champions-like showing in the Champions Trophy.