Advertisement

Wanted terrorist Hafiz Saeed's house-arrest is a charade that Pakistan plays each time it is under threat of being censured or sanctioned by the world community, particularly the US that has debated Pakistan's double-faced role in both fighting and fomenting terrorism…writes Sakariya Kareem. Saeed is the mastermind of Mumbai attacks and  in 2012, the US announced a bounty of $10 million on Saeed for his alleged role in the killing of six American citizens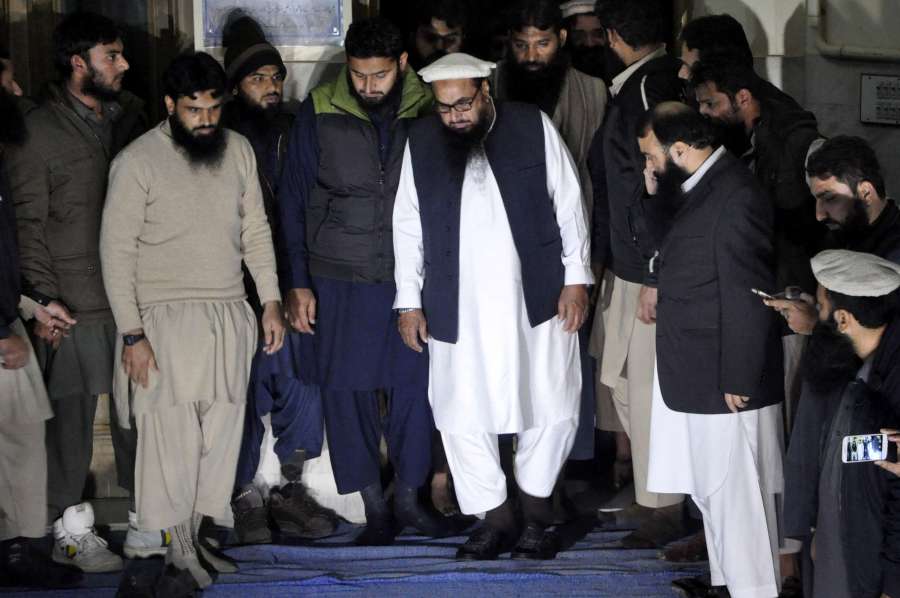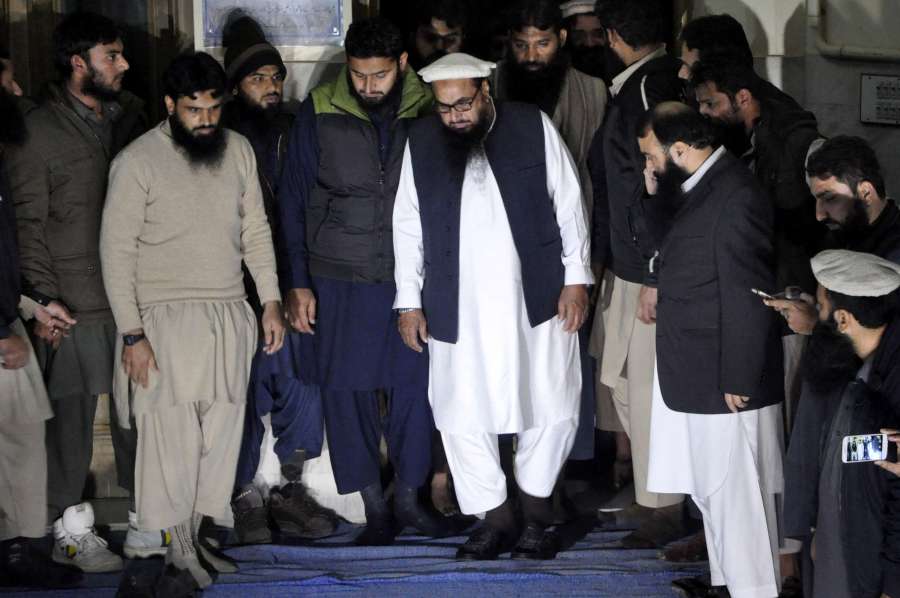 There is no doubt that the Pakistan Government acted to stall an anticipated move by the US's Trump administration to impose sanctions, or an action stopping short of it but nevertheless strong, when it placed Mumbai terror attack mastermind Hafiz Saeed under house arrest.
And there is little doubt that Pakistan has acted under the fear instilled by Trump's strong but controversial executive order banning refugees and placing seven West Asian nations under watch for being the source of militancy.
There is also no doubt that Saeed's house-arrest is a charade that Pakistan plays each time it is under threat of being censured or sanctioned by the world community, particularly the US that has debated Pakistan's double-faced role in both fighting and fomenting terrorism.
The on-again-off-again detention of the main mastermind of the Mumbai attack, Zakiur Fahman Lakhvi, has also been made increasingly benign by whittling down terror charges to easier, bailable offences. In 2012, the United States announced a bounty of $10 million on Hafiz Saeed for his alleged role in the attack in which six American citizens were also killed. The Obama administration had repeatedly rejected Pakistan's defence on Saeed and had criticized his fulminations against India and the US 'conspiring' against Pakistan. The approach of the Trump administration is expected to be harsher, analysts in Pakistani media say.
No less a person than the country's Interior Minister Chaudhry Nisar Ali Khan admitted on January 30, the same day, that a ban on Jamaat-ud-Dawa(JuD) was "under review." Khan confirmed that the government was reviewing the case of JuD, adding the party had already been under observation for long.  The minister said JuD had been on the UN watch list for more than 10 years and the same had been implemented in the country.
JuD is an off-shoot of the Lashkar-e-Toyaba (LeT), both of which were founded by Saeed.
Saeed has been shifted to his residence in the Johar Town area of the provincial capital, which will then be declared as a sub-jail. This is a convenient way of keeping him safe and allowing him to work indoors and reach out to his supporters outside.
That the government was putting up a show was clear from the fact that national flags were hoisted at the JuD offices in Lahore, instead of party flags, on the directives of provincial home department. The provincial authorities also removed the banners of JuD from the roads of Lahore.
Saeed has been accused by the United States and India of masterminding the 2008 attacks on the Indian financial capital Mumbai that killed 166 people.
He keeps denying any role during his frequent fulminations against India. His campaign has extended to rejecting the Indus Water Treaty between India and Pakistan and warning his own government of not abandoning the support to the militants from Kashmir. Pakistan's governments and political leadership have in the past told the US that Saeed enjoys considerable public support and they are afraid to act against him.
Although Pakistan "has not – yet – been included on Trump's list of seven countries, he has proposed "extreme vetting" for Pakistani visa applicants. Even though the exact procedures that come under the extreme vetting label have not been explained, it is very likely that visa processing for Pakistani citizens wishing to travel to the United States will take longer than usual.
The fact that Pakistan is not included in the list does not preclude directives to consular officials to drastically reduce the number of visas issued to Pakistani citizens, lawyer Rafia Zakaria said in Dawn newspaper.
The protection, direct or indirect, provided to Saeed has incenced even the ruling Pakistan Muslim League-Nawaz (PML-N) that has demanded action against non-state actors, especially Saeed.
During a meeting of the National Assembly Standing Committee on Foreign Affairs on October 9 last year, PML-N lawmaker Rana Muhammad Afzal asked, "Which eggs is Hafiz Saeed laying for us that we are nurturing him?"
He also said, "The efficacy of our foreign policy speaks for itself when we couldn't curtail Hafiz Saeed." Rana was incensed because he was one of the hand-picked lawmakers whom Prime Minister Nawaz Sharif had dispatched abroad to campaign against India.
Rana recalled a recent trip to France, where he had been tasked to explain the worsening situation in Kashmir, and said that the name of Hafiz Saeed was brought up time and again by foreign delegates.
"India has built such a case against us about the JuD chief that during the meeting on Kashmir, foreign delegates mention him [Hafiz Saeed] as the bone of contention between Pakistan and India," Rana maintained.
He said that although he had rarely heard about Hafiz Saeed during his 25 years in politics, Saeed was considered a notorious character in international circles. He wondered whether Hafiz Saeed was "good or bad for the Kashmir cause."