Advertisement

The Supreme Court of Pakistan will announce its verdict in the Panamagate case on April 20, Thursday, after it added the matter in its cause list on Tuesday….reports Asian Lite News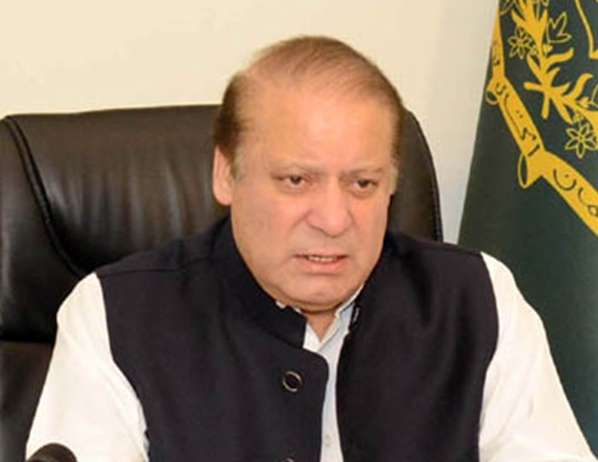 Confirming the news, ARY News tweeted: "PANAMA VERDICT has been finalised. Announcement will be in 60 hours."
Last year, the Panama Papers scandal rocked governments, exposed high-profile personalities, triggered scores of investigations around the world and dealt a blow to Panama as an offshore financial hub.
Pakistan Prime Minister Nawaz Sharif's alleged wrongdoing came to light as part of a massive leak of secret files from a Panamanian law firm that specialises in setting up offshore companies in tax havens. A trove of 11.5 million digital records from the Panamanian law firm Mossack Fonseca last year revealed how many of the world's wealthy used offshore companies to stash assets.
According to the Panama Papers, three of Sharif's four children — Maryam, Hasan and Hussain — were owners of offshore companies and "were owners or had the right to authorise transactions for several companies". But Sharif and his family have dismissed the allegations of money laundering and denied any wrongdoing.
Since the Panama Papers in June 2016, opposition parties have been jumping at the opportunity to register their protests and mobilise supporters to rally against Nawaz Sharif.
"I can say with surety that… not a single penny went out of Pakistan," emphasised PM Sharif on the floor of parliament on May 16, 2016, soon after details emerged in the Panama Papers. The opposition staged a walkout as Sharif proposed a parliamentary commission to probe the allegations.
In the immediate aftermath, Iceland's Prime Minister Sigmundur David Gunnlaugsson was forced to resign after the leak showed his family sheltered assets offshore.
The petitioners in Pakistan Advocate Tariq Asad, Jamaat-i-Islami (JI) chief Sirajul Haq, PTI chief Imran Khan and Awami Muslim League head Sheikh Rashid Ahmed sought disqualification of the Prime Minister and his close family members for their alleged investment in offshore companies.
A Supreme Court's five-member bench, led by Justice Asif Saeed Khosa, took up petitions on 20 October, 2016 and concluded its hearing on 23 February, 2017.
"The Supreme Court's verdict will change the future of Pakistan," said the PTI chairman in January.
Heading a five-judge bench hearing a slew of petitions against the Sharif family, Justice Asif Saeed Khosa observed that 26,000 pages were submitted in the case and the judges will read "each word" of it. He observed that it was not a case wherein a short order could be passed.
"The court will decide the case only after considering the material submitted in the court and will announce its verdict in accordance with the law and Constitution," Justice Khosa said earlier this year.
"We will decide this case only by the law; such that people will say, 20 years down the line, that this judgement was made by the book," Justice Khosa said.