Advertisement

Voting is underway across South Korea in the presidential election on Tuesday as the nation is set to elect a new leader after a year of political upheaval….reports Asian Lite News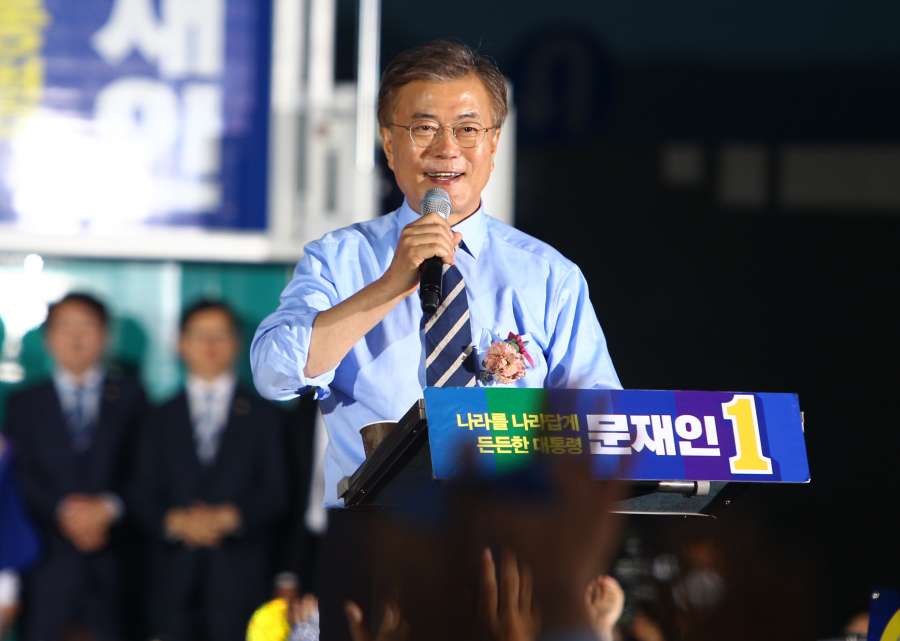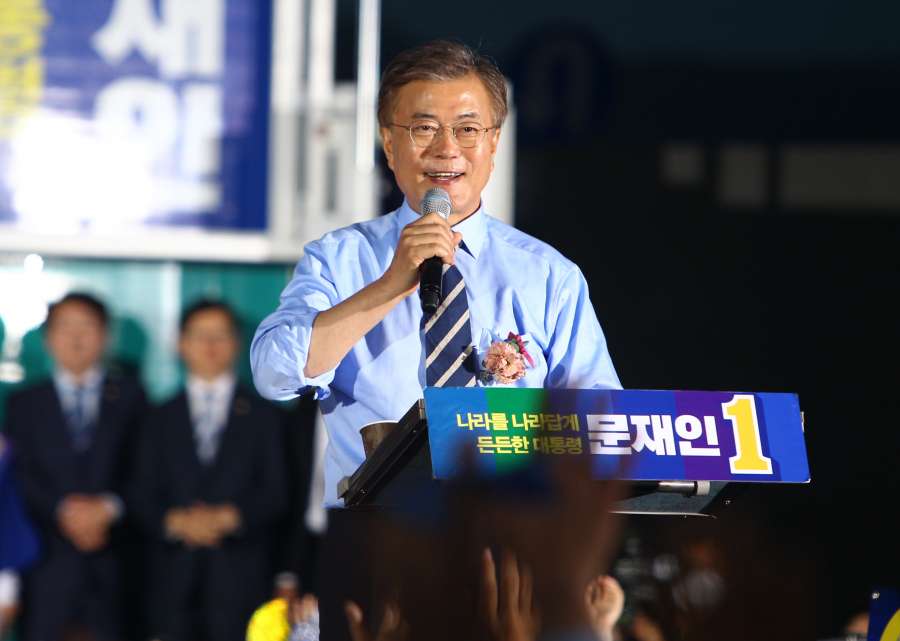 The early poll was triggered by the ouster of former President Park Geun-hye, who was removed from office in March over a massive corruption and influence-peddling scandal involving her close friend, aides and business moguls, Yonhap News Agency reported.
About 42.4 million South Koreans are eligible to cast their ballots. Voting began at 6 a.m. in 13,964 polling stations across the country and is scheduled to end at 8 p.m.
As of 9 a.m., electoral participation stood at 9.4 per cent, the National Electoral Commission (NEC) said.
Front-runner Moon Jae-in, 64, of the Democratic Party cast his ballot at a polling station in northwestern Seoul, together with his wife.
"I felt the people's earnest desire for government change to create a country worthy of calling a country," the former human rights lawyer and chief of staff to late President Roh Moo-hyun, told the media.
"I plead with you to join forces to build a country worthy of being called a country by participating in the vote until the end."
Moon's closest rivals are conservative Liberty Korea Party candidate Hong Joon-pyo and the People's Party candidate Ahn Cheol-soo, who is also a liberal. According to latest opinion polls, both are close to 20 per cent in the race.
Hong cast his ballot at a polling station in southern Seoul, also with his wife.
"This election is a war of regime choice in which people will accept the pro-North Korea, leftist administration or choose a government that will defend the free Republic of Korea," he said.
If elected, Hong promised to swiftly form his government to fill the vacancy left by Park's ouster and stabilise inter-Korean relations through summit talks with US President Donald Trump.
Ahn expressed hope that more voters will come out and achieve a record high turnout.
Speaking to the media after voting at a polling station in northeastern Seoul, he said: "That is the way democracy will develop."
The last opinion poll on the presidential election published on May 3 had Ahn and Hong tied at 18.6 per cent with Moon in the lead with 42.4 per cent.
Unlike the previous elections, the president-elect will be sworn in immediately after the NEC makes an official statement of the election result at a meeting scheduled for Wednesday morning, Efe news reported.
There are a total of 13 candidates in the fray. Two others withdrew earlier.
Over 26 per cent, or some 11 million, have already cast their ballots over a two-day early voting period held on May 4 and 5.
The turnout marked the highest rate ever in early voting, apparently indicating high public interest in the election that followed the first impeachment of a President.