Advertisement

Dr Shabir Choudhry, chairman of South Asia Watch, comments on the ongoing controversial China Pakistan Economic Corridor (CPEC) project ….A special for Asian Lite News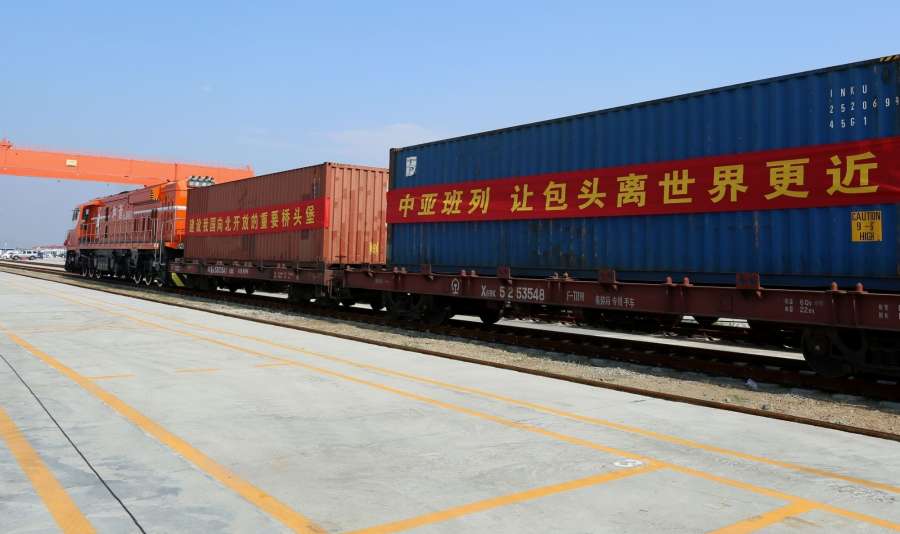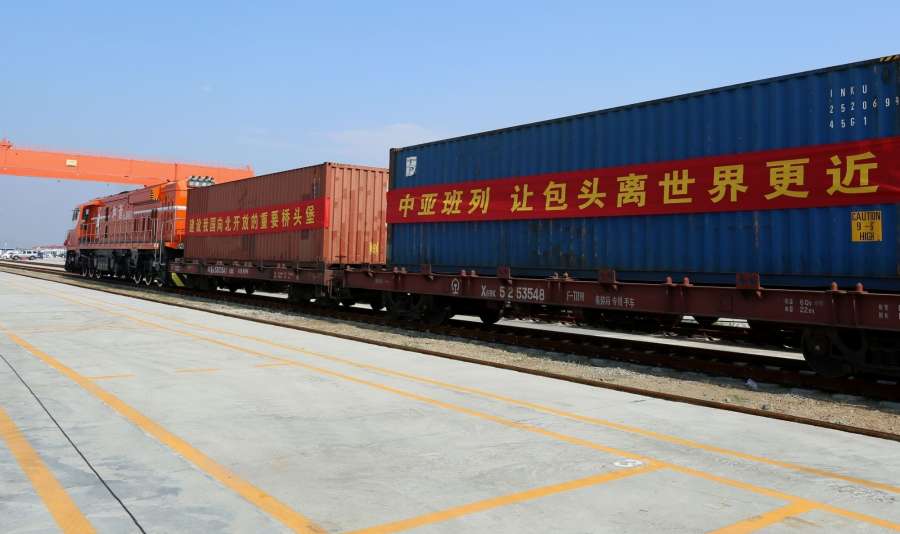 Water is absolutely essential commodity for human beings; and like other countries, Pakistan also needs water. However, it doesn't give them a right to dig a well in the front garden of a weak neighbour to meet their water requirement. In any case, why should I allow my unfriendly, uncaring and greedy neighbour to dig a well in my garden when I know for sure he will not allow my wife and children to drink water from there? He needs to learn not to usurp rights and properties of others.
A right to development is a fundamental human right, because it is essential for the development of human societies. A right to development enables human beings to obtain other fundamental rights. My right to development is not and must not be subservient to the right of development of my stronger neighbour.
In 1986 the UN General Assembly passed Declaration on the Right to Development, according to which right to development is an 'inalienable' human right of 'every human person' and 'all peoples'. Furthermore, people have right to exercise 'full and complete sovereignty over all their natural wealth and resources'.
This Declaration defined development as:
'A comprehensive economic, social, cultural and political process, which aims at the constant improvement of the well being of the entire population and of all individuals'.1
Development is indispensable means to acquire greater human rights; but where governments or occupying authorities deliberately deny people a right to development, it means they want to ensure that people do not enjoy other fundamental rights. It is believed that the 'development is vital to eliminating the structural causes of human rights denials, violations and abuses'. 2
We people of Jammu and Kashmir also have a right to development; however, it is sad that our right to development is subject to Pakistan's approval. In other words no development project, no matter how desperately we need it, can be initiated in so called Azad Kashmir and in Gilgit Baltistan until it is approved by Pakistan. Apart from that, Lent Officers of Pakistan (senior officers of Pakistan appointed by Pakistan against our will to control their colony) who are real rulers of these colonies decide what is good for us.
The Declaration says people have a legitimate right to exercise 'full and complete sovereignty over all their natural wealth and resources'. But how can you exercise this right when you have so called 'big brother', 'well wisher' and imperialist minded neighbour like Pakistan. The ruling elite and the establishment of Pakistan have learnt to wage aggressive wars, loot, plunder and exploit resources of others; and at times, resources of other provinces, as in the case of East Pakistan and Balochistan.
Pakistani policy on development inside Pakistan could be different to what they practice in Gilgit Baltistan and in Pakistani Occupied Jammu and Kashmir. Take example of Neelam Jhelum Hydropower Project, which is being built against wishes of the people of POJK. I have written together with other concerned people that this project which will only benefit Pakistan will bring an environmental disaster to citizens of Districts Muzaffarabad and Neelam. I was strongly criticised for speaking about this exploitation. One citizen of Muzaffarabad had two visits from the secret agencies who told him to shut up or face consequences.
According to a report of Daily Times, Pakistan's Ministry of Planning and WAPDA were not interested in environmental assessment of this project. The report further says:
'The Azad Jammu & Kashmir government has told the federal government several times that the clauses in the agreement must be implemented, yet the Ministry of Planning and WAPDA did not pay heed to the environmental impact of the project. The documentary evidence that was revealed to the Daily Times showed that it was necessary to obtain the final approval from the Environmental Agency of the AJK government for the project. The use of earth moving machinery being used for the project is also producing large scale pollution in the area; severely affecting the natural greenery. In this regard, the Ministry of Environmental Change has also expressed its apprehension on the standard of the machinery being used on the project'.
Readers may be interested to know that this Project was approved on December 31, 1989 by the Executive Committee of the National Economic Council (ECNEC); and should have been completed many years ago, but due to mismanagement it is still not completed.
Every house hold of POJK has to pay around Rs 20 per month for the construction of this Project, even though all 969 MW electricity will go to Pakistan; and we will only pick up environmental problems. Also readers should know that the original PC-1of this Project put cost of the project at Rs18 billion. During the Musharaf era, the ECNEC revised the PC-1 in 2002 and the cost increased from Rs18 billion to Rs84 billion with a new completion date of 2008. In July 2013, ECNEC revised the PC-1again the cost dramatically increased from Rs84 billion to Rs274 billion. In March 2015, the PC1 was once again revised and the cost increased to Rs 414 billion.
Farrukh Saleem, a Pakistani economist writes:
'We started from Rs18 billion and have so far spent around Rs500 billion and the project is yet not complete…There are other projects like the Nandipur Power Project and the new Islamabad Airport. To be certain, not all of it is corruption. The Neelum-Jhelum Hydroelectric Project is a 28-year long story of gross incompetence and rampant corruption. And that, unfortunately, is also the story of Pakistan'.
CPEC and Gilgit Baltistan
As stated at the start, I support Pakistan's right to development; but question is do they support my right to development and my right to life? They can call me selfish, anti Pakistan, anti Islam, agent of India, agent of America, agent of Britain, agent of Israel, agent of Iran, agent of Afghanistan or whoever else; however, they should not expect unconditional support and loyalty from me.
My unconditional loyalty is only to my family, my village, my district and my State of Jammu and Kashmir; for everyone else it has to be reciprocated. If Pakistani people and the ruling elite don't accept my right to life and my right to development; they must not expect any support from me or from any other loyal son of the State of Jammu and Kashmir.
Copenhagen Declaration of the World Summit on Social Development says, 'There must be transparency in the development process based upon freedom of information and right to know'. In Pakistan and especially in the areas occupied by Pakistan good governance and transparency is extremely bad; and people are denied of their fundamental rights.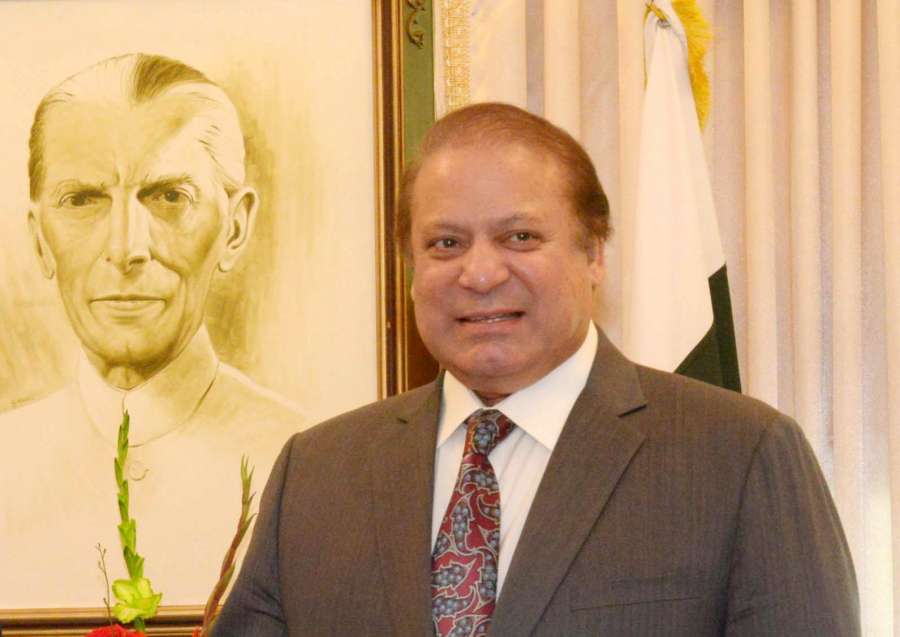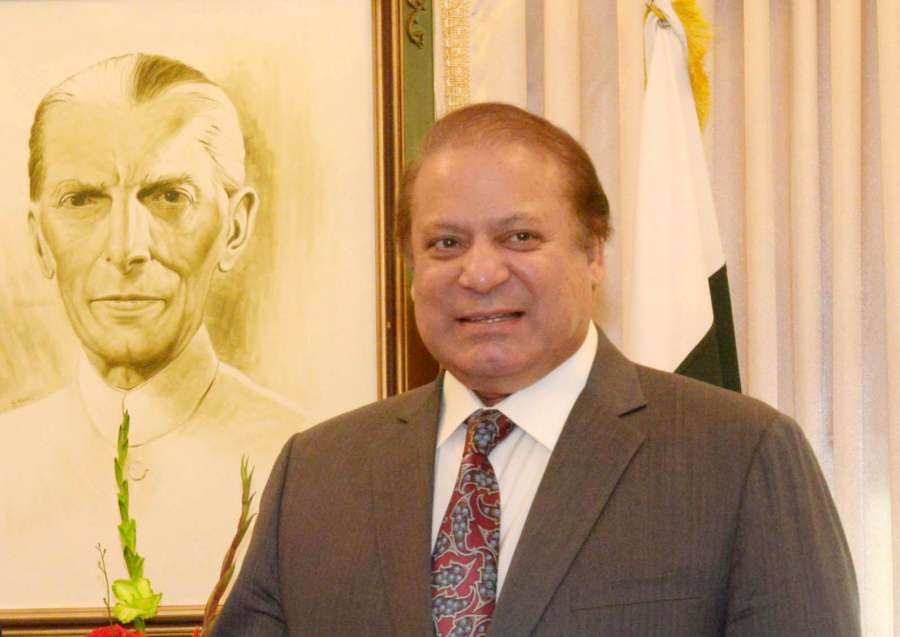 Pakistan has no direct land access with China. From the Chinese territory, the CPEC first enters territory of Gilgit Baltistan, legally not part of Pakistan; and runs through this disputed and volatile region before it enters Pakistan. Without control or occupation of these areas, Pakistan could not have the CPEC.
Pakistanis claim the CPEC is their life line and it is a game changer, but how sad that fate of people of Gilgit Baltistan will not change, even with the CPEC. Islamabad's appointed puppet government do not know details of the CPEC. At no time they were consulted or even properly informed what was going on in name of the CPEC. All the signs are that it is going to get worse for them, as the rulers ofPakistan in order to show they have total control of these areas and there is no danger to the Chinese investment, are going to be even more harsh and oppressive.
Instead of taking people of Gilgit Baltistan on board or giving some benefits to the impoverished people who have been suffering under the Pakistani occupation and oppression since 1947, Pakistani governments are setting up more army camps and centres for secret agencies. Army and secret agencies do not set up their camps and centres to promote human rights issues and empower the local people. Their main task is to oppress and intimidate local people that they do not speak out against Pakistani rule and the CPEC which will further strengthen the hold of Pakistan and China.
The Chinese have little concern about human rights issues. They don't even care much about plight of their own people. Their priority is economic, military and strategic objectives and not how Pakistan treats their own people or people of Gilgit Baltistan, as long as there is no serious law and order situation which can endanger the CPEC.
Due to the CPEC and its hidden agenda the region of Gilgit Baltistan has once again become centre of international attention. On one hand there is China and Pakistan and those who support the CPEC; and on the other hand are those who oppose the CPEC. Those who oppose the CPEC fall in to two categories:
1/ those who believe that the CPEC and Gwadar will endanger their economic interests;
2/ those who strongly believe that the CPEC is not just an economic project, because it has a big hidden agenda?
The hidden agenda also has more than one dimension.
A/ Encirclement of India;
B/ Strategic agenda;
C/ Control of Arabian Sea;
D/ Influence and dominance of the Indian Ocean;
E/ To counter the American threat in the South China Sea, create an alternative route for China in case of trouble in South China Sea;
F/ Block the supply of goods by blocking or disrupting maritime traffic from and to the Persian Gulf.
CPEC blessing or curse for Gilgit Baltistan
Because of the above very important factors the CPEC is perceived as a threat by many countries, which include India, Iran, Gulf States, America, Australia, Japan, Britain, Vietnam, Indonesia, Singapore and many other.
Those who believe that the CPEC has great hidden agenda have two options: Don't do anything and sit idle and let China complete the CPEC and strengthen its position in the Arabian Sea and the Indian Ocean; or act now and make it difficult for China to accomplish its agenda. If they decide to challenge China and Pakistan, it clearly means Gilgit Baltistan can also become a battleground for the competing forces and their secret agencies.
The CPEC route runs through rugged mountains and is inhabited by tribes which have serious issues with Islamabad. The growing Chinese power and influence could be checked and brought to control under mountains of Gilgit Baltistan or Balochistan. If this option is taken by the powers that be, then it means more trouble and suffering for the people of Gilgit Baltistan and Balochistan as that could be the other battleground.
The people and area of Gilgit Baltistan are among the most unfortunate. Even in 21st Century they are deprived of their fundamental rights; those rights which are taken for granted in many countries. There is even great level of confusion about identity and legal status of these people and the territory they inhabit.
At the time of Partition of the British India these areas were part of the Princely State of Jammu and Kashmir. The UN Security Council Resolutions were also applicable to these areas. However, people of these areas claim they are not Kashmiris, but they are part of the Kashmir dispute. They still want protection under State Subject Ordinance, which does not allow non Jammu and Kashmir citizens to buy any land in the territory ruled by the Maharaja of Jammu and Kashmir. In other words, they don't want people of Pakistan or China to buy or lease any part of Gilgit Baltistan.
In one sense their claim is correct. They are ethnically not Kashmiris; just like people of Jammu don't like to be called Kashmiris as they are proud of Jammu's rich history and culture, and like to be called Jammuites. They also say they are not Kashmiris, but they are part of the Kashmir dispute.
Anyway, Gilgit Baltistan is legally not part of Pakistan, but it is ruled by Pakistan with an iron fist. As far as power and privileges are concerned they are far below the system or a kind of government given to people of Pakistani Occupied Jammu and Kashmir, known as Azad Kashmir. They are not part of Pakistan but Pakistan appoints a Governor there. In POJK, we have a dummy Prime Minister, they have a Chief Minister. Because Gilgit Baltistan was legally or administratively not part of Pakistan, or administratively part of so called Azad Kashmir or Jammu and Kashmir, it was neglected and people suffered immensely since 1947. As far as America and the West were concerned they also supported Pakistan on the issue of Jammu and Kashmir, because Pakistan was part of their 'team' in the Cold War.
Now that a new round of the Great Game has started; and different stakeholders are busy jockeying for positions and concluding new alliances, it is possible that role and position of America may change with regard to Gilgit Baltistan and the region. The CPEC and the inherent hidden agenda clearly does not suit interests of America, India, Japan, Iran, the Gulf States and many other countries of the West; and that may change the balance in favour of the people of Gilgit Baltistan.
Largely thanks to Pakistan, people of the entire State of Jammu and Kashmir State have only two options, namely join Pakistan or join India. Sadly, Pakistan and their proxies called this a right of self determination. The UN Security Council Resolution of 13 August 1948 demanded Pakistan to withdraw their troops from the areas of the Jammu and Kashmir State under their control that India could also withdraw 'bulk' of their troops and arrange a plebiscite. Since Pakistan refused to withdraw as demanded by the UNCIP Resolution, no progress was made with regard to demilitarisation and a plebiscite.
It is possible that in the fast changing geo political situation, an initiative could be taken to empower people of Gilgit Baltistan, and ascertain status of these areas. No doubt China desperately needs to complete the CPEC. Gilgit Baltistan is a gateway to the CPEC. Just like peace and political stability in Balochistan is must for the success of the CPEC; similarly peace in Gilgit Baltistan is must for the success of the CPEC, because this is the entry point and Balochistan is the end point.
On one hand China desperately want to complete the CPEC as it is important for their economic, defence and strategic objectives; on the other hand they are not very comfortable with the present legal status of Gilgit Baltistan. In the past Dixon Plan – a proposal for a regional plebiscite was rejected. In future, there could be some great powers who want to advance the cause of a regional plebiscite. This kind of regional plebiscite may not serve the cause of united and independent Jammu and Kashmir; however, this may empower people of Gilgit Baltistan and throw a spanner to hold progress of the CPEC.
Panos Mourdoukoutas, writes in Forbes: 'China desperately needs the China-Pakistan Economic Corridor.  Its part of that nation's vision to write the rules of the next stage of globalization and help its export and investment engines grow for years to come… He says that 'China has to either appease India or "forget" about the CPEC project'. 5
Question is will India go to war with China and Pakistan over the CPEC? The article further says: "If pro-Indian forces in Pakistansabotage China's CPEC route," China should expect an open confrontation against India, because that raises the possibility of an open confrontation between China and Pakistan on the one side, and India and its allies on the other. 6
On one hand Pakistan oppress and exploit people of Gilgit Baltistan; and on the other hand do not let people even complain that they are occupied or oppressed. Pakistan's Minister for Planning, Reforms and Development, Ahsan Iqbal said: 'those protesting against the China-Pakistan Economic Corridor (CPEC) will be charged under anti-terrorism laws'. This means, any person speaking against the CPEC or holding protests can face sedition charges. One citizen of Gilgit Baltistan said:
'If we complain we face allegations and seditions charges; if we remain quiet, it means we let the occupiers and oppressors exploit us'.
Abdul Hamid Khan, Chairman of Balawaristan National Front said both China and Pakistan are violating UN Security Council Resolutions because they plunder 'all the natural resources, including mines (Uranium and Gold etc.), forest and water resources and land have been snatched from the people by force and given to Pakistani citizens, Pakistani Army, ISI and Chinese'. He further said:
'Instead of initiating an immediate withdrawal of its citizens and forces, Pakistan has settled its citizens and multiplied its military personnel in the region by thousands of times more…'there is no freedom of speech, right to peaceful political assembly, right to free travel and political activities…….Nationalist political parties, which do not follow the Inter-Services Intelligence (ISI) guidelines are not allowed to perform political activities. Issuing death threats and intimidation to politically-affiliated human rights activists in the region has become a daily routine of the Pakistani occupation regime'.
BNF Chairman is of the view that Pakistan is 'hatching a conspiracy to sell out the whole Gilgit-Baltistan to China under the pretext of the CPEC. This is clear violation of the UN Security Council Resolutions; and further violation is Pakistan's attempt to change the State Subject Ordinance and settle loyal Punjabis in Gilgit Baltistan who can help Islamabad to control this region.
Pakistan government has planned to establish more than 29 special economic zones, and many projects. The local people have clear resentment against the rule of Islamabad; and their system of exploitation oppression. A non political forum called Awami Action Committee also expressed serious concerns about the CPEC as there was nothing there for the people of Gilgit Baltistan. While addressing a rally in Gilgit, Sultan Rais, Chairman of the Awami Action Committee said, 'The CPEC will pass through 600 kilometres area of Gilgit-Baltistan but it is unfortunate that they are not getting even a single industrial zone or any development project.
CPEC and Balochistan
Gwadar is now presented as life line to Pakistan, but not many people know that Gwadar was not part of Pakistan until 8 December 1958. Legally this territory was part of the Sultanate of Muscat and Oman; and Pakistani Prime Minister Feroz Khan Noon bought it for 3 million dollars.
Situation in Balochistan compared to Gilgit Baltistan is much worse. Many years before the inauguration of the CPEC, there was an armed struggle going on against Islamabad. It is not coincidence that current militancy or 'freedom struggle', as the Baloch rebels call it is the fifth one since 1947. In other words this is the fifth time the Centre has attacked Balochistan and people have taken arms against them.
The Pakistani media is India centric, they specialise in highlighting events that put India in bad light; but they ignore what goes on in Balochistan and in Gilgit Baltistan. Activists of Balochistan Republican Party rejected China's interference in Balochistan and said Islamabad wants to build the CPEC 'on the dead bodies of Baloch people with Beijing's help….The activists say that CPEC was causing damage to the environment and would not benefit the people of the region instead Balochistan's abundant resources were being diverted for the benefit of Pakistan's most populous province Punjab'.
The BRP activists further said: "We have seen that Pakistani media greatly aired news about the death of Burhan Wani (Hizbul Mujahideen militant). Similarly, we want the Indian media to take Balochistan issue and expose the atrocities done by the Pakistan Army on the people of Balochistan before the world….The activist highlighted that those who have raised their voice on the Balochistan issue were crushed by the army. So far, thousands of party activists have been killed by the Pakistani intelligence agencies'. 9
Despite the rangers operation in Karachi, we all know there is no peace and stability there, but the situation of interior Sindh is not much known. There are groups and parties who have strong reservations against the CPEC in Sindh and KPK. With a caption of, 'Sindh says big NO to Anti-Sindh CPEC & State Torture', JSMM issued a statement on 20 February 2017, which strongly condemned: 'A brutal crackdown on the secular Sindhi nationalist activists related to Sindhudesh Movement. Tens of Hundreds of the houses were raided, women and children were beaten….Activists and their relatives were abducted detained and tortured.'
JSMM called for a strike against the CPEC, but the authorities were ruthless and threatened trade unions, transporters and shop keepers to keep away from it or face the worst consequences. Despite the threats people observed a peaceful strike by closing down shops.
In a statement issued to press JSMM Chairman Shari Muhammad Burfat 'thanked the Sindhi nation for their response to the call of the strike against CPEC despite all the brutal crackdown, brutalities and harassment tactics'.
He further said, "the Sindhi nation has unanimously rejected CPEC and slavery of Punjab, it has stood firm & courageous against the monstrous Pakistani forces, their harassment tactics, abductions, torture, flag marches, propaganda in these moments of fear, danger & evil, being weaker and empty handed it has defeated enemy's wishes and has stated its will of defiance & civil disobedience with courage and bravery. Sindhis as a nation have proved that Nations could never be defeated by use of force & torture until they don't submit their will. I have seen anger & will of Sindhi nation for their freedom in their eyes today, and this has given me hope, that we will surely defeat enemies of Sindhi nation and snatch our freedom."
He appealed to 'International community, United Nations, USA, EU, Germany, England, France, Russia, India, Israel and all the civilized nations of the world to take serious notice of Sindh's rejection to CPEC that it demonstrated against CPEC, which he sees as Chinese military-strategic aggression over the Indian Ocean and existential threat to the historic secular natural Sindhi, Baloch, Pashtun, Gilgit-Baltistan, Uyghur nations & genocidal plan which will totally cleanse these nations from the globe of the Earth'.
Universal Declaration of Human Rights, Article 13. 1 says: 'Everyone has the right to freedom of movement and residence within the borders of each state'; and article 19 says:
'Everyone has the right to freedom of opinion and expression; this right includes freedom to hold opinions without interference and to seek, receive and impart information and ideas through any media and regardless of frontiers'.
You can call me selfish, irrational, anti Pakistan, anti Ummah or anti whatever, fundamental rights of citizens of Jammu and Kashmir State will always be my top priority; and everything else is secondary. If as a result of the CPEC of or issues related to the CPEC – for example, in pursuit of China's grand economic, strategic and military objectives our fundamental rights are curbed, as far as I am concerned the CPEC can go to hell.
If the CPEC is designed to make my occupiers stronger, more aggressive, more oppressive, more domineering, more despotic, more unaccountable, more intimidating, more unapproachable, more unjust then why on earth I should support the CPEC; and make myself more vulnerable and endanger our future and future of our generations.
However, on the other, if the CPEC is pro people, pro peace and stability; and promotes our fundamental rights, including a right to development, a right to assemble, a right to hold an opinion and express it, then I cannot see any reason to oppose it.