Advertisement

Sudha Singh produced a superb performance to win gold in the women's 3,000 metre steeplechase even as Indian athletes produced another superb performance on the third day of at the Asian Athletics Championships here in Bhubaneswar….reports Asian Lite News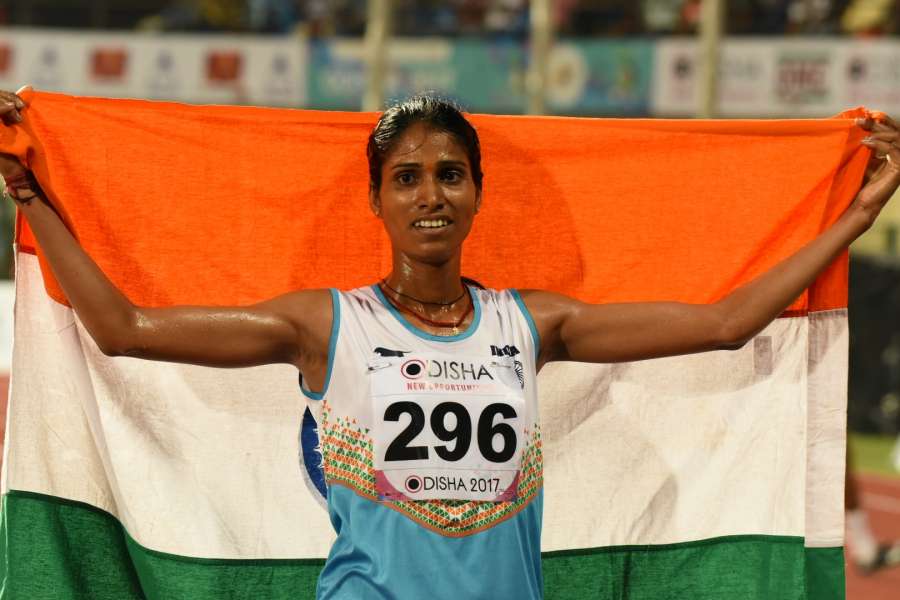 Sudha finished at the top of the podium with a time of nine minutes and 59.47 seconds in front of cheering, jampacked stands at the Kalinga Stadium.
Among other Indians Annu R. took silver in the women's 400m hurdles while M.P. Jabir (men's 400m hurdles), N.V. Sheena (women's triple jump) and the women's 4x100m relay team comprising of Merlin Joseph, Srabani Nanda, Himashree Roy and local star Dutee Chand took bronze in their respective events.
India now have a total of 20 medals. They continue to lead the medal standings with seven gold, four silver and nine bronze.
Continental powerhouse China are second on the standings with five gold, six silver and four bronze for a total of 15 medals.
Iran are third on the table with four gold and a single bronze.
Sudha was in superb form on the day. She was tactically superb during her final, lingering behind the leading four runners throughout before bursting through shortly after starting the final lap.
The experienced Indian produced a superb finishing sprint in the last lap to leave the other runners trailing in her wake.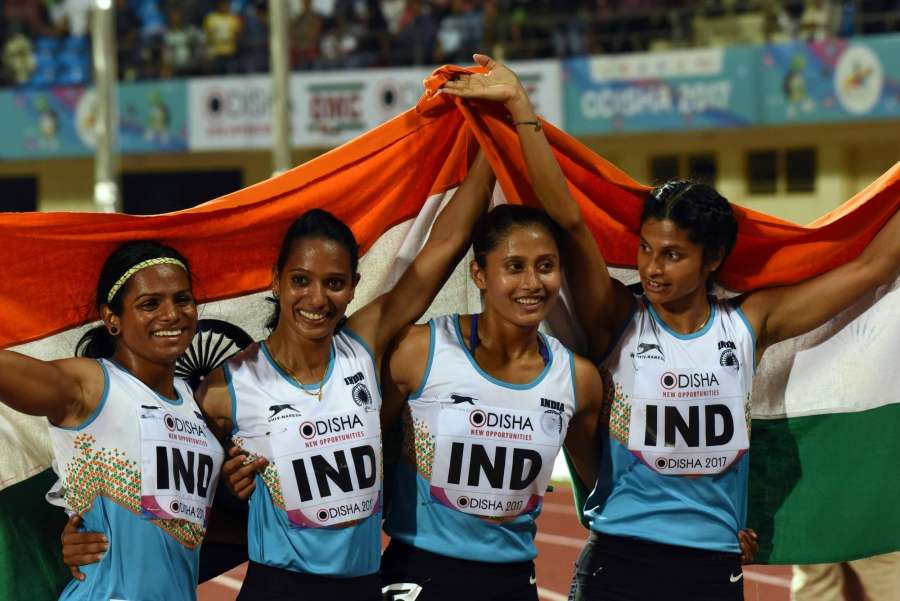 Hyo Gyong of North Korea finished a distant second with a time of 10:13.94 while Japan's Nana Sato took the bronze with 10:18.11.
Parul Chaudhary, the other Indian in the women's steeplechase final was fourth with a time of 10:22.99.
Sudha, who has been battling injuries and health problems since the Rio Olympics last year, was happy with her performance.
"I was out of action for five months after the Olympics. Even after I resumed training I could not go all out as I used to get dizziness quite frequently. I joined the national camp in December and slowly started to pick up form.
"The top runners of Asia had not come for this meet so the overall standard was below my level," Sudha told reporters.
"I have already competed in two Olympics and wanted to achieve something here. I want to win medals at the international level. My target was to do well at the Asian Championships and also at next month's World Championships."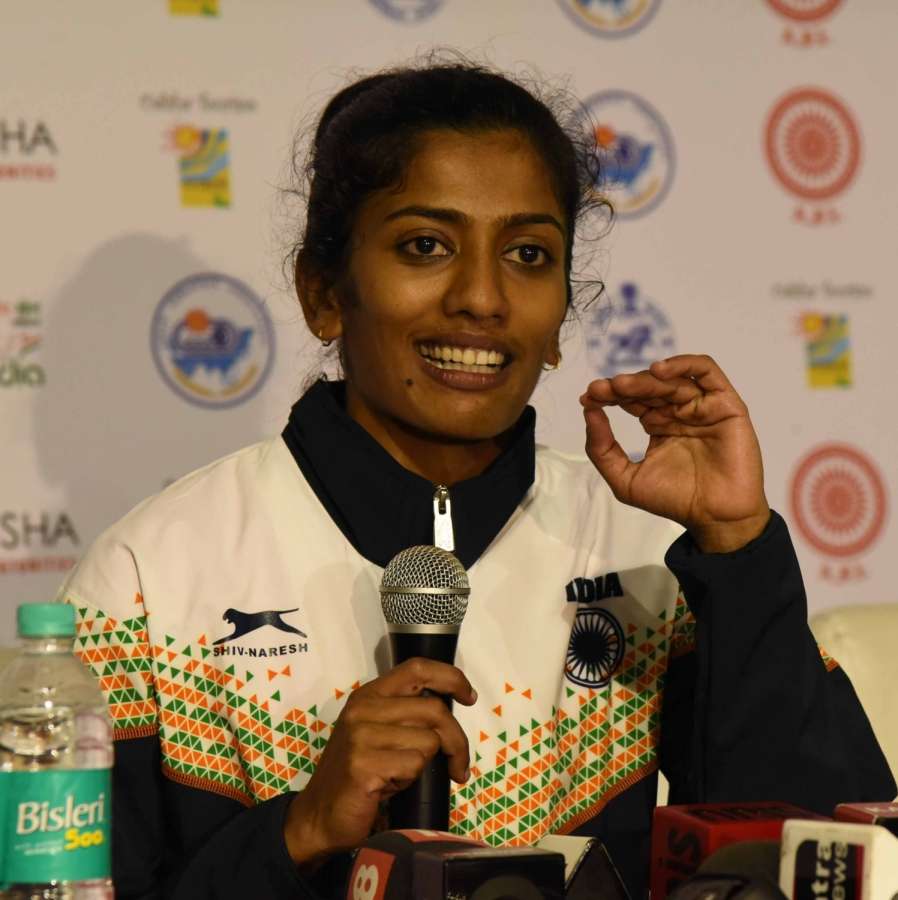 Annu meanwhile, did well to accelerate going into the final bend as she finished with the silver in the women's 400m with a time of 57.22 seconds. She finished behind Thi Nguyen of Vietnam who clinched the gold with 56.14 seconds. Aoki Sayaka of Japan took bronze with a time of 58.18 seconds.
"I am very happy because this is my first international medal and and it came in front of my home crowd," Annu said.
In women's triple jump, Sheena came up a best attempt of 13.42m to take the bronze. Kazakhstan took the top two positions with Mariya Ovchinnikova (13.72m) and Irina Ektova (13.62m) bagging gold and silver respectively.
In the women's 4x100m, the Indians surged into third position right at the start and held on till the end.
Merlin gave the hosts a good start, surging into the third spot after a slow start. Srabani and Himadri also did well before Dutee produced a strong finish to register a time of 44.57 seconds.
Kazakhstan won gold with a time of 43.43 while China got silver with 44.50.
"I was aiming for the gold. But I am happy with the bronze. I am happy with our performance," Dutee told reporters after the race.