Advertisement

Chickens are coming home for roosting. Prime Minister Nawaz Sharif's own party is guilty of the Jihadi tide in Punjab in particular and across Pakistan in general. Equally guilty are the successive military regimes with their quest for proxies to target India and to promote perceived national security interests…. writes Syed Shihabudhin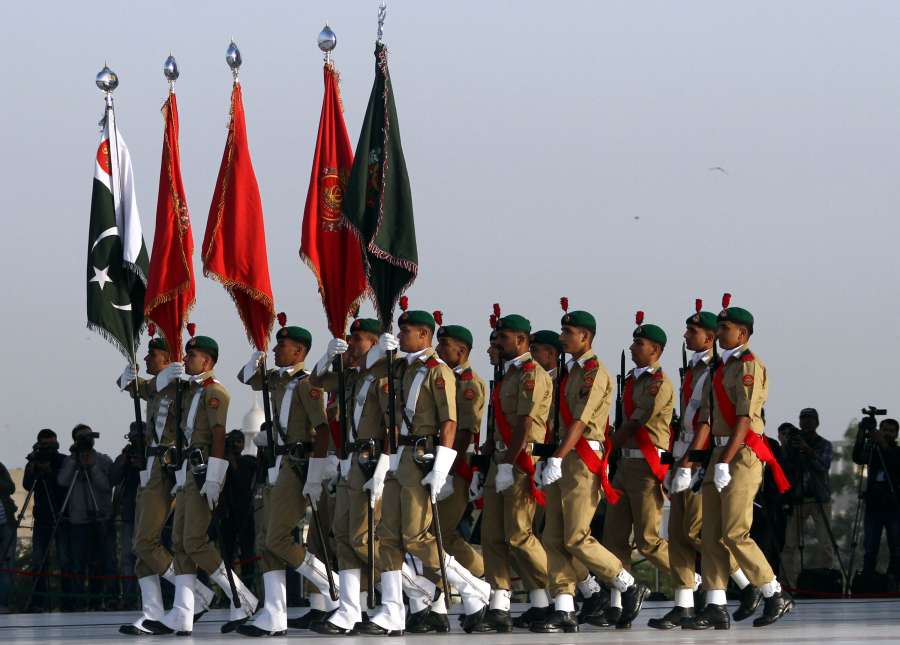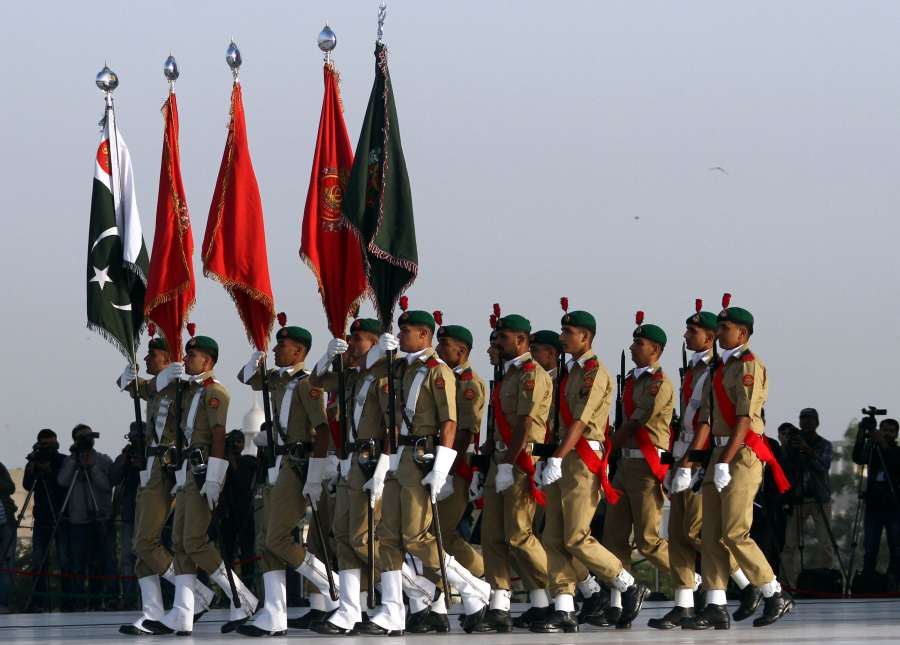 If Punjab dominates Pakistan's political, bureaucratic and economic landscape, southern region of the prosperous province reverberates to the beat of jihadi drums within and beyond the country's borders. It is home to militant groups with local, regional and transnational links; its madrasas and mosque networks are an endless source of recruits even for Daesh, which has made inroads into Pakistan and Afghanistan in recent months.
Two prominent faces of most radical Islamist groups are based in South Punjab and have been thriving with the patronage of visible and invisible forces. One JeM and the other is LeJ
Jaish-e-Mohammed, (JeM), has been founded by Maulana Masood Azhar, who had secured freedom from an Indian jail with ISI and his brother staging the hijack of an Indian passenger plane eighteen years ago. It is the JeM, which had staged the attack on the Pathankot airbase on the second day of 2016 as the Rawalpindi based GHQ Shura was determined to thwart Prime Minister Nawaz Sharif's plans for a détente with his Indian counterpart, Narendra Modi.
In a manner of speaking, LeJ is more dangerous than JeM. It is anti-Shia and anti-Christian to the core. Sectarian violence unleashed by LeJ has claimed several innocent lives over the years. One of its ghastly and most reprehensible attacks killed more than seventy people on Easter Sunday, March 27 in Lahore.
Sharif's PML-N is guilty of the jihadi tide in Punjab in particular and across Pakistan in general. Equally guilty are the successive military regimes with their quest for proxies to target India and to promote perceived national security interests.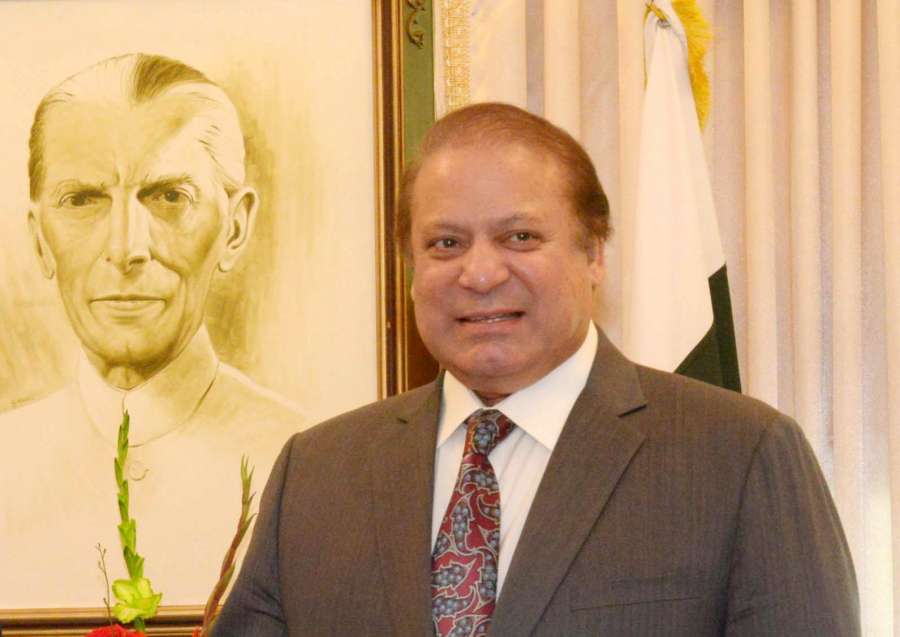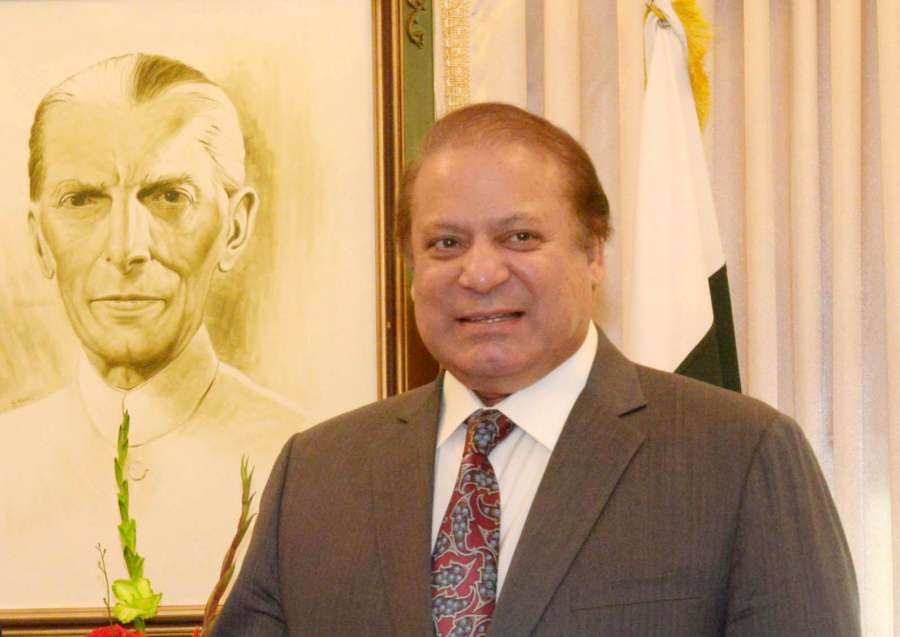 Climate of immunity created by the official machinery, and financial support from Saudi Arabia and Gulf countries have allowed the jihadi groups and sectarian outfits to operate freely. They have thus expanded their base disproportionate to their size and social roots. The explosive mix of socio-economic- political and geo-strategic factors helped them to spread their wings in no small measure.
South Punjab's location has become a big plus for the Jihadis of all hues,as the Brussels-based International Crisis Group (ICG) points out in its study titled "Pakistan's Jihadist Heartland: Southern Punjab".  On the one hand the region is next door to the lawless north-western Pakistan that includes the Taliban's home land of Waziristan. On the other hand, it is on India's border as a convenient base to plan and conduct terror strikes on India.
Punjab is a well-developed province when compared to other three provinces – Sindh, Balochistan and Khyber-Pakhtunkhwa (KPK) but development is mostly concentrated in Central and Northern Punjab. The Southern belt is largely rural and relatively poor. It harbours, therefore, a sense of exploitation by the Lahore Mafia of industrialists, and politicians.
Pakistan government has had an opportunity to mount an all-out war on terrorism outfits two years ago. The December 2014 massacre of 150 students of an Army run public school in Peshawar had sent shockwaves across the country. People demanded an end to the jihadi nightmare, and compelled the civilian and military leadership to vow to eliminate all extremist groups.  But the national action plan (NAP) on counter terrorism has been used to target only 'bad' terrorists to the glee of 'good' jihadists and their handlers at the GHQ in Rawalpindi.
It is because of this selective approach, that the anti-India JeM has escaped the crackdown.  In fact it has been enjoying immunity of sorts with the Foreign Office in Islamabad willingly walking the extra mile to deflect Indian bouncers on JeM.
Well, LeJ is not that lucky, the outfit having outlived the utility phase. This is not a new development though. From time to time Pakistani establishment keeps weeding out some jihadi and sectarian outfits.
Para-military and Punjab government are using indiscriminate force against the LeJ cadres. Extra judicial killings and fake encounters have made them to run in search of safe havens particularly in turbulent Balochistan.  Yet, neither LeJ clones nor the JeM or for that matter any other militant group have any reason to worry about their future.
The Government has failed to push ahead with the Madrasa reforms which were first proposed by the Musharraf regime under the American pressure in the wake of 9/11, and the launch of global war on terrorism.
The Madrasas are increasing in number. For the children of the poor they are the only source of three Rs but what they are teaching is sectarian and radical ideological discourse. The mosques spewing hate speech are deepening Sunni vigilantism and jihadi and radical culture.
The situation is unlikely to change. For two reasons.
One Nawaz Sharif has already slipped into election mode though elections are due in 2018, and his party, PML-N is again looking to the Sunni radical groups for a helping hand at the hustings.
Two, Interior Minister Chaudhry Nisar Ali Khan, a close lieutenant of Nawaz Sharif is not hiding his preference for sectarian groups. He has been meeting Maulana Ahmad Ludhianvi of Ahle Sunnat Wal Jamaat (ASWJ) and other sectarian outfits. Photos of such meetings are in public domain.
Far from regretting his tete-a-tete, he has defended his actions from the floor of Parliament saying that "It is unfair to link everything Ludhianvi", and "Groups like ASWJ cannot be equated with banned terrorist groups".
As expected, Nisar Ali Khan is facing flak. From political rivals to the mainstream media no one is sparing him. Nonetheless, the Interior Minister has not rolled back his stand. And has stuck to his refrain that extremist outfits are not terror groups. Well, Nisar Ali Khan-Speak exposes Pakistan's double standards. It is in sync with good and bad Taliban jargon that the Musharraf regime had added to the terrorist lexicon.
So much so entertaining any thought that the Pakistani radical turf will shrink will be no more than a misplaced optimism. Pakistan's neighbours cannot say that they are not forewarned because Shia and Christian targeted sectarian violence that South Punjab breeds is the very bedrock of Sunni vigilantism that has metamorphosed into Taliban brand terrorism based in the land of the pure as Pakistan likes to present itself.