Advertisement

Top clerics of Delhi's world famous Hazrat Nizamuddin Dargah were mysteriously disappeared during a trip to Lahore. Pakistan's ISI Kidnaps these two Sufi Clerics and released them when India's External Affairs Ministry raised a concern. Dr Haroon Rashid explores the plight of two Shia clerics in the 'land of pure'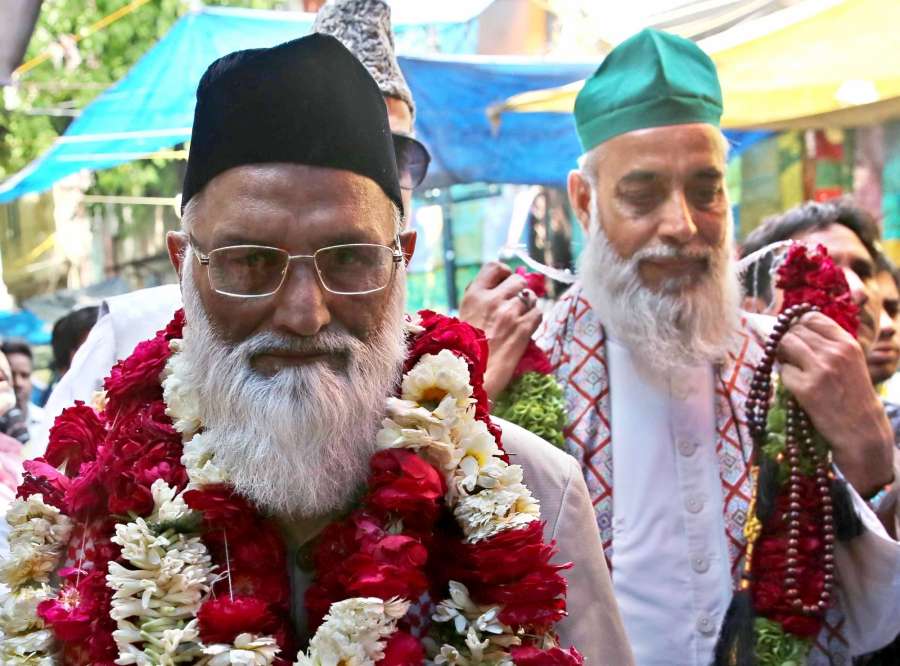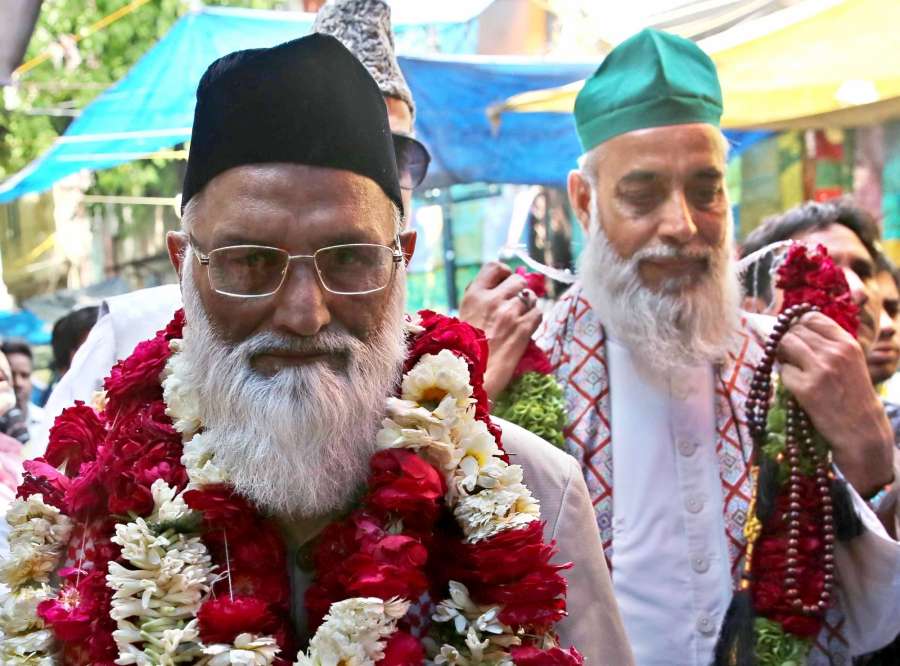 Eighty two-year-old Syed Asif Ali Nizami and his nephew, 66-year-old Nazim Ali Nizami, both Sajjada Nashin (hereditary administrators) at the Dargah (mausoleum) of the Sufi saint Hazrat Nizamuddin, Delhi, can count themselves lucky that they returned home safely after a brief visit to Pakistan. Soon after they had arrived at Lahore airport on March 16, after a week's stay, they had mysteriously disappeared. For two days nothing was known about their whereabouts.
Being the priests of a renowned Sufi Dargah, which has a large following in the sub-continent, their disappearance raised wide concern. Indian External Affairs Minister Sushma Swaraj, who has earned wide acclaim for her Twitter speed response to concerns and complaints, swung into action and was on phone talking to the de-facto foreign minister of Pakistan, Sartaj Aziz when the family of the priests said the two were not traceable.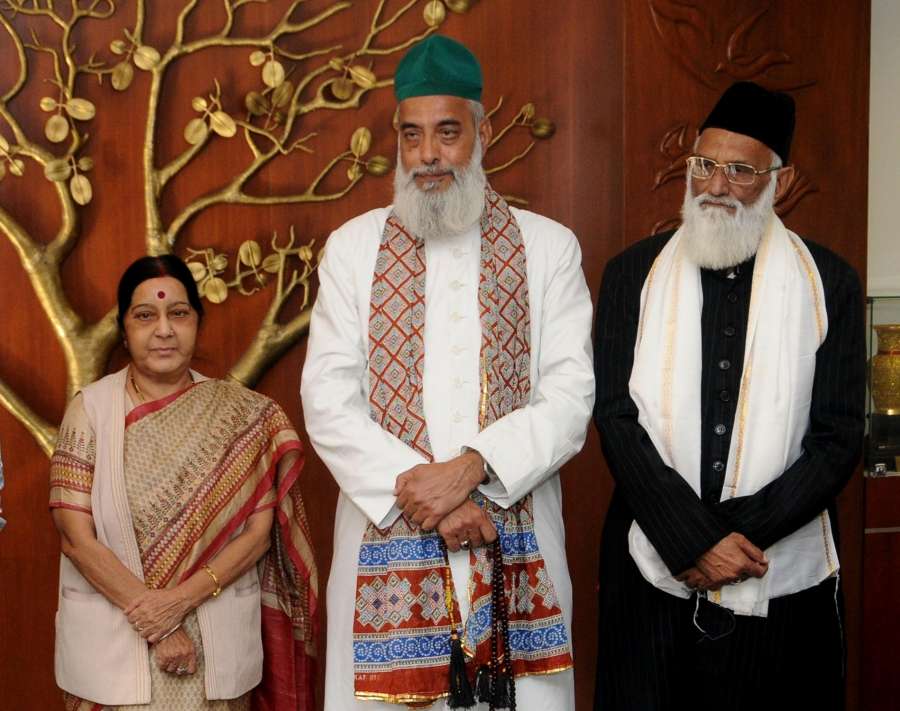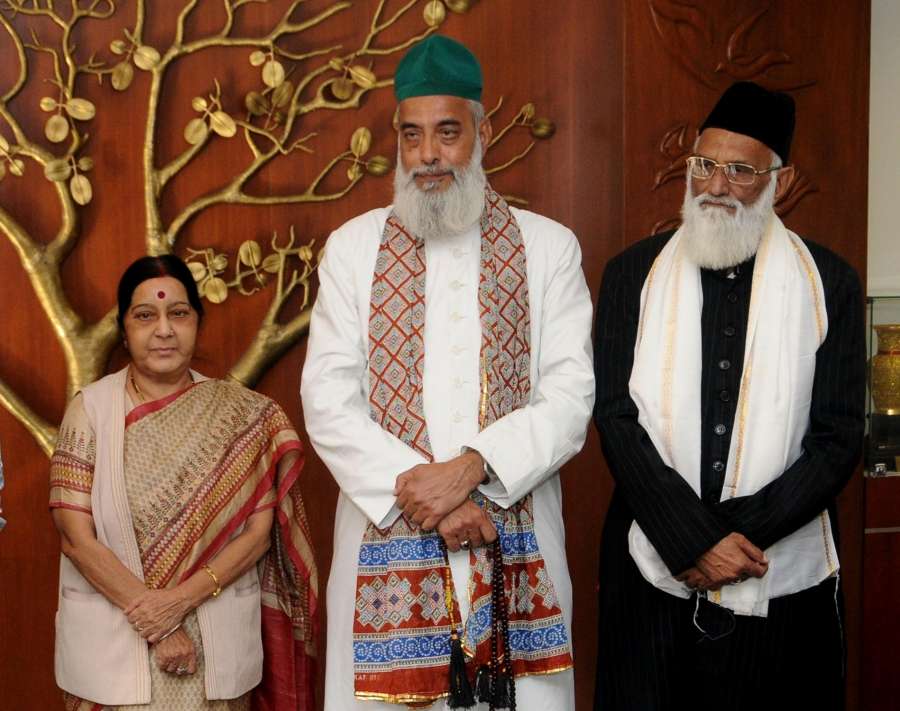 Surprisingly, action was swift after that in tracing the missing duo. Within a couple of hours India was informed that they had been found in a remote area of Sindh (Pakistan). Local media reported that they had travelled to the interior of Sindh where they could not be reached because the area had no mobile connectivity. It was obviously a concocted story written at the behest of the Pakistani intelligence agencies, often the unnamed 'source'.
That was the first clue that in reality the clerics had not disappeared but were detained by the Pakistani intelligence agencies, probably ISI. There were two clear indications that gave away the nefarious Pakistani game.
First was a report in an Urdu newspaper of Karachi, Ummat, widely believed to be a mouth piece of the Pakistani military, that dubbed the two Sufi clerics as 'RAW agents' who had arrived in Sindh to contact leaders of Muttahida Qaumi Movement (MQM), the party of Urdu-speaking 'Muhajirs',  on the firing line for being allegedly 'pro-India'.
This is the ultimate weapon used in the criticism of opponents in Pakistani politics. The story in Ummat did not name its source, itself a pointer that it was planted by the ISI. The allegations were ridiculous even by the standards of a paranoiac country.
The alleged 'RAW' connection was the obvious ISI justification to make the two Indian Sufi clerics to "disappear". Why should they travel to the interior of Sindh when they surely knew that they could not visit areas which were not mentioned in their visa?
If the two clerics were 'RAW agents' in the eyes of the ISI they would surely not have been granted visas by Pakistan; nor could they have visited that country in the past, especially Karachi, the home base of MQM and where lives the 90-year-old elder sister of Saeed Asif Ali Nizami.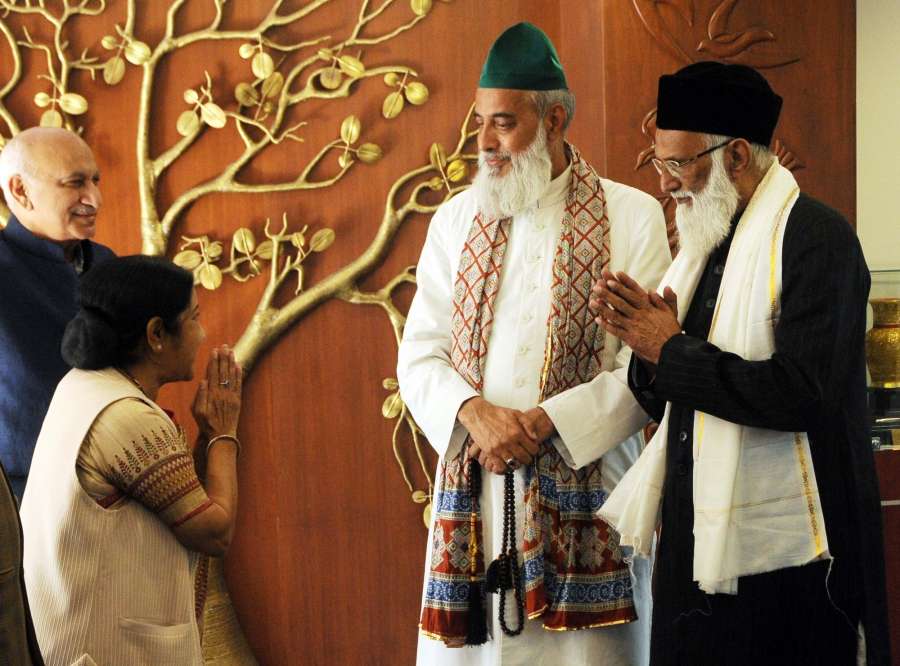 If, for argument's sake, it is believed that they did travel to the interior of Sindh their relatives in Karachi or their followers would have known about it. It also appears highly unlikely that they would visit a 'prohibited' area without the Pakistani intelligence services knowing about it. Pakistan was lying when it first said officially that it had no information about the duo following the report of their 'disappearance'.
But Pakistan feared inviting adverse publicity if it allowed the intelligence agencies to keep the two clerics in detention for long. Pakistan has a history of forced disappearance of persons the 'Deep State' does not like, particularly politicians. Most of the unfortunate victims remain untraced.
According to a report in a prominent Indian newspaper which quoted 'persons who interacted' with them on their return to Delhi, the two clerics were questioned if they had contacted Barelvi leaders in Pakistan. Though known to be moderates, a section of the Barelvis in Pakistan follows extreme Sunni beliefs.
The two clerics have refused to comment on what transpired when they were under detention. But those who have met them have come back with the impression that they were under some kind of fear and did not want to say much  about their illegal detention in Pakistan.
Islamabad will be closely monitoring every word they speak and if they find anything critical they will surely take it out on the family of the clerics in Karachi, a city, which the Pakistani military and intelligence agencies suspect harbours many 'RAW agents' to hide their inadequacy in dealing with the law and order situation in the city of two million.
The disappearance of the Nizamuddin Dargah clerics, including its 82-year-old head priest, also provides a clue to what happens or can happen to Indian citizens under the surveillance of the Pakistani 'Deep State' when they visit the land of the pure in the iron grip of GHQ Shura.
Pakistani media frequently carries stories of 'RAW agents' being rounded up in Karachi and other towns and cities. But rarely does one hear about what happened to them after their arrest or detention. It can be guessed without much chance of contradiction that either the news of the arrests of the so-called 'RAW agents' is bogus or the arrested Indian is bumped off with no authority daring to question the feat.
A question Pakistan frequently throws at India whenever its citizens are caught in India for their involvement in terror activities is, 'where is the proof'? For Pakistan the fact that they are caught red-handed is no proof; their confessional statements before judges have no value; and all documentary evidence is a mere mountain of papers.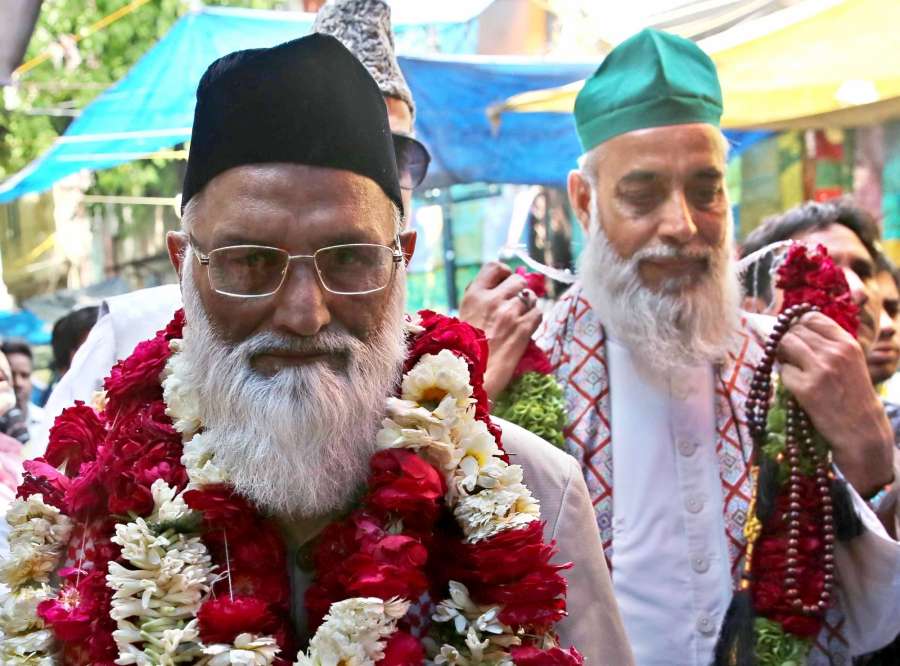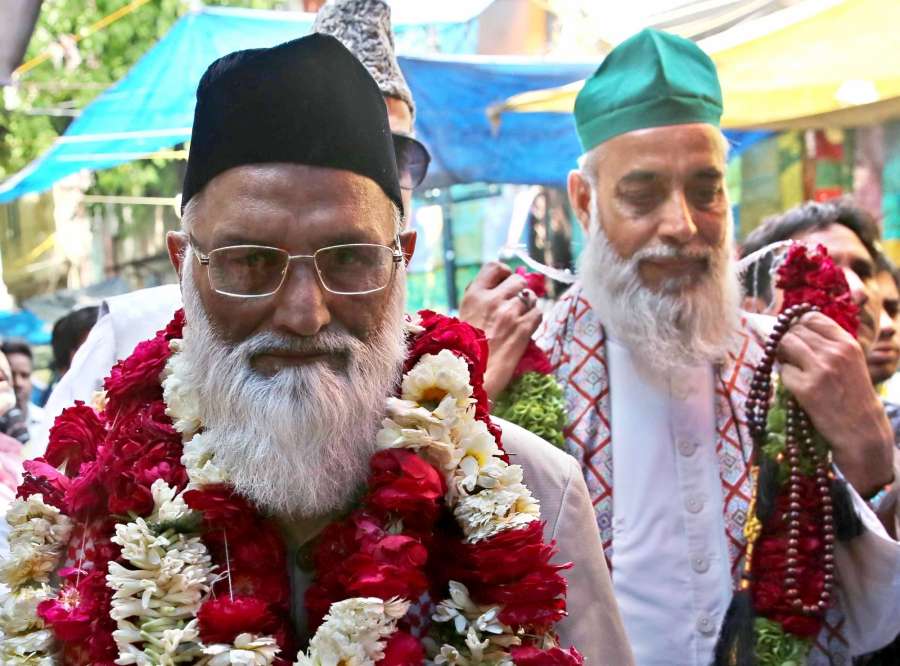 Well, Pakistan keeps sending copious 'evidence' of India's alleged involvement in 'terror activities' on its soil to the whole world, the UN including, but nobody has taken the 'dossier' seriously. Undoubtedly the dossier talk is a ploy to keep the domestic audience quiet.
If a terrorist who is accused of attacking targets in India is arrested in Pakistan—a rare incident—the courts let him off for 'lack of evidence'. Many Pakistanis, including the perpetrators of the Mumbai terror attacks in November 2008, roam freely across the country, making toxic speeches and exhorting fellow Pakistanis to participate in the jihad against India. The 'independent' courts are too scared to hear cases against them. Of course, that stage will arrive only if the prosecution is willing to present a case.
A prized catch in Pakistan hands these days is Kulbhushan Jadhav, who went into business after a stint in the Indian Navy. How did he end up in Pak custody? He could not have travelled inside Pakistan knowing full well the consequences. It means he was kidnapped by ISI at the Iran-Pakistan border- he has business interests in Chahbahar, and has been falsely accused of being an Indian 'spy'. Iran was not amused. Tehran reportedly expressed its anger to Islamabad after Pakistan tried to drag Iran into its Ops Justification on Jadhav's arrest.
For Pakistan, Kulbhushan Jadhav is a sort of trophy. India has been denied counselor access to him even as Pakistan mounted a blitzkrieg on India's alleged interference in Balochistan. The propaganda is neither fact nor evidence based, as usual.  By way of proof all that Pakistan has gathered in the past one year against Jadhav is his statement to his captors, which carries no weight in any court of law anywhere.
But that is the way Pakistan conducts its affairs—concocting stories and using them for propaganda unmindful of its growing credibility deficit compounded by terror epicentre label.