Advertisement

The denial of visa to a senior leader like Maulana Abdul Ghafoor Haiderihas shows how serious the Trump administration are against Pakistan's failure to tame the growing radicalization among youths and state sponsored terrorism….writes Sakaraiya Kareem. the Trump administration doesn't want people, who are rabidly anti-American and who subscribe to the philosophy of jihadis, to step on the US soil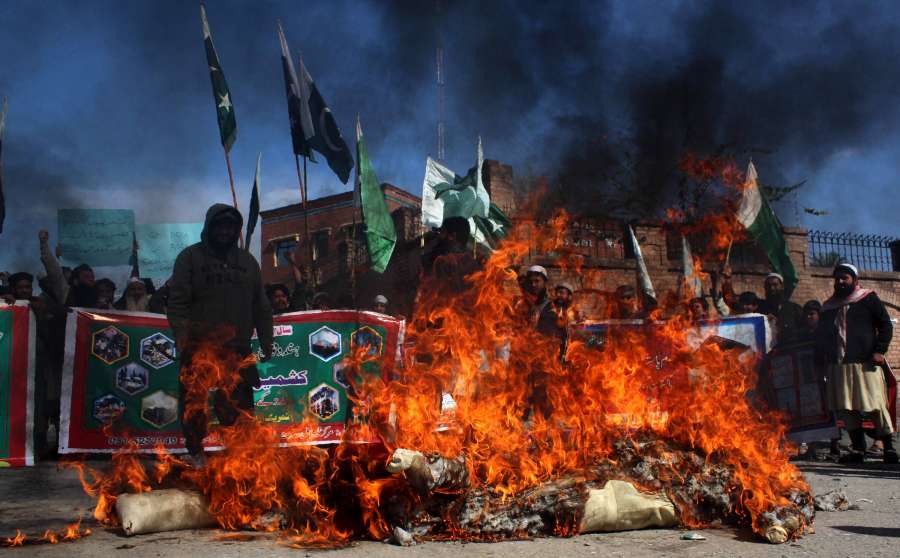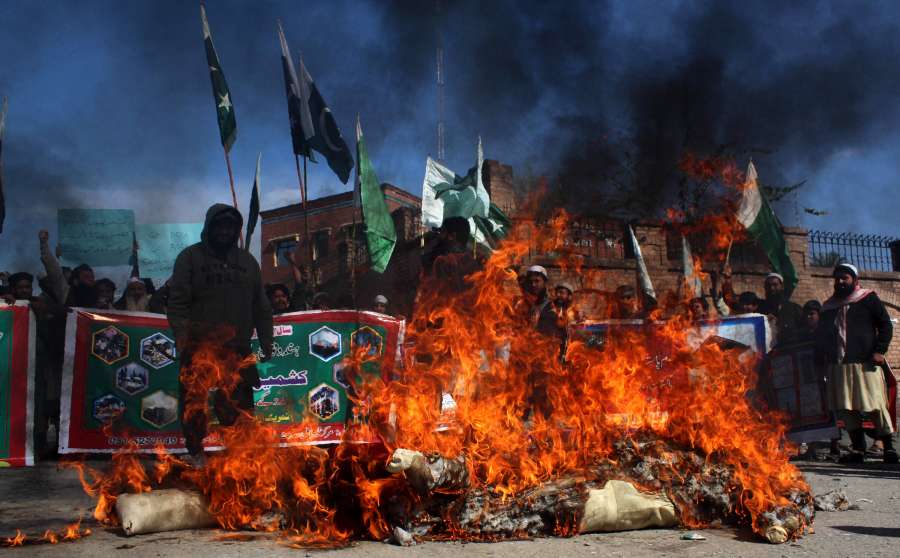 Having already declared that Pakistan is on its watch list, President Donald Trump administration has sent a warning to the terror infested country that its citizens will not be given easy access to the El Dorado.
The denial of visa to the deputy chairman of the Senate (Upper House of Parliament), Maulana Abdul Ghafoor Haiderihas made the whole of Pakistan to simmer with uncontrolled anger.  He was to attend a UN conference in New York on Feb 13-14.  And this snub is just short of the policy of visa denials to citizens of seven countries that the new Republican White House has unveiled and courted controversy at home and abroad.
Though no reason was offered for the visa denial, it was apparent that Haideri's politics of supporting jihadis and terrorists while frequently spewing poison against the global cop prompted the decision. Because the Trump administration doesn't want people, who are rabidly anti-American and who subscribe to the philosophy of jihadis, to step on the US soil.
Politicians, media commentators and other busybodies in Pakistan have kicked off a tirade against the US. The Senate Chairman, Raza Rabbani, has grandly declared a counter blow that his House will not welcome any US delegation. It shows a sense of desperation. Pakistanis are rattled by the unmistakable Washington signal: "Give up your duplicitous and mischievous ways and love for exporting terror or else we will add Pakistanis to our new 'no welcome' list."
The Americans may be laughing over the so called counter blow. Because they couldn't care less whether or not their Senators are received by their Pakistani counterparts. Such boycott makes little difference to the US. It may indeed result in harming Pakistan itself – in the near term and short term as well.
What the Pakistanis cannot see is that if the US further tightens the screws on them, they will be more truly 'isolated' in the world in the manner that India has been trying to do. The US may have been shaken from its position of unassailable superiority as world power but it still commands more influence than any other country, Pakistan's iron friend, China including.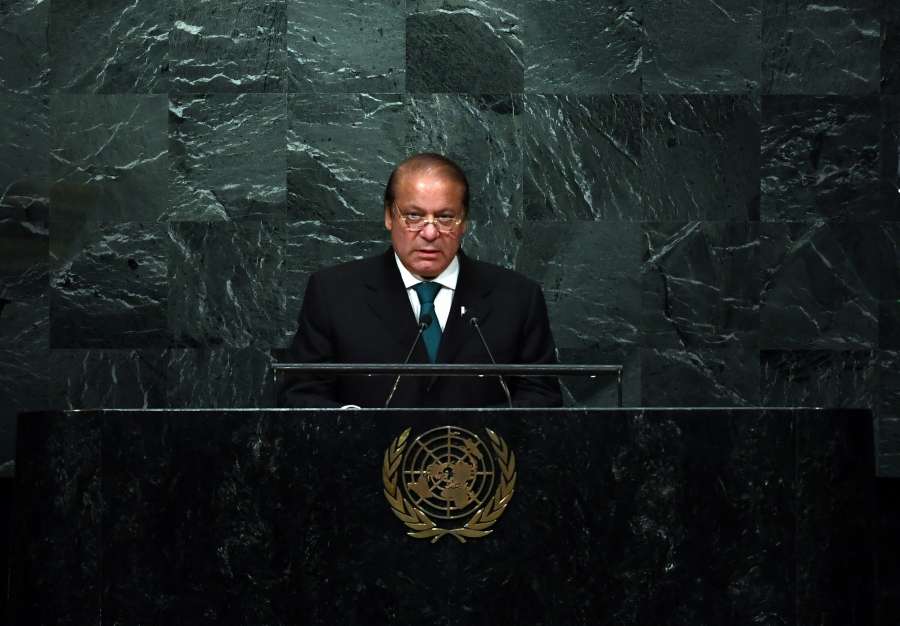 Pakistan leadership –civilian and military has taken to bravado to hide its frustration over the tough US policy to impress domestic audiences of bigoted, radicalised people. The Senators have become national heroes for protecting 'national pride'. Quite foolishly, the land of pure has assumed that it does not need one of its 'A' trinity – the US of America, for survival, since China has stepped up its aid commitment considerably, both in the economic and military areas.
Yet, 'Glass Half-full' syndrome is in full display in Islamabad these days with both  politicians and the media trying to show statements by US officials in a positive light no manner how strongly worded against them. The narrativeis obviously aimed at the domestic audience to suggest that nothing harsh was spoken about Pakistan. This is notwithstanding the open call of American Ivy League thinks tanks, and military commanders for stern action against the duplicity of Pakistan.
There is also much heartburning in Pakistan because the White (Trump) House is not hiding its tilt towards India, something they cannot bear having been the recipient of hefty doses of US largess for over six decades. The American dole has helped the Pakistani elite, civilian as well as military, lead a life of luxury while the country has remained at the bottom of development with low literacy, perennial water shortage and never ending energy crunch.
Many Pakistanis from upper classes have dual passports, Pakistani as well American (or British). Indeed, all rich Pakistanis have assets in the West, mainly the US and the UK. Prime Minister Nawaz Sharif is facing a torrid time in warding off allegations about a luxury flat his family owns in London (besides many properties in Saudi Arabia). The Bhutto family has assets in the UK capital and in Dubai as well.
Significantly, Pakistanis have shown neither interest nor zeal for living and acquiring properties in China even when as they swear by eternal and unshakeable friendship with Dragon. In a fit of emotionalism, the Sindh government headed by Bhutto family loyalist had triedto introduce Chinese language lessons in schools. The plan fell flat. The preferred destination of rich Pakistanis is either the west or the Gulf region, not China.
Well, Pakistan had heaved a sigh of relief when President Trump did not include it among the seven countries whose citizens' entry to the US would be blocked. But the fear of the extension of that list haunts the Pakistanis.
The Pakistani government as also the military leadership that sets the foreign policy agenda know that a strong official reaction against visa denial to two high ranking Senators would not amuse the Americans. Yet they did not put any breaks on public fulminations. Domestic compulsions? Yes, undoubtedly, since anti-Americanism is pronounced in the Pakistani psyche.
China's interest in Pakistan and its pledges of support are designed to protect and further its own interests, some of which not the same as Pakistan's. Their close friendship has sprung from their common animus towards India, but China's interests will be ill-served by Pakistan's unmitigated hostility towards India and its continuous export of terror. For the Pakistanis that is another frustrating truth.
China knows well that the terrorists it dislikes, the Uighur rebels from its western province, find shelter in an area now under Pakistani occupation, the Gilgit-Baltistan, also known as Northern Areas. The religious fanatics and jehadis have made Chinese workers engaged in Pakistan their targets, forcing Beijing to lodge a not so muted protest.
Chinese aided projects, worth nearly $50 billion, that constitute the China Pakistan Economic Corridor cannot be implementedif there is continued unrest in the project belt which spans almost the entire length of the country. Much as Pakistan may blame India for its internal unrest, the fact is that it has not been able to contain all terrorists who operate from territories under its control.
The Chinese may not disagree outwardly with Pakistan's selective policy which distinguishes between 'good' and 'bad' terrorists, and 'good' and 'bad' Sunni vigilante groupsout to decimate the minority Shia Muslims and Christian minority. However, they are not going to be indifferent to the menace once it starts to hit the much touted CPEC, thus introducing some strain in their 'all weather' friendship.
These ifs and buts notwithstanding, Pakistan cannot do without US help and cooperation if it has to be accepted as a 'normal' country by the rest of the world.  This reality check explains why Pakistani diplomats are in an overdrive to woo Washington even as the Foreign Office in Islamabad keeps harping on 'cooperation' between the two countries despite the alleged 'anti-Muslim' outlook of Donald Trump.