Advertisement

Seven American crew members were reported missing after a US Naval ship collided with a merchant vessel off the coast of Japan….reports Asian Lite News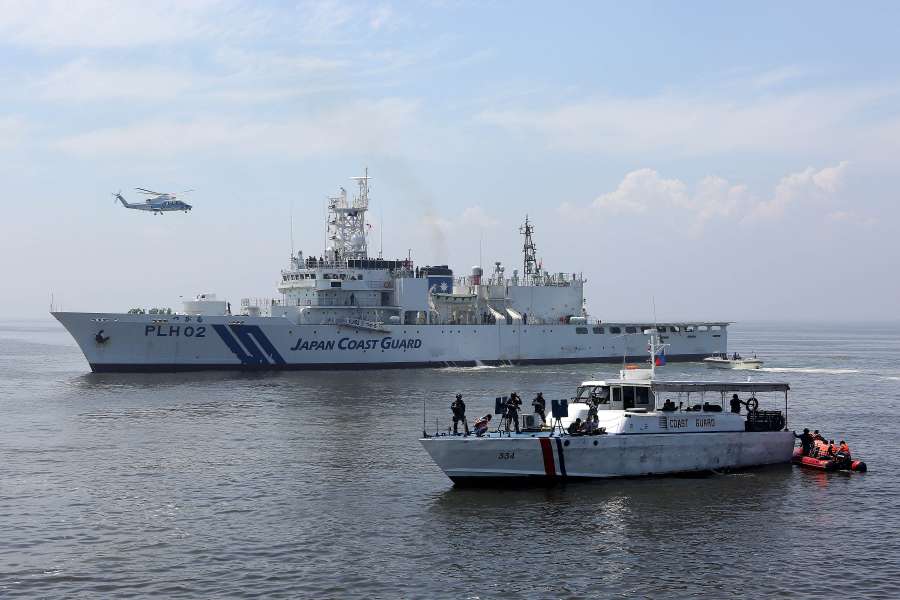 The Navy said that seven American crew members were reported missing on Saturday after a US destroyer crashed into a cargo ship off the coast of Japan.
The USS Fitzgerald and the cargo ship collided in the Pacific Ocean about 56 nautical miles off the coast of Yokosuka in the early hours of Saturday, the Japanese coast guard told CNN.
The Fitzgerald suffered damage to its starboard side above and below the waterline which resulted in some flooding, the Navy said.
Commander Bryce Benson was one of four injured sailors who needed to be flown to a naval hospital in Yokosuka, Japan.
He is in stable condition, the Navy said.
A Navy official told CNN the destroyer is under its own power but has limited propulsion.
The vessel was taking on water after the incident, but the crew was working to stabilise the ship by pumping water out of the hold, the official said.
According to the Navy, a Japanese coast guard helicopter was helping evacuate the injured, and Japanese state broadcaster NHK showed video of an apparently injured person being lifted aboard a coast guard helicopter from the ship.
The Japanese coast guard said four of its vessels and one helicopter were assisting the US Naval destroyer with damage assessment and searching the area around the ship, working on the possibility that some of the missing may have fallen into the ocean.
The Fitzgerald is an Arleigh Burke-class guided-missile destroyer with a crew of approximately 330 sailors.
The ship completed $21 million in upgrades and repairs in February and is currently forward-deployed to Yokosuka, supporting security and stability in the Indo-Asia-Pacific region.
The White House was tracking the incident, an administration official told CNN.