Advertisement

The answer is Communist China. A recent visit of the 14th Dalai Lama to Indian state of Arunachal Pradesh annoyed China. The Chinese government issues a statement condemning the visit. The Chinese position on the border is intrinsically linked to its position on Tibet. China's plans for Tibet began with the building of a road known as Highway 217 across Aksai Chin in the fifties. The invasion of Tibet in 1950 was the culmination of their plans to secure their borders. To that extent, it is correct to say that India's borders run with Tibet and not with China….writes Kumar Kulkarni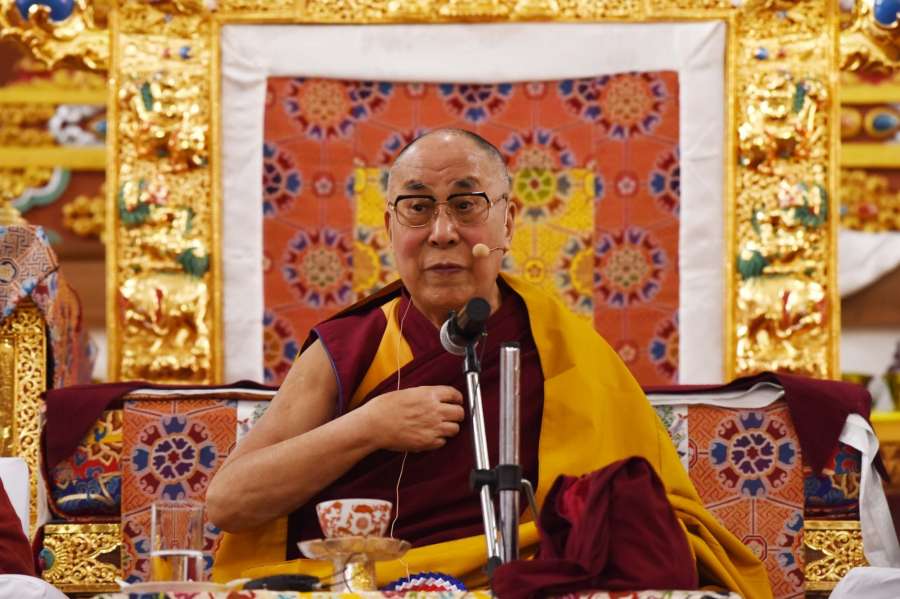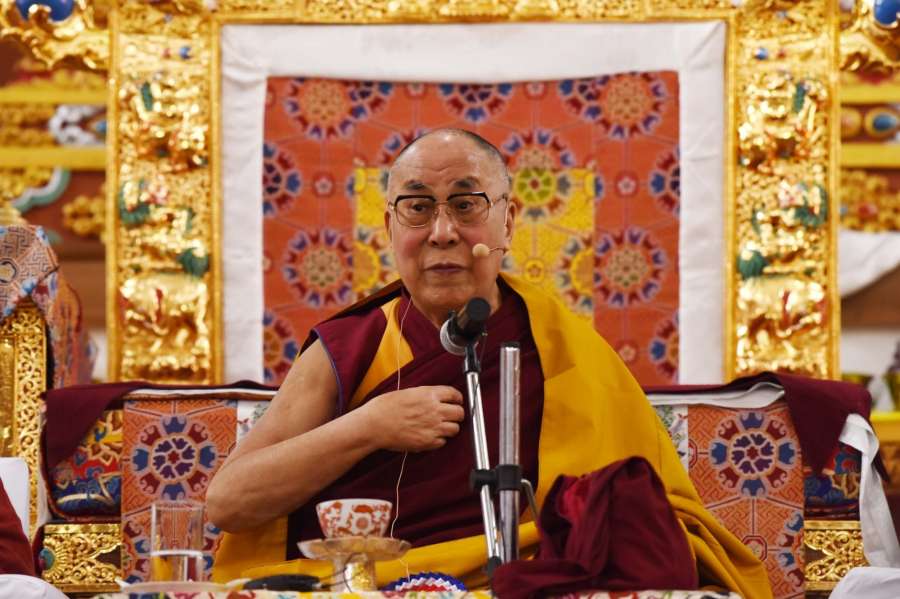 China has responded to the Dalai Lama's recent visit to Arunachal Pradesh, by naming six places in the Indian state. Rather, we should call this re-naming for the Chinese have taken the liberty of 'changing' the names of places in the Indian state of Arunachal Pradesh! Provocation of sorts one might say; for Beijing was mightily displeased with the 14th Dalai Lama visiting the state and more particularly, Tawang Monastery, the birthplace of the sixth Dalai Lama.
One would do well to quote a former Chinese Ambassador to India who told his Indian interlocutor regarding a possible Indian claim to Kailash Manasrovar: "Why did your god have to be born on the Chinese side of the border"? This, of course, is a paraphrased version of the conversation and goes by the theory that in ancient times too there was a border between India and China. This reflects the Chinese logic that all territory presently under their control is theirs and has been so for centuries.
For a moment one is lost for words at this logic, for by the same India could well claim Afghanistan to be part of their territory, for many moons ago, our people had settled in that land. The name Kandhar derives from Gandhara! India is far more mature than playing truant over names and territory. The business of map making and drawing borders was a colonial exercise and countries like India lost out. This colonial inheritance tends to dog India still in as far as China is concerned and will continue. However, there is a point to be noted here. The Chinese reaction to the visit of the 14th Dalai Lama to Tawang Monastery is not one of a Middle Kingdom aspiring to a global power. After all, this is not the first time that the Dalai Lama has travelled to Arunachal Pradesh. Also, Beijing's assertion of control over the state begins with terming it as Southern Tibet in 2006.
The jurist and writer A.G. Noorani states in his 2008 analysis of the boundary question that "China's stand on Tawang reflects a certain impatience and frustration. It does not care much for the dialogue mechanism adopted in 2003, but will not say so explicitly. That is not China's style. It will go along until you discover you are on a cul de sac." The situation could not have been better expressed!
Last month, Dai Bingguo China's former Special Representative on boundary negotiations from 2003 to 2013 had stated that if India accepted Beijing's claim over strategically vital Tawang region in Arunachal Pradesh, then a resolution to the boundary issue could be reached. So it's back to Tawang! This is the birthplace of the sixth Dalai Lama. There is no talk of Aksai Chin which China occupied by deception and military force in the 1950s and 1960s. There is another point which needs to be reiterated here. It is that China has signed border agreements with all of India's neighbours excepting India. Pertinently, as the scholar Alastair Lamb wrote in 1964: "The Chinese attitude to the McMahon Line, indeed, seems to have been little influenced by any Chinese views as to the availability of that line as a boundary. In fact, in the 1960 Sino-Burmese boundary agreement China accepted a portion of the McMahon Line as the border the moment the alignment had been re-negotiated."
The Chinese position on the border is intrinsically linked to its position on Tibet and that is precisely why they have responded to the Dalai Lama's visit to Arunachal Pradesh in the manner they did. Going back in time, China's plans for Tibet began with the building of a road known as Highway 217 across Aksai Chin in the fifties. The invasion of Tibet in 1950 was the culmination of their plans to secure their borders. To that extent, it is correct to say that India's borders run with Tibet and not with China. That of course, would not be in keeping with India's stated position on Tibet.
A recent statement by External Affairs Ministry spokesperson Gopal Baglay reads as follows, "Let me make it absolutely clear that there is no change whatsoever in the Government of India's policy towards the Tibet Autonomous Region of the People's Republic of China." The spokesperson had responded thus to a query on whether the visit of the Dalai Lama to Arunachal Pradesh signalled a change in India's policy on Tibet?
The whole point of the matter is that India and China are two mature powers whose destinies are inter-linked by history and geography. One other linkage is Tibet because the roots of Buddhism came from India. Given these facts, a sober Indian reappraisal is required as to why China continues to harp on Tawang! Such a review would lead to a greater understanding of the positions of both countries in the context of the 1993, 2005 and 2012 agreements on the boundary questions. Rest assured this will probably pave the way for a negotiating position for India that is far better than what it was in the past.