Advertisement

Chinese President Xi Jinping urged the BRICS nations to end the regional conflicts and disputes, during an informal leaders' meeting of the BRICS on the sidelines of G20 summit in Germany, amid an army face-off between both India and China in the Sikkim border….reports Asian Lite News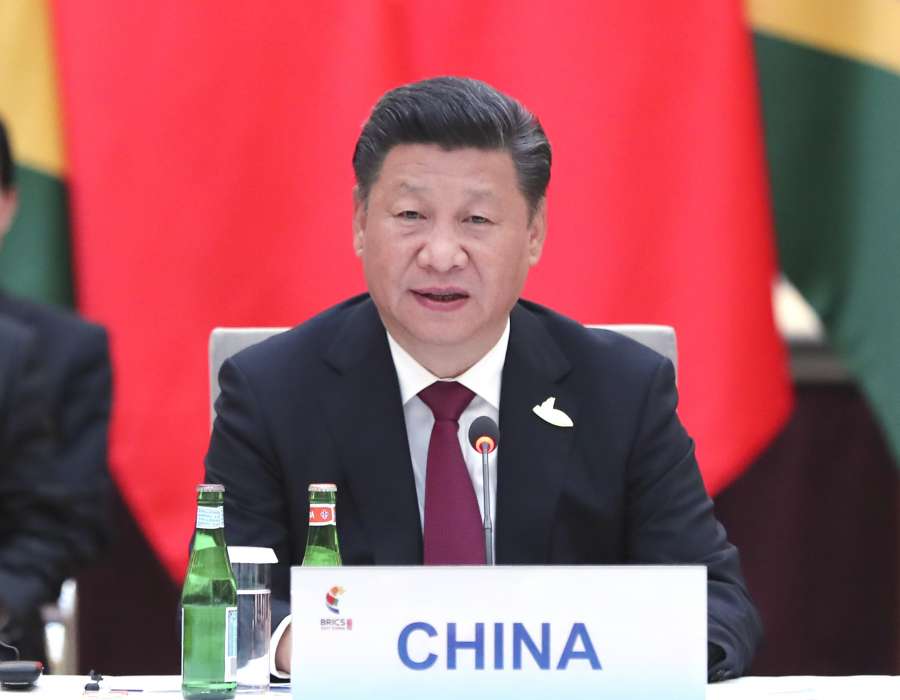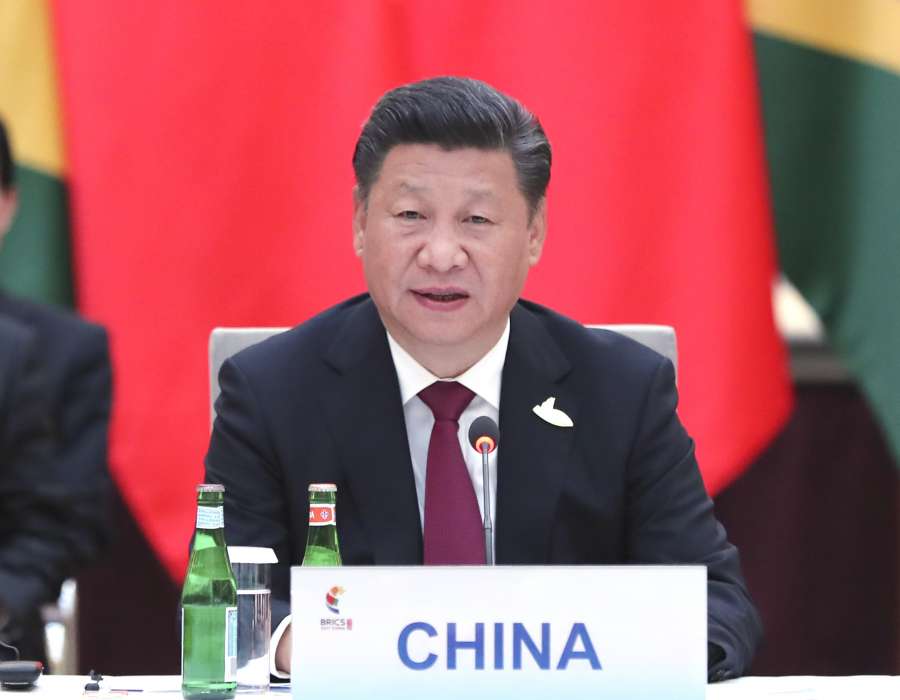 Chinese President Xi Jinping said the Brics member countries should "unswervingly follow multilateralism" and also urged the five-member bloc to push for political and peaceful settlement of regional conflicts and disputes.
He made the appeal at an informal leaders' meeting of the emerging-market bloc, which groups Brazil, Russia, India, China and South Africa, ahead of a Group of 20 (G20) summit in the German port city of Hamburg.
Xi's appeal to the grouping to push for peaceful resolution of regional conflicts comes in the wake of an army face-off on the border with India that has led to a chill in ties. The two armies are involved in a face-off in the Doklam area in the Sikkim sector, that led to heightened tensions, including war-mongering by the Chinese media.
After the Chinese said on Thursday that a bilateral meeting between Xi and Indian Prime Minister Narendra Modi is unlikely here at the G20 because the "atmosphere" was not good, the two leaders on Friday shook hands warmly, smiled and then held informal discussions at the Brics leaders meeting.
The Brics leaders exchanged views on the current international political and economic circumstances and the G20's priorities, and reached important agreements on strengthening Brics unity and coordination, jointly improving global economic governance and promoting sustainable development.
"Currently, the global economy is showing some positive signs, and the prospects for the development of Brics countries are growing brighter in general, which is very inspiring," said Xi, who presided over the meeting.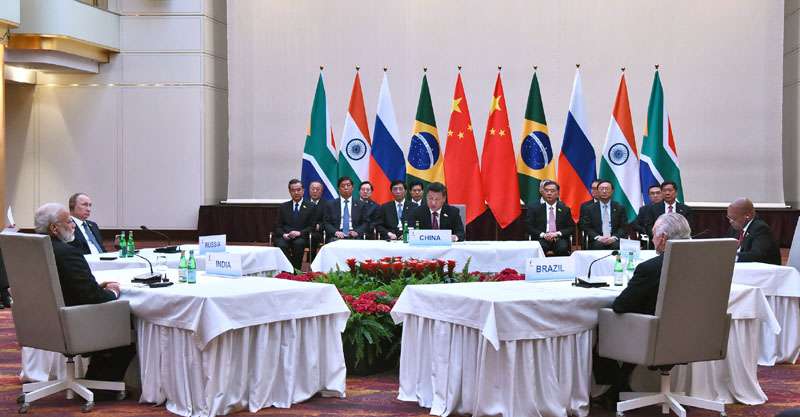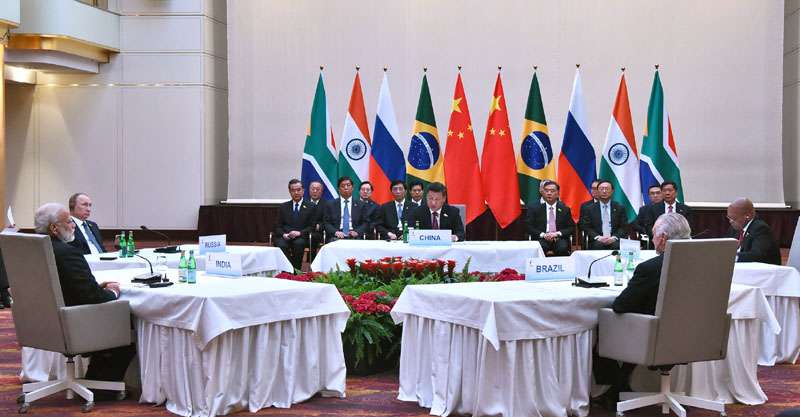 However, there have also emerged some challenges that require the Brics countries to watch closely and handle properly, he added, pointing out that this year's G20 summit comes at a critical moment when the global political and economic situation is undergoing profound adjustments, Xinhua news agency reported.
Noting that the Brics countries are all important G20 members, he called on the bloc to support Germany as the host of the summit, and to send a signal that the G20 is committed to fostering partnership, building an open world economy, and boosting global economic growth.
"The Brics countries should uphold the spirit of partnership that features openness, inclusiveness and win-win cooperation, strengthen unity and cooperation, safeguard common interests and seek interconnected development," he said.
Xi also called on the Brics leaders to improve global economic governance and consolidate the role of the G20 mechanism as the premier platform for international economic cooperation.
The Brics leaders pledged to jointly boost the unity and influence of the group and promote the building of a more just and reasonable world order.
They also vowed to work together for positive results at the Brics summit in the southeastern Chinese seaside city of Xiamen later this year.