Advertisement

IAF gets AEW&C; India only fourth country to develop eye-in-sky technology….reports Asian Lite News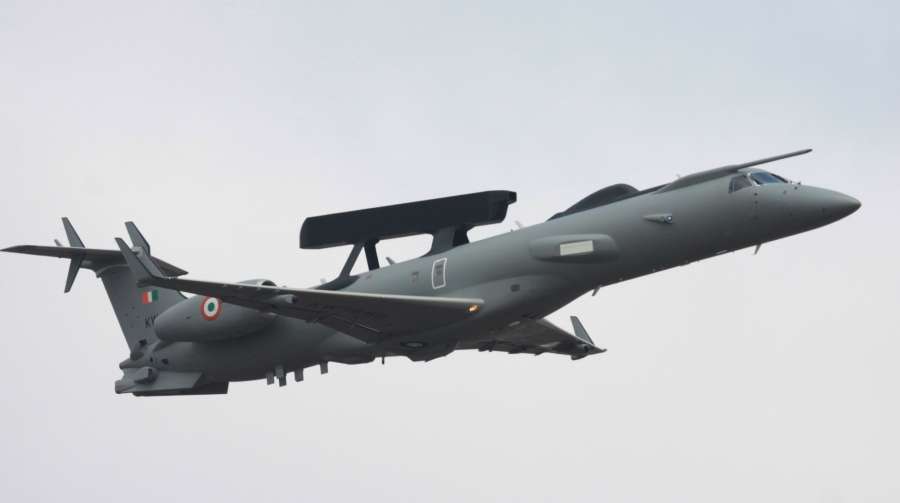 An indigenous Airborne Early Warning and Control System (AEW&C) christened 'Netra' was handed over to the IAF on Tuesday at the ongoing 'Aero India 2017' here, ushering India into an elite club of nations that have developed such technology on their own.
The United States, Russia and Israel are the other countries which have developed the technology for the system.
The indigenous system mounted on an aircraft can track area within 240 degrees of its sides at any given point of time.
The handover of the system — mounted on a Brazilian Embraer-145 jet — by the Defence Research and Development Organisation to the Indian Air Force (IAF) was done in the presence of Defence Minister Manohar Parrikar, DRDO chief S. Christopher and Defence Minister's Scientific Adviser G. Satheesh Reddy.
The AEW&C consists of a state-of-the-art active electronically scanned radar, secondary surveillance radar, electronic and communication counter measures, LOS (Line of Sight) and beyond-LOS data link, voice communication system and self-protection suite, built on an Emb-145 platform, having a mid-air refueling capability to enhance surveillance time.
A complex tactical software has been developed for fusion of information from the sensors, to provide the air situation picture along with intelligence to handle identification/classification of threat.
It has battle management functions, built in-house, to work as a network centric system of Integrated Air Command & Control System (IACCS) node.
This system has been developed and evaluated through collaborative efforts between the DRDO and the Indian Air Force.
The IAF is already using the Israeli Phalcon AWACS on the Russian IL-76 heavy-lift aircraft to detect aerial threats from jets or missiles even from a distance of 400 km away.