Advertisement

The city of the Taj continues to face a severe drinking water crisis, 24 years after a grim water tragedy claimed 21 lives and sent over 250 persons to hospital. Activists say the Yamuna now has been reduced to a sewage canal….writes Brij Khandelwal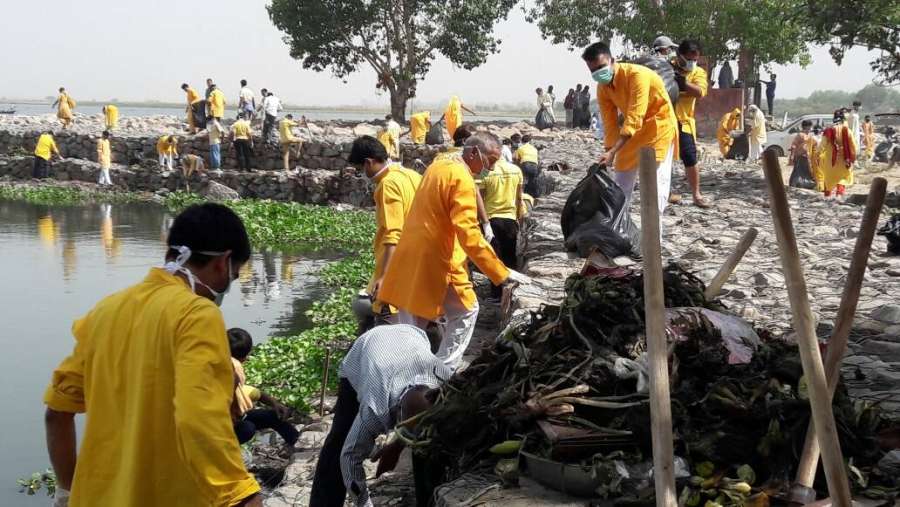 As several voluntary groups observed Water Tragedy Day on Sunday, residents of Khateek Paada and Mandi Sayeed Khan, Nala Budda, in the heart of the city, lamented lack of drinking water and the continuing apathy towards their woes.
Dozens of colonies in the Trans Yamuna area are without drinking water facilities and are forced to buy from tanker suppliers.
On May 21, 1993, 21 persons of these localities died after drinking water supplied by the state government run water works. Many fell ill. The then Congress government in Uttar Pradesh made several promises to the victims' families, but the promises have not yet been fulfilled, says Tejendra Rajora, leader of the group that organised the dharna and protest on Sunday.
Protesting citizens of these mohallas and basties demanded better and safer drinking water facilities. They said that even after years of focused battle against pollution they continue to remain victims of highly contaminated water supplied by the century-old Agra Water Works.
The residents offered tributes and wore black bands to demonstrate their anger.
After the 1993 tragedy, the then state Governor Moti Lal Vora visited the mohallas and promised financial help and a job to each family that lost a bread winner. Hastily the foundation stone of a barrage on the Yamuna was laid. But the project is still hanging fire.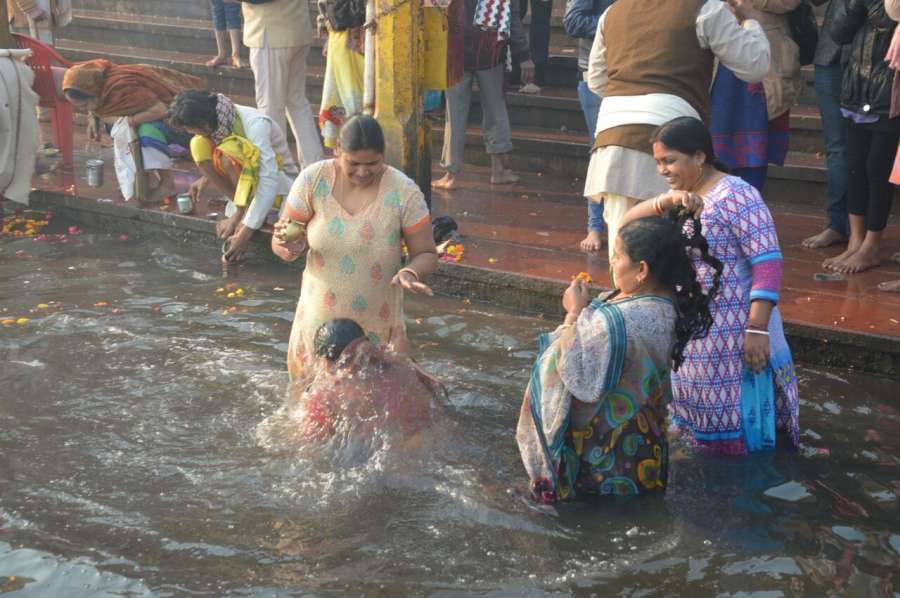 The Water Works officials have pleaded helplessness, saying there is no water in the river Yamuna which is the lifeline of the city.
In the name of water, what is being filtered and processed is drain water, waste, industrial effluents from upstream cities in Haryana and Delhi. "For all practical purposes the Yamuna is dead downstream of Okhla barrage," river activist Shravan Kumar Singh said.
Taj city's water needs have increased along with its population, but no new arrangements have been made to augment raw water supply.
The city is now waiting for Ganga river water to be brought from Bulandshahr district through a pipeline network costing Rs 4,000 crore. The project should be operational early 2018.
Doubts are however being raised on the practical viability of the pipeline project. "Water is to be supplied to Mathura and Vrindavan also from the same pipeline. And all along the way, new townships are being developed. It is likely that holes would be drilled by farmers to meet water needs of their field. One wonders how much water would actually reach Agra," Surendra Sharma, president of the Braj Mandal Heritage Conservation Society, said.
"Almost a quarter century after the water tragedy, nothing has changed — neither the quality nor the quantity. The government agencies have done nothing to provide help to the family members of the water tragedy," said Tajendra Rajaura, Congress leader and a resident of the Khateek Pada area.
River Connect Campaign volunteers demanded cleaning of community ponds, streams, and storage tanks of the Agra Water Works.