Advertisement

Nobel Laureate Amartya Sen said he saw "no reason" to object to the vitriolic personal attack made on him by West Bengal BJP president Dilip Ghosh, noting the politician has a right to say whatever he feels right….reports Asian Lite News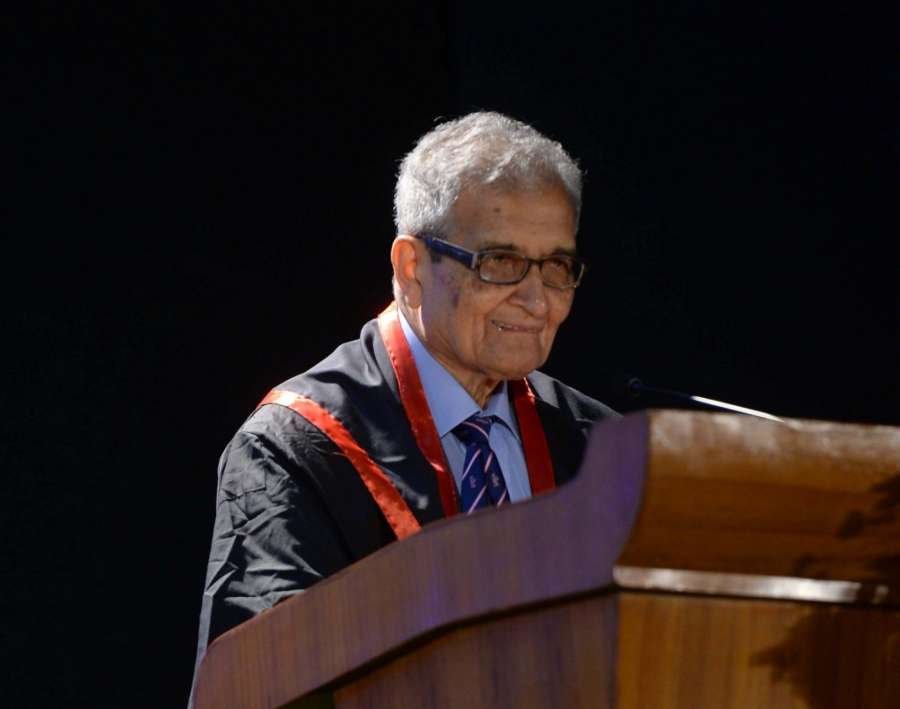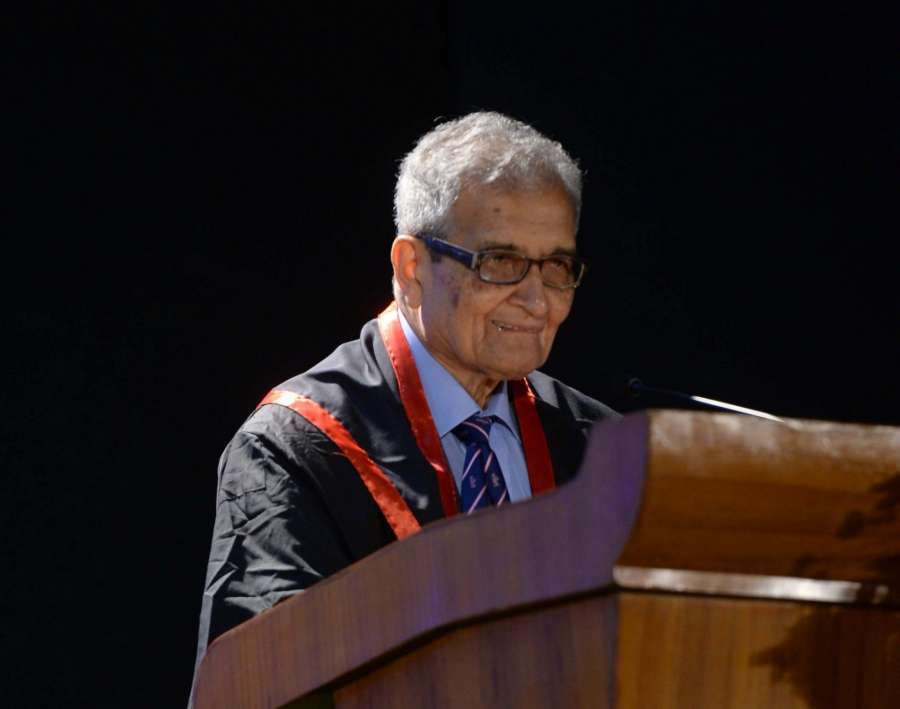 "I have nothing to say. Whatever he has felt is right, he has said. He definitely has the right to say so.
"In that regard, there is no reason for me to object," said the octogenarian Bharat Ratna awardee economist.
"We should discuss all issues. If he feels this is also a matter for discussions, then he should do it," Sen said.
Meanwhile, facing all-round flak, Ghosh tried to wriggle out of the embarrassing situation by claiming he had not attacked any individual.
"I did not attack any individual. I have Questioned the mentality, efforts and will of Bengal's intellectuals," Ghosh said, a day after casting aspersions on Sen's achievements, contribution and character.
Addressing a programme on Saturday, Ghosh – known for repeatedly putting his foot in the mouth – lashed out against Sen, saying the economist himself did not understand what he has achieved.
"What has he achieved? Nobody in Bengal understands this. No one in the world understands it. I have doubts whether he himself understands it," he said.
Questioning Sen's contribution to the country, he said: "What has he given the country? Because he has got the Nobel, we are dancing in joy. He is very much pained for having being removed as Nalanda Vice Chancellor (actually Sen was Nalanda University Chancellor). What has he done?"
Ghosh said such people who lacked "backbone and character" were now Bengal's pride.
Continuing in the same vein, Ghosh attacked Bengal's present intellectuals, saying they could be "bought, sold and threatened".
Soon after Ghosh's comments were aired by a television channel, the civil society unequivocally condemned him.
The barrage of criticisms continued on Sunday.
Eminent Bengali writer Sirshendu Mukhopadhyay termed the BJP leader's remarks "unfortunate".
"Lot of things happen in politics. People are saying whatever they feel like. It is an open field. I have nothing more to say," said Mukhopadhyay.
Veteran theatre personality Rudraprasad Sengupta said it was best to ignore such utterances. "Or else, we should tell him (Ghosh) to talk sense, and if he wants to do good to his party, he should stop talking rubbish. He should instead deliberate on political issues".
Historian and former Vice Chancellor of Visva-Bharati University Rajat Kanta Roy said he was at a loss of words. "He (Ghosh) should gather some knowledge about that Amartya Sen's Pratichi trust is doing in the primary education sector for pupils from poverty-stricken families.
"He should also gather some information about the role played by Amartya Sen and Sukhomoy Chakraborty in the Delhi School of Economics getting world status.
"And yes, Ghosh should try to understand Amartya Sen's theory of positional objectivity. He should also try to understand Sen's contribution to the theory of social justice.0"
Communist Party of India-Marxist State Secretary Surjya Kanta Mishra said "Whatever he has said, is not worth even a pence to me. We are all proud of Amartya Sen."
State Congress president Adhir Ranjan Chowdhary also slammed Ghosh, and said his comments only reflected the culture of the BJP and the RSS. "These people cannot think beyond Deendayal Upadhyay, Vir Savarkar and the person who killed Mahatma Gandhi. They think apart from these people, no one else has done anything for the country.
"That's why these days we see (Prime Minister) Narendra Modi humiliating (ex Prime Minister) Manmohan Singh in such a demeaning manner," Chowdhury said. Modi had recently launched a stringent attack on Singh, saying his ability to stay taint free despite the plethora of scams happening during his tenure showed that one can learn from him "how to bath in the bathroom by wearing a raincoat".