Advertisement

Industrialist Anil Ambani flew in a Rafale fighter jet at the "Aero India 2017" expo air show at the Yelahanka IAF base in Bengaluru….reports Asian Lite News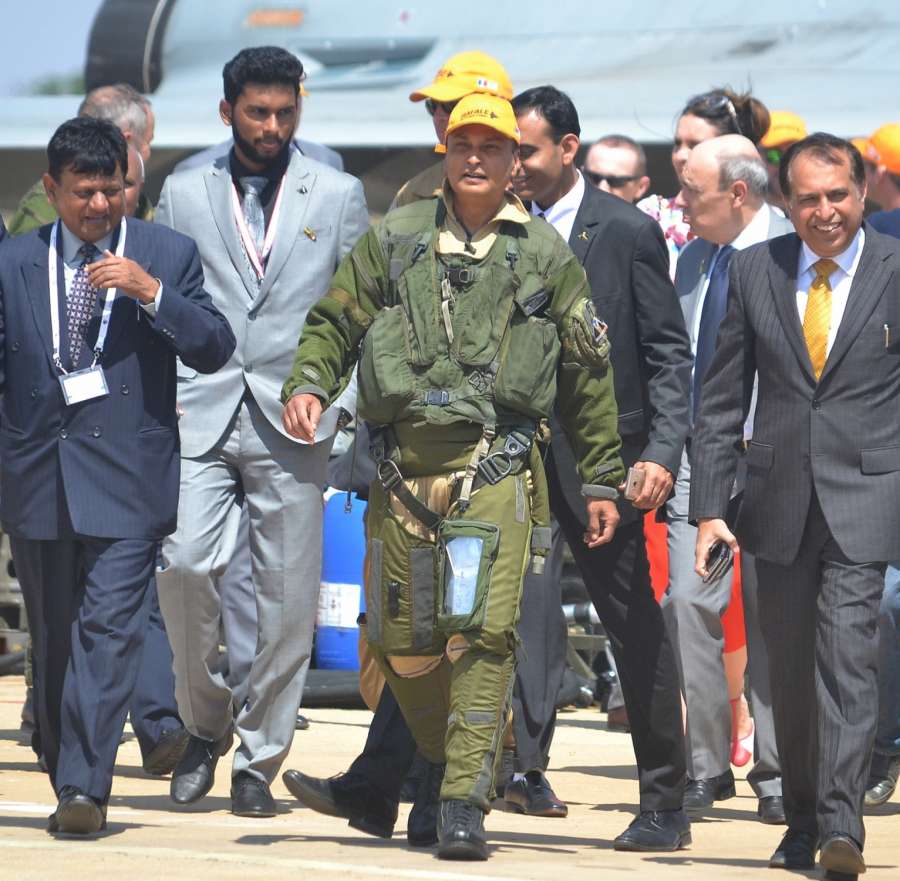 Kitted in flying overalls, G-suit, Armee de l'Air jacket torso harness, flying boots and helmet with oxygen mask, Ambani, 57, took a flight in the fighter jet that the Indian Air Force (IAF) is soon to have in its inventory.
A G-suit is an anti-gravity garment worn by fighter pilots to endure high levels of acceleration force (gravity). The suit inflates and prevents blood from pooling in feet and causing loss of body consciousness.
"This is a proud moment for an Indian to have flown the world's most advanced fighter aircraft. I look forward to an opportunity to make these aircraft under 'Make in India' initiative and serve our nation, the Air Force and the Navy," Ambani said in a statement.
Ambani, also known as the "Marathon Man" for his ability and fondness for long-distance running, underwent a pre-flight briefing on the emergency systems, how to operate the Heads-Up display and the ejected/egress procedures before the flight.
The Mumbai-based Reliance Group has set up a joint venture (Reliance Defence Ltd) with the Dassault Aviation of France to meet the 50 per cent offset obligations which are part the Rafale deal India has signed. The IAF has ordered 36 Rafales for induction into its frontline fleet at a value of euro 7.87 billion (Rs 55,689 crore/$8.34 billion).
The twin-engine medium multirole combat aircraft Rafale, which in French means 'burst of fire', is equipped with a range of weapons, including latest missiles, which will give the IAF an edge over arch rival Pakistan.
India and France signed the multi-billion-euro deal in New Delhi on September 23, 2016, after the IAF opted for it over the Eurofighter's Typhoon that were shortlisted to replace the ageing Russian-made MiG-21 fighters of the '60s and '70s.
The canard delta wing metal bird will be a strategic force in the IAF as it has the Beyond Visual Range Meteor air-to-air missile with over 150km range.