Advertisement

Industrialist Anil Ambani is all set to take to the skies on Wednesday for a sortie in the French Rafale fighter at the Yelahanka IAF base, venue of Aero India 2017….reports Asian Lite News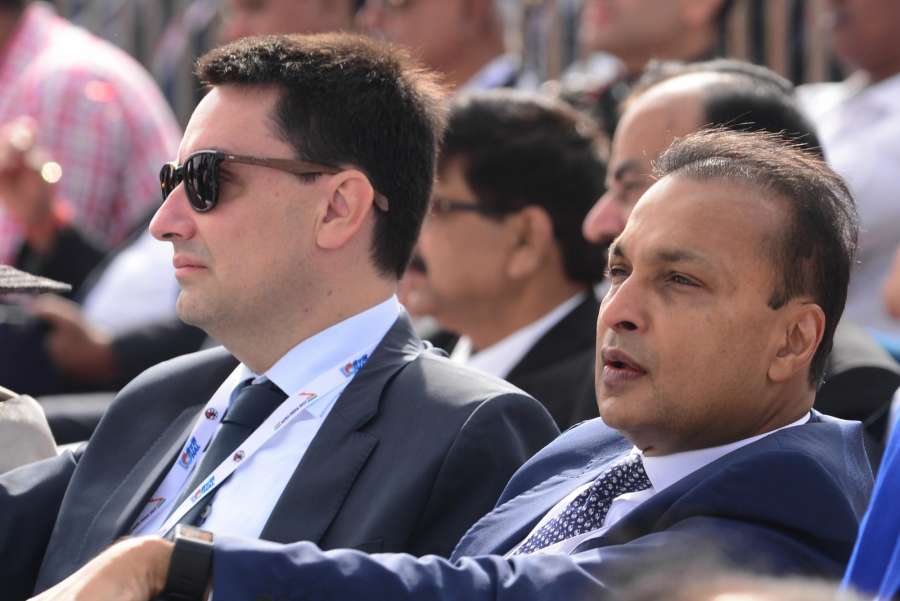 Ambani, also known as the Marathon Man for his distance-running abilities, will be kitted in flying overalls, G suit, Armée de l'Air jacket torso harness, flying boots and helmet with oxygen mask, a statement said.
He is also slated to undergo a pre-flight briefing on the emergency systems, how to operate the Heads-Up display and also the eject/egress procedures.
Reliance Defence has set up a joint venture with Dassault Aviation, manufacturers of the Rafale aircraft, for executing the offset obligations as a part of the 36 Rafale aircraft the Indian Air Force (IAF) is purchasing for 7.87 billion euros.
The sortie profile comprises takeoff acceleration from 200-500 knots in full afterburner to 5,000 ft and, thereafter, climbing to 16,000 ft to give Ambani a first-hand feel of the aircraft's advanced digital fly-by-wire (FBW) flight control system.
"The Rafale FBW is safe and easy to control and a highly agile aircraft. The aircraft is designed to take on any role (air, ground, reconnaissance and strike), but still have the flexibility to rapidly switch roles effectively once a sortie is under way if
operational requirements change," the statement said.
Once within the allocated flying sector, there will be assisted manoeuvres at 20,000 feet comprising medium to steep turns, climb with engaged reheat at about 9G before getting into deep-dive and level-out at around 15000 ft for a rejoin and landing back at Yelahanka base.
"Anil Ambani, a regular marathoner, with a strict fitness regime, will add another first to his many more with this sortie," the statement said.