Advertisement

Punjab could be on the verge of turning over a new leaf in its political history on Saturday when counting of votes cast for 117 assembly seats takes place. The counting day, this time, is different from such earlier occasions as the state witnessed triangular contests for the first time….reports Asian Lite News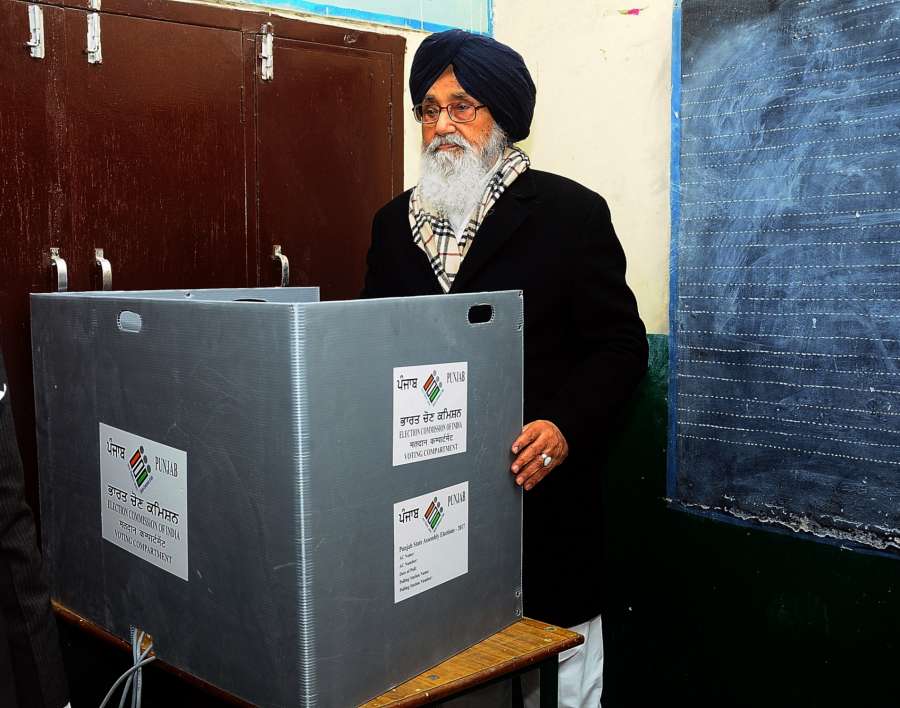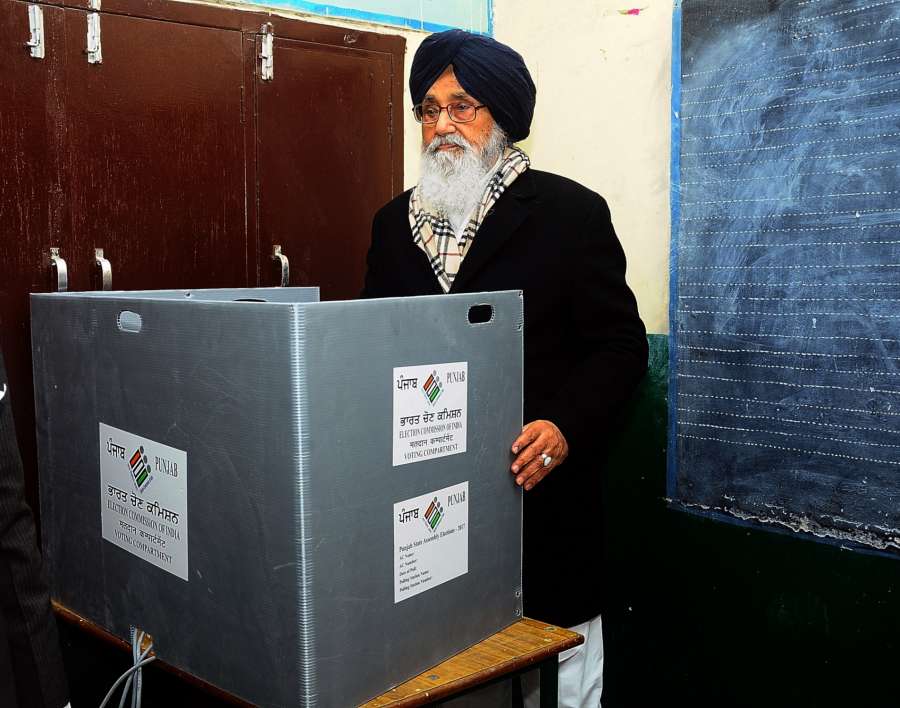 While the Aam Aadmi Party (AAP), the latest entrant in Punjab's political scene, the Congress and the ruling Shiromani Akali Dal-Bharatiya Janata Party (SAD-BJP) alliance are all claiming victory for their respective parties, the anxiety factor for candidates is higher than usual this time.
For all three parties the biggest fear is that the assembly election results will throw up a hung house, as the prospects of any of these parties allying with the others are remote, as of today.
"It is a different feeling this time as all seats witnessed triangular contests. While the Akali-BJP and Congress vote-banks are known, the inroads or dent made by the AAP will be known only on March 11," a senior Congress legislator, looking forward to his fifth victory, said.
While the "satta" (betting) market has given a clear majority to the AAP, the Congress and the SAD-BJP have not given up hope.
Some poll surveys and intelligence inputs have put the Congress, led by former Chief Minister Amarinder Singh, ahead of the AAP and the Akali Dal-BJP combine.
"From all the available information, the Congress is definitely forming the next government in Punjab. We should get around 65 seats," Amarinder Singh said.
But Akali Dal president and Punjab Deputy Chief Minister Sukhbir Singh Badal is upbeat about the alliance returning to power for a third consecutive term.
"Everyone will be proven wrong on March 11 and we will win comfortably. The surveys will fall flat," Badal said in Ludhiana.
Of the 117 assembly seats, the fate of the next government will be decided in the agricultural Malwa belt, the region south of the river Sutlej, which alone accounts for 69 seats.
The Malwa belt has been a stronghold of the Akali Dal but it lost ground to the Congress in this area in the 2012 assembly polls.
It is in this very belt that the AAP has made deep inroads and is expecting its biggest numbers in the assembly. It was in the Malwa belt that the AAP won four Lok Sabha seats in the 2014 parliamentary elections, even though no one was ready to give it an outside chance.
AAP national convener and Delhi Chief Minister Arvind Kejriwal has been enthusiastic about the "overwhelming support" by the people in Punjab.
"The AAP will create a history by scoring a record number of seats in the assembly elections. The people of Punjab deserve all the credit for being part of a revolution for building a new Punjab and against family rule," Kejriwal said recently, following the February 4 voting in the state.