Advertisement

As nation gripped by a debate on nationalism and the march of Hindutva, a video has emerged showing Narendra Modi defending the secular fabric of the country…writes Manjusha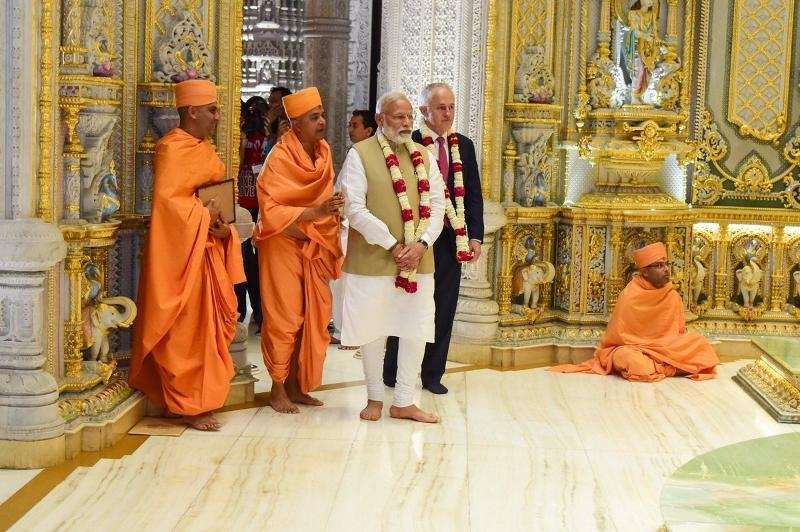 As eminent jurist Fali Nariman fearing the creation of Hindu Rashtra, an old video of Narendra Modi has emerged showing the then Gujarat chief minister defending the secular fabric of India.
But Mr Nariman said the people are undermining the ethos of the Constitution. He is looking for a reaction from Mr Modi on the issue of appointing a Hindu priest as chief minister of Uttar Pradesh. He said the move is the beginning of the creation of Hindu state. But the ruling party is not open about it.
He also criticised the media and the electorate of 'hypocritical on the issue'.
Mr Nariman was the senior advocate to the Supreme Court of India since 1971 and has remained the President of the Bar Association of India since 1991. He is one of India's most distinguished constitutional lawyers and he has argued several leading cases.
"India is not only for Hindus but also for all religions," Modi said repeatedly during a debate during Hindustan Times Leadership Conclave. Modi, as Gujarat chief minister, answering the question raised by veteran journalist Madhu Trehan (now with News Laundry) in a debate.
Modi's friend turned foe Rajdeep Sardesai was the moderator. Modi explained his point with the Parsi assimilation in Gujarat.
Madhu sought an explanation from Modi about whether he can imagine India with Hindus only and the Muslims do not have any right to live here.
Modi said that according to Hindu belief there is only one God.
Modi also added about some historical events on the migration of others to India. He stated that Hindus have respect to all other religions and will accept diversity among the united India.