Advertisement

Women and child desks, counselling for youth turning to crime, online filing of FIRs, upgraded infrastructure and more patrol vehicles — Assam police are aiming for a makeover and a people-friendly outreach as part of its project Moitryee….writes Rupesh Dutta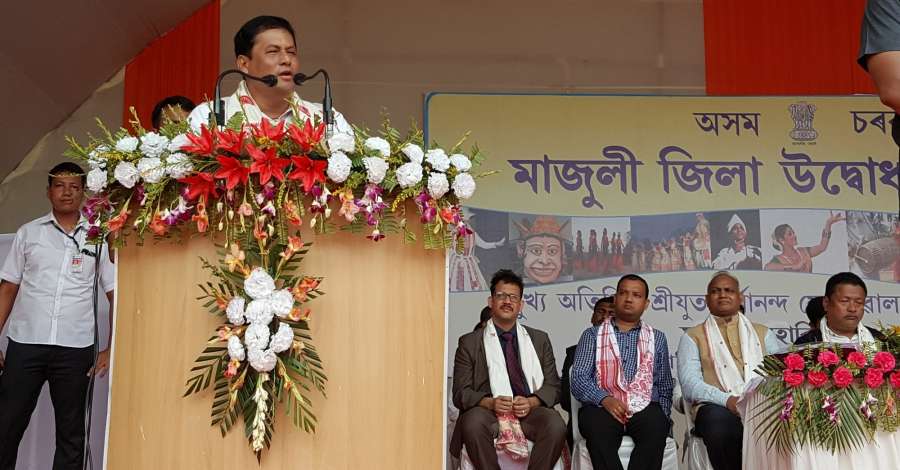 According to officials, 51 police stations across the northeastern state would be upgraded with modern buildings and facilities. Soft skill training centres would be set up to equip police to deal with distressed complainants and others who visit police stations to get their concerns addressed.
"There has been a behavioral gap between the police and civilians, which leads to unnecessary complications. Under the modernisation project, in the coming five years we will see a complete makeover of 51 police stations. This will be a boon for the general public and help in tackling lots of problems," Mukesh Sahay, Director General of Assam Police, said.
The police stations would also have facilities for counselling teens who turn to crime or youths who commit theft or other crimes for the first time. A woman and child desk to specifically deal with complaints regarding women and children, and a reception area to guide visitors are among the other new facilities that the police stations would boast of.
Project Moitryee is aimed to do away with any infrastructure and behavioral shortcomings in the police department while dealing with civilians.
Sahay, a 1984 batch IPS officer, said the names of districts where police stations would be modernised have already been finalised. New building designs are being finalised, he said adding that once ready, Assam Police would be one of the best in terms of infrastructure.
Some of the highly sensitive districts have found place in the first list such as Charaideo, Tinsukia, Udalguri, Baksa, Sonitpur and Biswanath. In the selected districts, more than one police station would be modernised. The police stations would be equipped with proper internet connectivity, which would help in online filing of FIRs.
As per latest records of the state home department, the number of cyber crime cases in Assam, registered under the provisions of Information and Technology Act, 2000, jumped from 154 in 2013 to 379 in 2014, registering an increase of 146.1 per cent.
The last one year has also seen a spurt in cases of militant attacks and other crimes, including recruitment of tribal youth in Assam by militant groups.
According to Assam Police, project Moitryee has received fund approval of Rs 91.53 crore. Of this, Rs 20 crore has been sanctioned for the first phase of modernisation.
L.R. Bishnoi, Additional Director General (Administration), Assam Police, said that before beginning work on the project a final meeting of the general body, headed by the Chief Minister, will be held.
"During the meeting a final decision on the designs and other facilities will be taken," said Bishnoi, who earlier served as Inspector General in the highly sensitive Bodo Territorial Area Districts (BTAD).
As part of the modernisation, Assam Police are planning to procure new vehicles for patrolling and other counter insurgency purposes, Bishnoi said.
"We are also procuring new vehicles for patrolling and other purposes," said Bishnoi, adding that the modernisation would also help change the negative perception among people about the police department.
Under the project, three police stations will be modernised in Majuli, assembly constituency of Chief Minister Sarbananda Sonowal. Other districts which will get investment equivalent to the CM's constituency are Guwahati, Golaghat and Cachar.