Advertisement

With the Punjab assembly polls turning into a three-horse race for the first time, Chief Minister Parkash Singh Badal and his son and deputy, Sukhbir Singh Badal, face the most serious electoral challenge of their careers….writes Jaideep Sarin in his column 'News Analysis'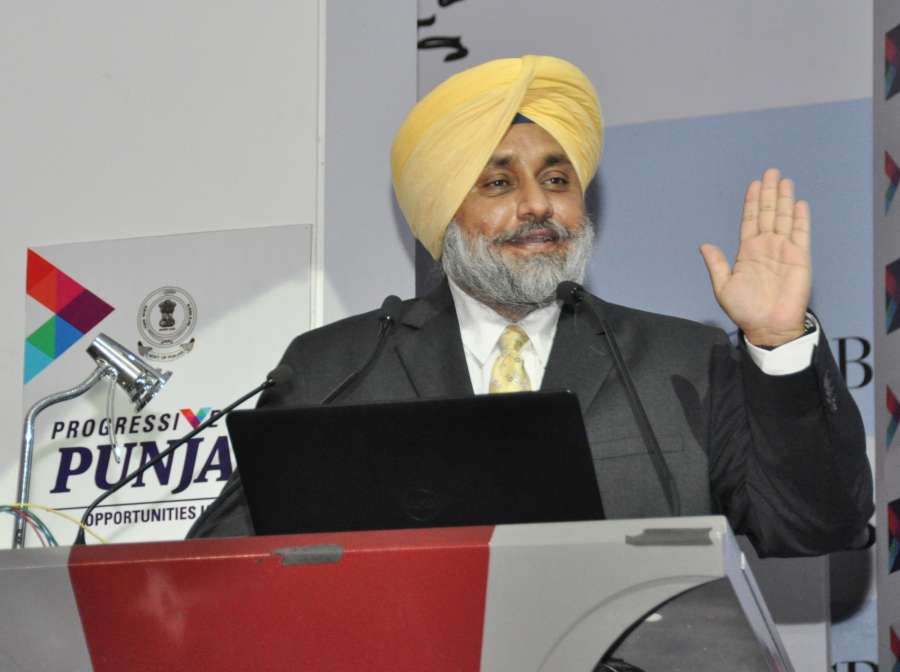 Unlike on earlier occasions, when the contest was a straight fight between the Shiromani Akali Dal-Bharatiya Janata Party (SAD-BJP) combine and the Congress, the emergence of the Aam Aadmi Party (AAP) on Punjab's political scene has spiced up the poll scenario, with three-cornered contests on most seats.
And to make things tough for the ruling Akali Dal, the Congress and the AAP have fielded strong candidates against the Badals.
Thus, for the first time in Punjab's political history, the February 4 assembly election will witness the biggest political fight for the Lambi assembly seat — hitherto the elder Badal's pocket borough — with Punjab Congress president Amarinder Singh, a former Chief Minister (2002-2007), throwing down the gauntlet. Badal, 89, has been representing the seat since 1997.
"I am contesting from Lambi as I want to teach a lesson to those who have looted and ruined Punjab. I will make a man out of him (Badal)," said Amarinder Singh, who turns 75 in March and has announced that this is the last election of his political life.
However, playing it safe, Amarinder Singh is also contesting his home seat of Patiala-Urban.
The Akali Dal has tried to spice up the contest for this seat by fielding Gen J.J. Singh, the first Sikh chief of the Indian Army and former Governor of Arunachal Pradesh.
It was the AAP which first upped the ante on the Lambi seat by fielding Delhi lawmaker Jarnail Singh, who came into the limelight for throwing a shoe at the then Union Home Minister, P. Chidambaram, in Delhi in 2009, to take on Badal senior.
Lambi falls in the Malout subdivision of Muktsar district of southwest Punjab. It is part of the Bathinda parliamentary constituency which is represented in the Lok Sabha by Union Food Processing Minister Harsimrat Badal (Sukhbir Badal's wife and the Chief Minister's daughter-in-law). Badal village, where the Chief Minister hails from, is part of this constituency.
The AAP has made the election for the Jalalabad assembly seat, held by Sukhbir Badal, interesting this time by fielding sitting Lok Sabha MP from Sangrur, comedian-turned-politician Bhagwant Mann.
The Congress has stirred the pot further by fielding Ludhiana MP Ravneet Singh Bittu for the seat.
However, both Mann and Bittu are playing it safe as both will continue to remain MPs even if they lose against Sukhbir Badal.
"I welcome them (to Jalalabad). They will lose their security deposits. Let them have some fun by roaming around here," said Badal junior, who is upbeat about his and the Akali Dal's prospects.
At both Lambi and Jalalabad, the attempt by the Congress and AAP is to corner the Badals on their home turf, bog them down in their constituencies and curtail their campaigning elsewhere.