Advertisement

Music maestro Bhupen Hazarika was known as the "Bard of the Brahmaputra" — the river was his muse and inspired him to write around 100 songs, many in its praise.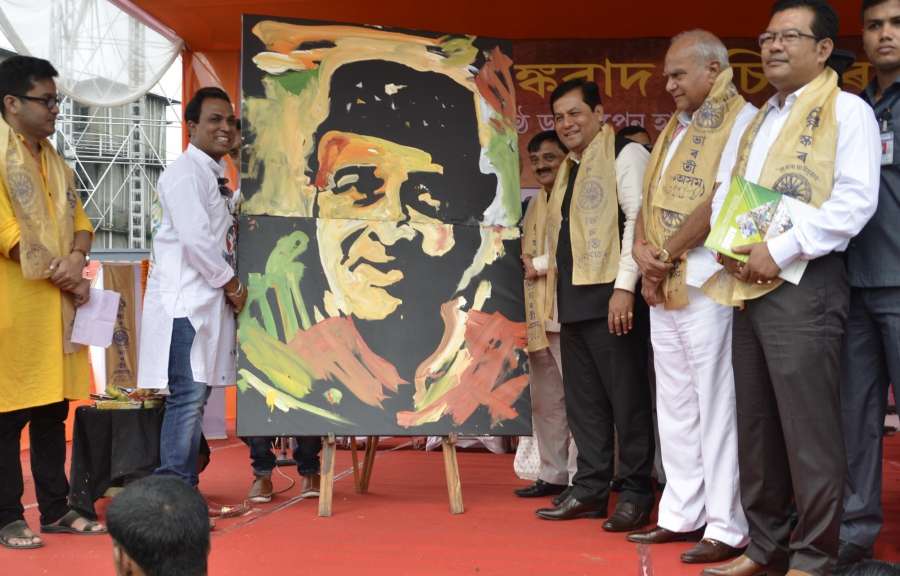 And on Friday, Prime Minister Narendra Modi paid tribute to the literary genius by naming India's longest river bridge on the Brahmaputra after Hazarika, who passed away in 2011.
"Our government has decided to name the bridge after a son of the soil, who is the son of Brahmaputra, a worshipper of the Brahmaputra. He is late Bhupen Hazarika," Modi said after opening the 9.15-km long Dhola-Sadiya bridge in Assam.
The legendary musician, poet and singer was born in Sadiya, near Tezpur in north Assam. His ballads in praise of the mighty river define the sentimental relationship he had with the Brahmaputra.
Hazarika, who remained rooted to his land and its culture, was in awe of the mightiness of the river which he would often say was the main inspiration not just for him but for everyone living by it.
"Life, culture, economy, and the happiness and sorrow of the people in Assam are inseparable from the river," he once said.
"The great river Brahmaputra; a pilgrimage of harmony; flowing across ages as a message of assimilation — Hundreds came, caught on the storm of river Podda, and the banks of the Brahmaputra welcomed them as guests… The mighty Brahmaputra is the confluence of many peoples," he once sang in praises of the river in one of his most popular Assamese songs.
In another poem "Burha Luit tumi" (which was later sung in Hindi as 'O, Ganga behti ho kyon'), Hazarika appeared exasperated over the river's indifference to the sufferings of the people in Assam.