Advertisement

The West Bengal government has called for the deployment of army after the month long Gorkha protests turned into an extended violence….reports Asian Lite News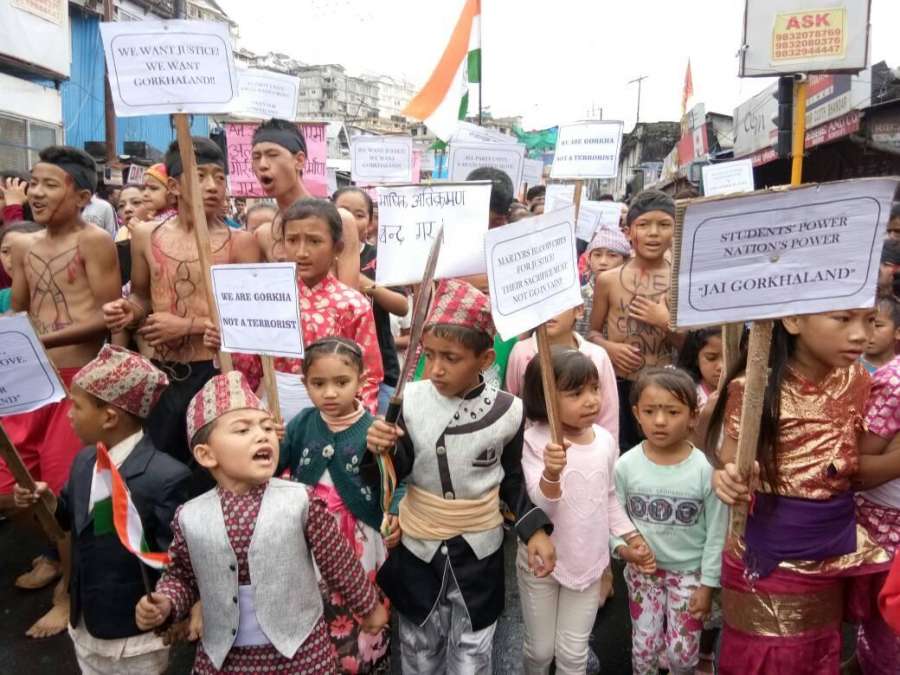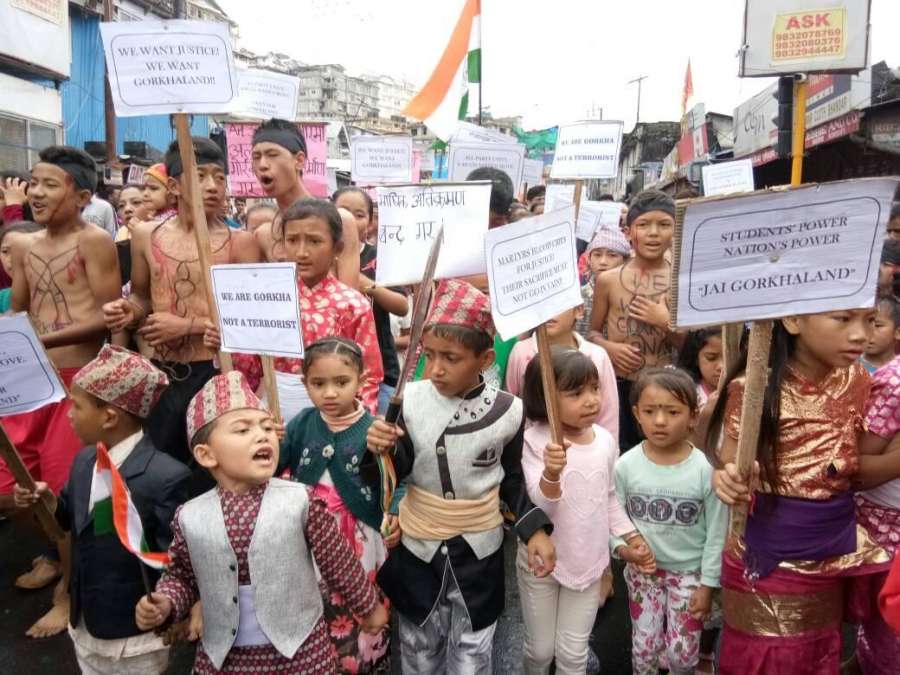 The army was deployed in north West Bengal's hills after three persons died and a policeman sustained injuries in a sudden escalation of violence with pro-Gorkhaland activists engaging in widespread arson and vandalism targeting a railway station, police outposts and government offices.
"Three persons have died, one on Friday night, two on Saturday," said a Darjeeling district official.
As the situation continued to deteriorate through the day, the government decided to call in the army – the second time in exactly a month after Darjeeling turned restive.
"Two army columns have been deployed – one in Darjeeling, one in Sonada, where one railway station was set afire," a Defence Ministry spokesman said in Kolkata.. One army column comprises 43 personnel.
Chief Minister Mamata Banerjee appealed for peace and said she was open to holding a dialogue with protestors in the next 10-15 days if they eschewed violence and Union Home Minister Rajnath Singh if he so desired.
The situation in Darjeeling district, already on the boil for a month after the principal hill party Gorkha Janmukti Morcha renewed the movement for a Gorkhaland state, deteriorated abruptly over allegations that 30-year-old Tasi Bhutia died in police firing during a disturbance at Sonada on Friday night.
Police denied it was to blame.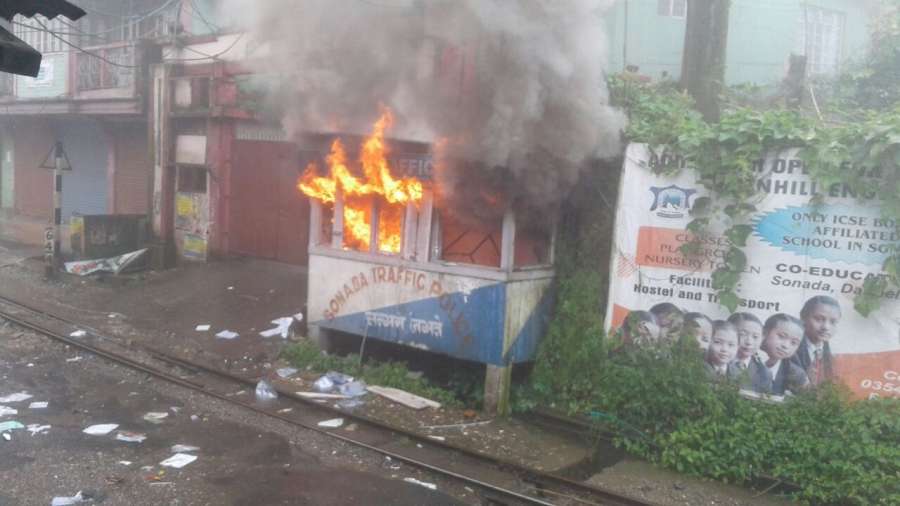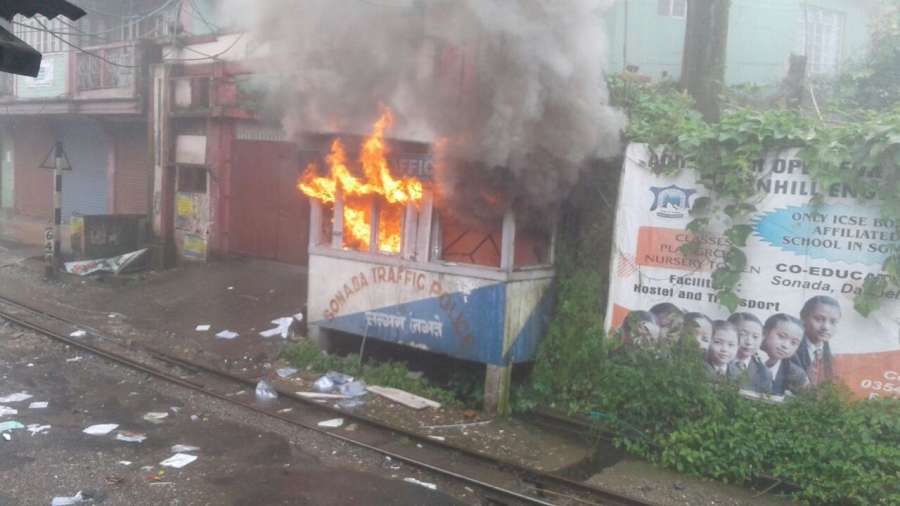 Claiming that Bhutia was its active member, the pro-Gorkhaland Gorkha National Liberation Front (GNLF) leader Neeraj Zimba said: "An innocent Gorkhaland supporter has been shot dead… We are deeply hurt and shaken to the core."
The GJM claimed that Bhutia was its supporter.
"Yet another person has died in the hills," GJM Assistant General Secretary Binay Tamang said, as the indefinite shutdown to press for Gorkhaland entered the 24th day on Saturday.
A police complaint lodged at Sonada police outpost by the victim's family alleged that Bhutia was shot by police while he was on his way to buy medicines.
Backing police, state Tourism Minister Gautam Deb said: "The allegation that Bhutia died in police firing is completely false."
But a district official said the police had to fire in self-defence after Bhutia attacked with a 'khukri'.
The incident triggered a fresh flare up on Saturday as GJM and GNLF activists torched the Sonada railway station and a traffic police booth and attacked the Sonada police outpost. One policeman was injured.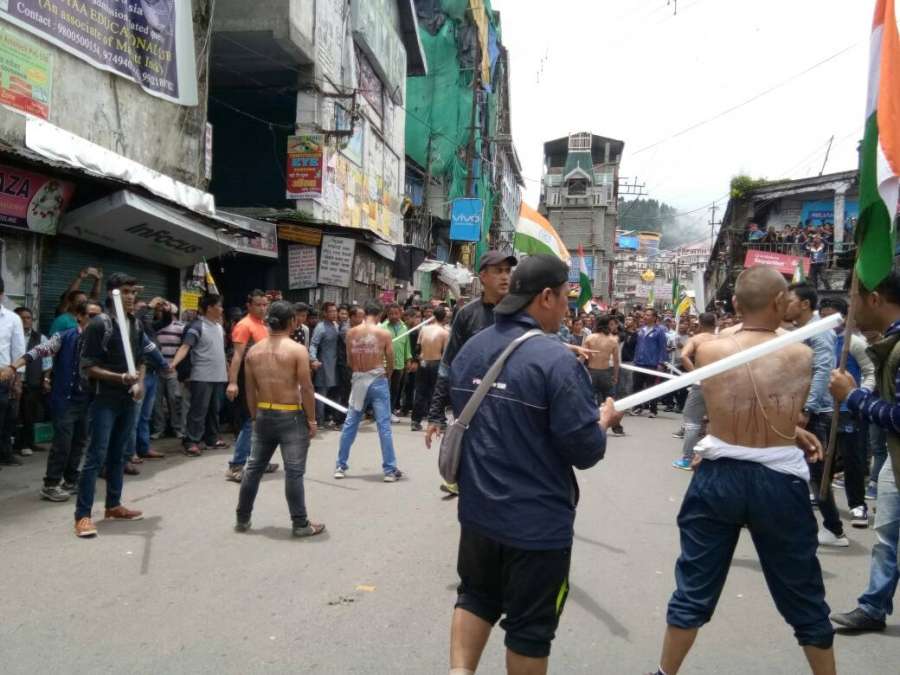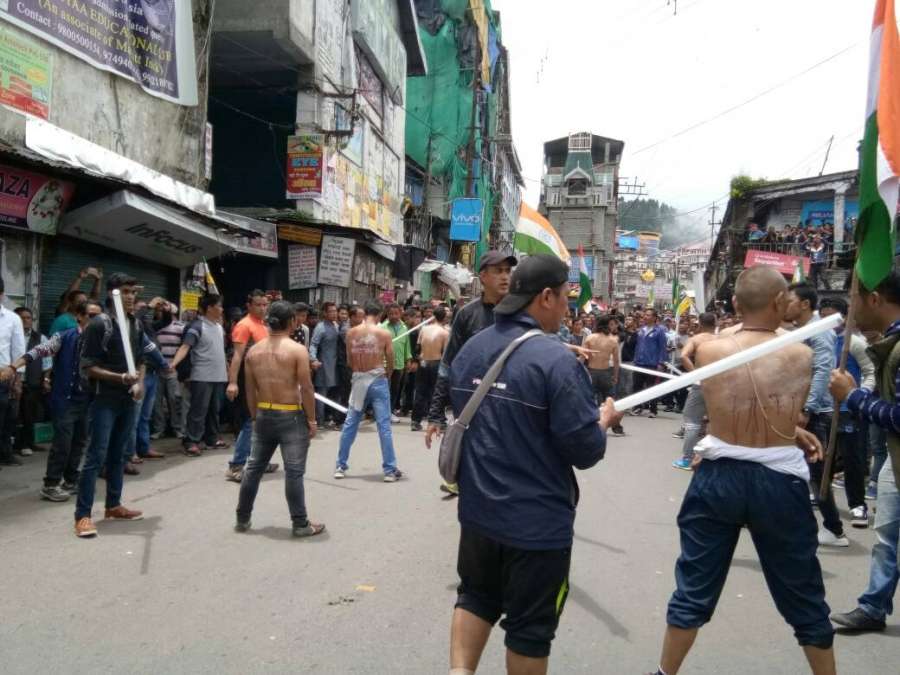 Protest demonstrations and blockades were on at several places and the offices of the Deputy Superintendent of Police, Town and the Food and Supply Department were vandalised in Darjeeling.
As the day wore on, the situation worsened, as agitators set afire the Neora Range office quarter and two vehicles at Gorubathan in Kalimpong district, and a police check post near Thurbo Tea Factory, Mirik in Darjeeling district. Police blamed the GJM, but the latter denied.
GJM sources alleged that one of their supporters died in police firing near the Darjeeling motor stand. Another death was also reported from the town during the violence.
Meanwhile, the Central Committee of Dooars GJM deceided to go on hunger strike from Wednesday.
The Chief Minister, who met the media at the state secretariat Nabanna, blamed "foreign forces" close to the BJP for playing a part in the recent flare-up in the hills.
She accused the central government of "non-cooperation", and claimed the crisis could have been averted through timely deployment of central forces.
Asked whether she wanted to talk to Rajnath Singh, Banerjee responded: "I have talked to him six times. If he wants to talk, we have no problem in discussing."
Holding out a proposal for dialogue, she urged the pro-Gorkhaland agitators not to take the law in their own hands.
"Allow the government to supply food and serve minimum services to the people of Darjeeling and eschew violence. This is my appeal. If you agree to my appeal, we can have a meeting within 10-15 days," she said.
Countering Banerjee, Union Minister Piyush Goyal accused the state government of returning forces sent by the Centre.
"We condemn Mamata Banerjee's politics… Home Minister Rajnath Singh called her (Banerjee) twice and asked her to normalise the situation in Darjeeling. We were sending forces, but Mamata Banerjee's Principal Secretary stopped them (forces)," Goyal told a press conference in New Delhi.
Home Ministry sources in Delhi said that West Bengal sent back four companies of the Border Security Force (BSF) and four companies of additional paramilitary forces.