Advertisement

Sources in the Congress said that a pre-poll alliance in Uttar Pradesh may take shape on the lines of the grand alliance in Bihar, with UP Chief Minister Akhilesh Yadav-led SP, Congress and the RLD as its constituents….reports Asian Lite News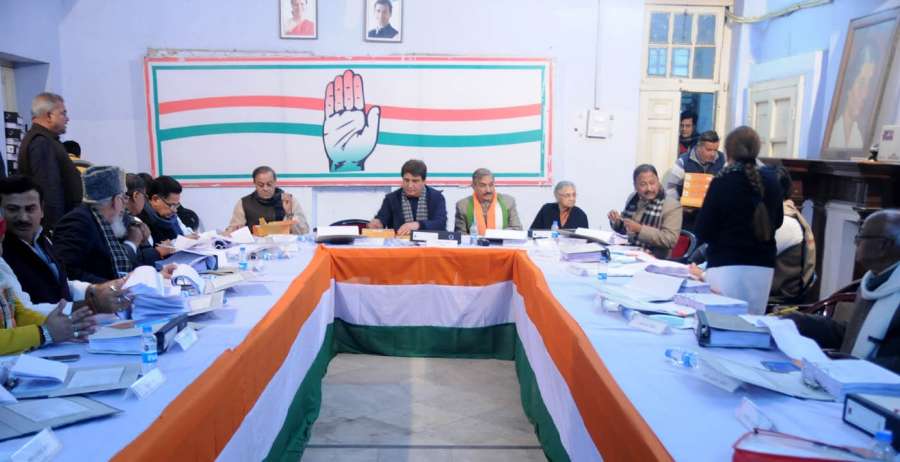 "Talks are going on to have a Bihar-style grand alliance in Uttar Pradesh. The Congress and Rashtriya Lok Dal (RLD) combine may get at least 120-125 seats, while the rest of the seats will go to the Akhilesh-led Samajawadi Party (SP)," a Congress source told IANS.
Another Congress leader confirmed that talks were taking place to have a tripartite alliance in Uttar Pradesh which will elect a new 403-member state assembly in seven-phased elections between February 11 and March 8.
The Congress had on Friday said that it does not rule out the possibility of a pre-poll alliance with the Akhilesh-led faction of Samajwadi Party (SP) in Uttar Pradesh ahead of the state assembly elections.
"We are not ruling out anything. We are neither saying yes nor saying no," Congress spokesperson Abhishek Manu Singhvi had said.
"As far as alliances and adjustments are concerned, we understand and know that this is a highly evolving, rapidly transforming minute-to-minute situation. Therefore, in these circumstances, I am neither agreeing nor disagreeing with any of the speculations," he had elaborated.
The Election Commission had on Friday reserved its order on the demand for 'cycle' symbol by the two warring factions of the Samajwadi Party — led by Akhilesh and his father Mulayam Singh, respectively — and is expected to announce its decision on Monday.
It is believed that the announcement of alliance will take place only after the EC verdict on Monday.
According to sources in the Congress, the alliance talks are "happening" but have temporarily stalled due to the internal conflict in the Samajwadi Party.
Mulayam Singh Yadav has not been supportive of the idea of an alliance with any party.
Former Delhi Chief Minister Sheila Dikshit had earlier said that she favours a pre-poll alliance with the Samajwadi Party led by Akhilesh Yadav, and that she is ready to step aside as the Congress chief ministerial candidate for Uttar Pradesh.
Congress poll strategist Prashant Kishor has also met both Akhilesh Yadav and Mulayam Singh Yadav, adding to speculations about the alliance.
Akhilesh had said that an alliance with the Congress in UP could fetch them together more than 300 of the state's 403 seats.
Uttar Pradesh — the country's most populous and politically significant state — will elect a new 403-seat state assembly in seven phases: February 11 (73 seats), February 15 (67 seats), February 19 (69 seats), February 23 (53 seats), February 27 (52 seats), March 4 (49 seats) and March 8 (40 seats).