Advertisement

Faced with a tough multi-cornered poll challenge in Goa for the February 4 assembly elections, the BJP is banking on the popularity of Prime Minister Narendra Modi and former Chief Minister and Defence Minister Manohar Parrikar to give it the winning edge….writes Brajendra Nath Singh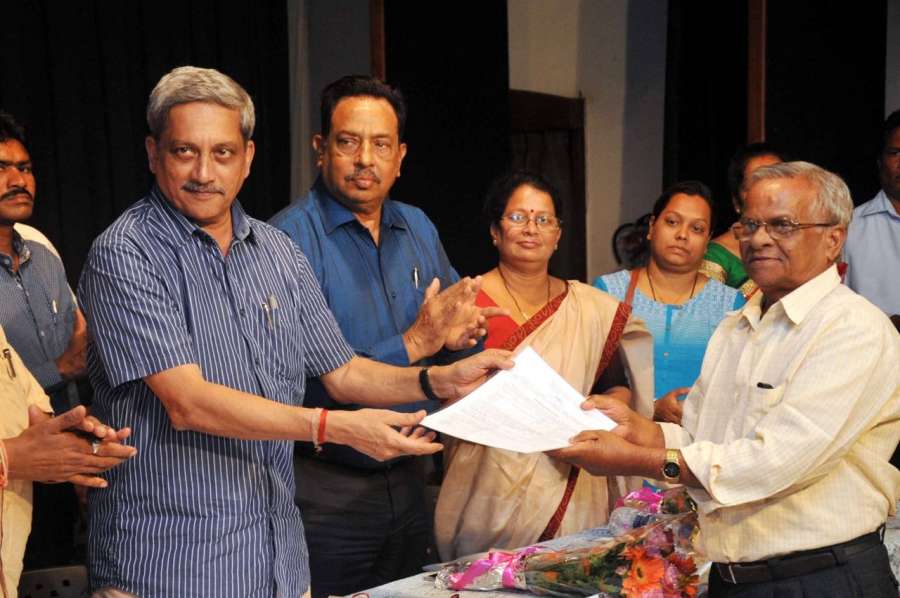 Informed sources said that though Laxmikant Parsekar is heading the BJP government in the state, the party is unsure of getting a favourable verdict by projecting him as the party's Chief Ministerial candidate.
Asked at a media briefing on Thursday whether Parsekar would be the party's Chief Ministerial candidate, party leader J.P. Nadda did not give a categorical answer.
"This (choice of CM) is for the BJP's parliamentary board to decide," he said.
The Bharatiya Janata Party (BJP) on Thursday announced its first list of candidates for Goa. Parsekar will contest from his traditional seat of Mandrem.
Informed party sources said that Parrikar continued to be the most popular face of the party in the coastal state. They said the party's Central Election Committee, which met on Wednesday, discussed the issue of Parrikar being projected Chief Ministerial candidate and subsequently broached the matter with him. But Parrikar is learnt to have declined.
According to the sources, Parrikar has assured the leadership that he would contribute in all possible ways for the party's success in the state.
Parrikar is also learnt to not have been keen on making another sudden shift — this time back to state politics — after having been made the Defence Minister in 2014. At that time, he was known to have expressed his desire to continue as Goa Chief Minister.
Parrikar is known to have an appeal across all sections in Goa and is credited with the party's success in the last assembly polls. He has emerged as the most popular face of the party in the state in surveys done by the BJP.
Parrikar has also been in the limelight after the cross-border surgical strikes carried out by the Indian Army in September last year.
The BJP faces a tough challenge Goa as the Aam Aadmi Party (AAP) has emerged as a force to reckon with and the saffron party's present and erstwhile allies have come together in an alliance. Maharashtrawadi Gomantak Party, Shiv Sena and Goa Suraksha Manch (GSM) have decided to contest the polls together. GSM has been founded by rebel Rashtriya Swayamsevak Sangh leader Subhash Velingkar.
The Congress continues to be a potent force in the state but has not announced its Chief Ministerial candidate so far, while the AAP has announced Elvis Gomes, a former bureaucrat, as its Chief Ministerial candidate.
Modi, who is the BJP's chief campaigner, has a special affinity with Goa. It was in the state that he was declared chief of the party's election campaign committee ahead of the 2014 elections, that paved the way to his becoming the Prime Minister.