Advertisement

BJP formally started negotiations on the President's election as the two senior party leaders met Congress chief Sonia Gandhi and most of the opposition leaders but ended with no result as the ruling party and did not proposed any name, prompting Congress to demand that until and unless BJP proposes a name, there won't be any consesnsus….reports Asian Lite News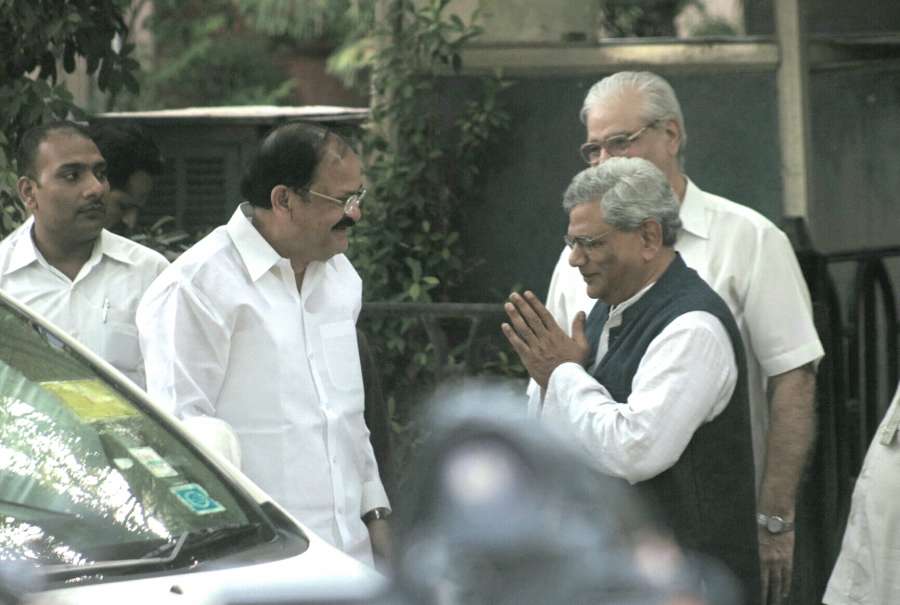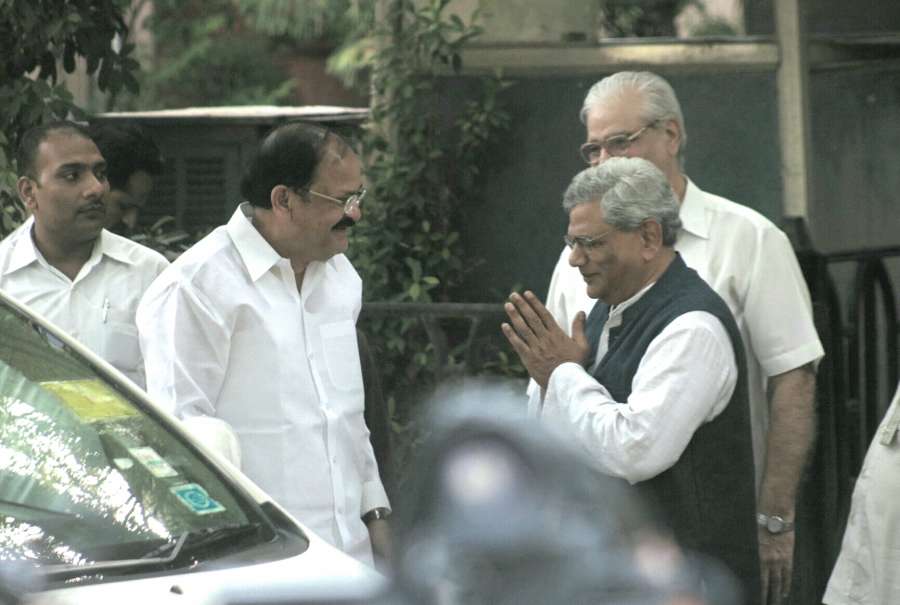 The government and opposition were locked in a battle of who will blink first, as a two-member BJP team began formal consultations on the President's election with Congress and other major opposition parties, who made it clear that a consensus will not be possible without the ruling side giving the name of its candidate.
The government side described the opposition demand for disclosure of the name as "inappropriate".
Senior ministers Rajnath Singh and M. Venkaiah Naidu met Congress President Sonia Gandhi, and later CPI-M leader Sitaram Yechury, but placed no name of its nominee. The exercise was termed as a "PR exercise" by Yechury.
Instead, the BJP team sought from the Congress leadership the name of the opposition candidate for the July 17 election.
Interestingly, the BJP team also met veteran party leaders L.K. Advani and Murli Manohar Joshi, who were once talked about as possible presidential candidates. The two ministers held discussions with Yechury and his party colleagues Prakash Karat and Brinda Karat, CPI leaders S. Sudhakar Reddy and D. Raja, Samajwadi Party leader Mulayam Singh Yadav, BSP leader Satish Chandra Mishra and Nationalist Congress Party leader Praful Patel. They also spoke to NCP chief Sharad Pawar and Bahujan Samaj Party chief Mayawati over phone.
The opposition leaders were told that the government and the BJP would like to finalise the candidate for the presidential poll before Prime Minister Narendra Modi leaves on a three-nation trip on June 24.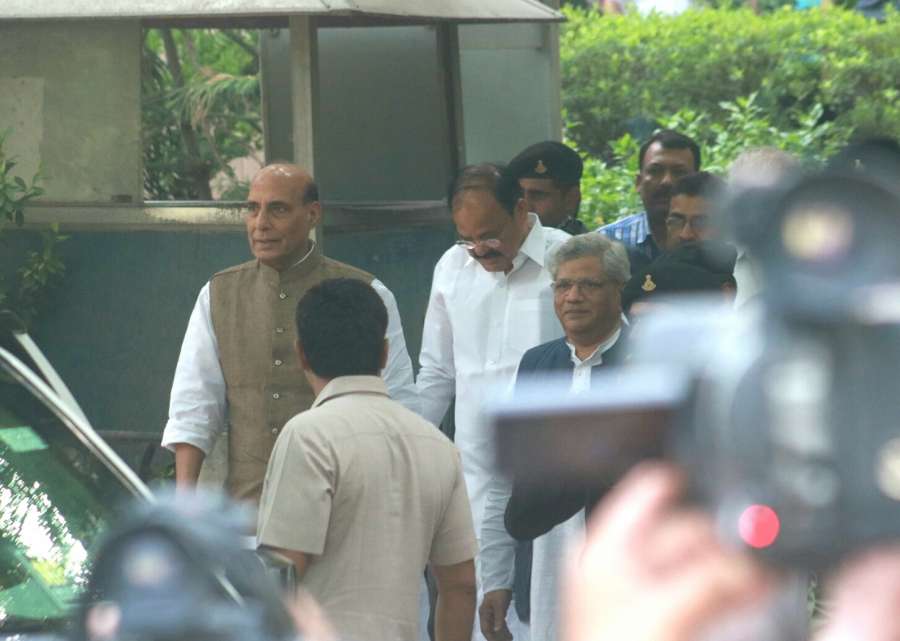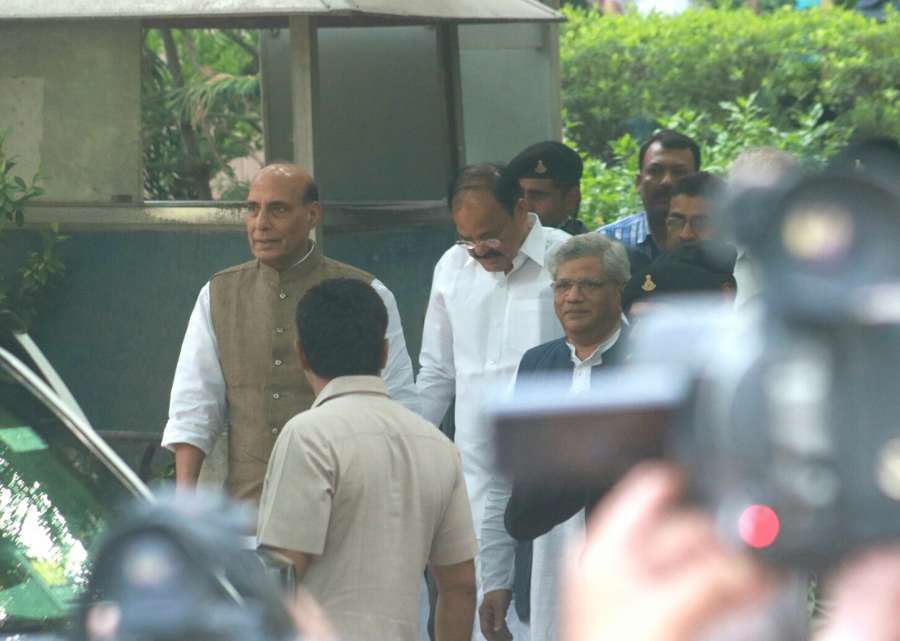 "The BJP leaders did not give any name to Congress President Sonia Gandhi but they wanted us to reveal the name of our candidate. We were expecting them to disclose the name so that we can discuss it in our party and other opposition parties. Since no names were given from the government side and since no names are being given, there is no question of any discussion and cooperation," Ghulam Nabi Azad, who was present at the meeting, told reporters later.
"They should give us the name and then seek cooperation," he said.
Questioned about the purpose of the meeting, Mallikarjun Kharge, who was also present said, "What I can guess is just they are seeking cooperation because they have already got something in their mind. That's why they have not given the name."
According to sources, the Congress leaders indicated to the BJP that the presidential candidate should have secular credentials, one who upholds the Constitution and respects democratic principles.
A joint statement by the opposition parties on May 26 had mentioned that their presidential candidate would be one "who shall steadfastly defend the constitutional values of the Republic".
Singh and Naidu are part of the three-member team constituted by Bharatiya Janata Party President Amit Shah for discussion with political parties for the presidential polls.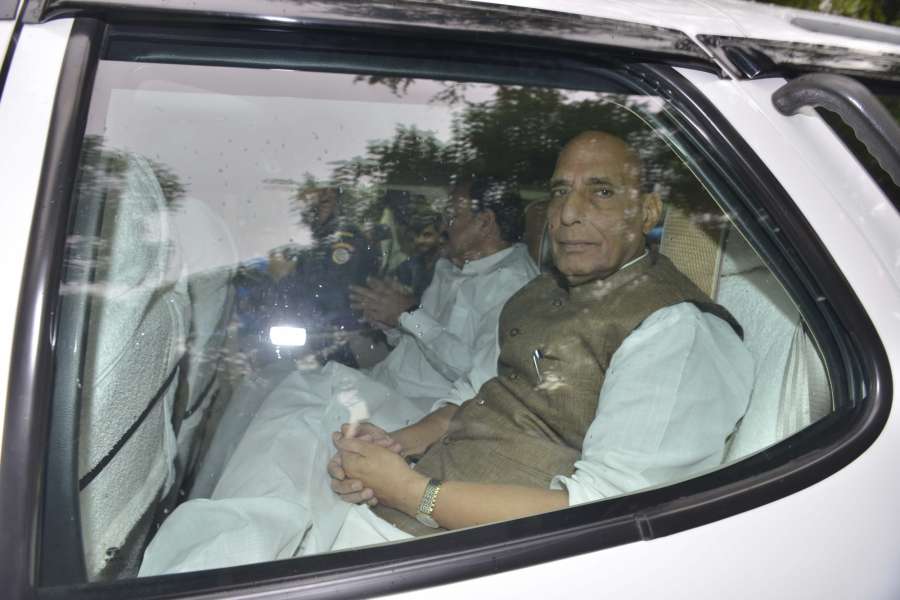 After meeting the two, Yechury virtually echoed the views of the Congress leaders and expressed dismay over the government not suggesting a name.
"We had expected that they would suggest some name which we could have seriously considered. Unfortunately, they did not come forward with any name," Yechury said, terming it a "public relations exercise" by the government.
He made it clear that support can be given to a candidate who has impeccable secular credentials and one who can uphold the Constitution.
"We would have certainly thought about such a person, but they did not suggest any name. So, there is nothing to think about when they did not suggest any name," Yechury said.
The senior communist leader said the government side has assured them they would come up with a name after three-four days and "sought our support".
On speculation doing the rounds that the Left parties want former West Bengal Governor Gopal Krishna Gandhi as the opposition nominee, he said, "They (government) know. The names that we are discussing are in public domain."
However, government sources said disclosing the name of its candidate before consultations with political parties may not be appropriate.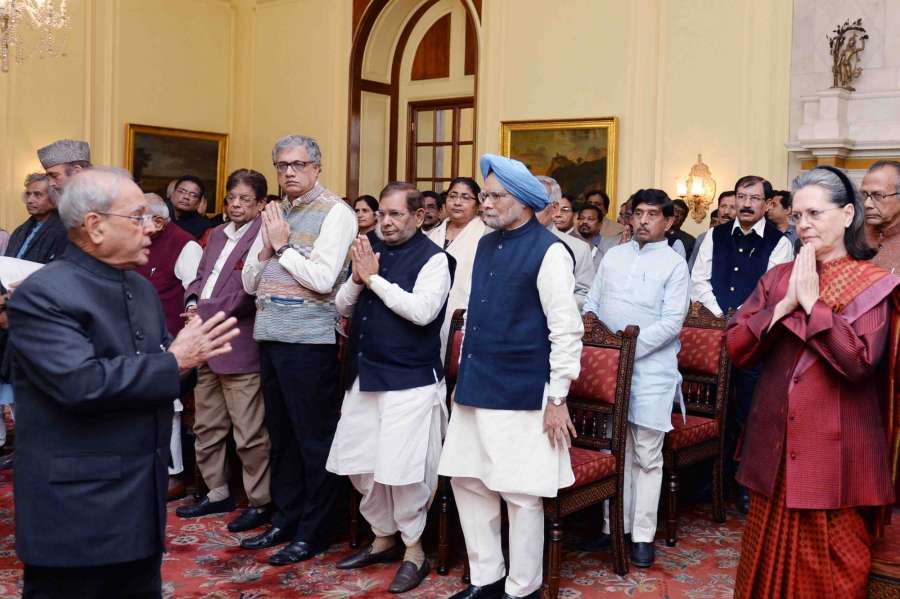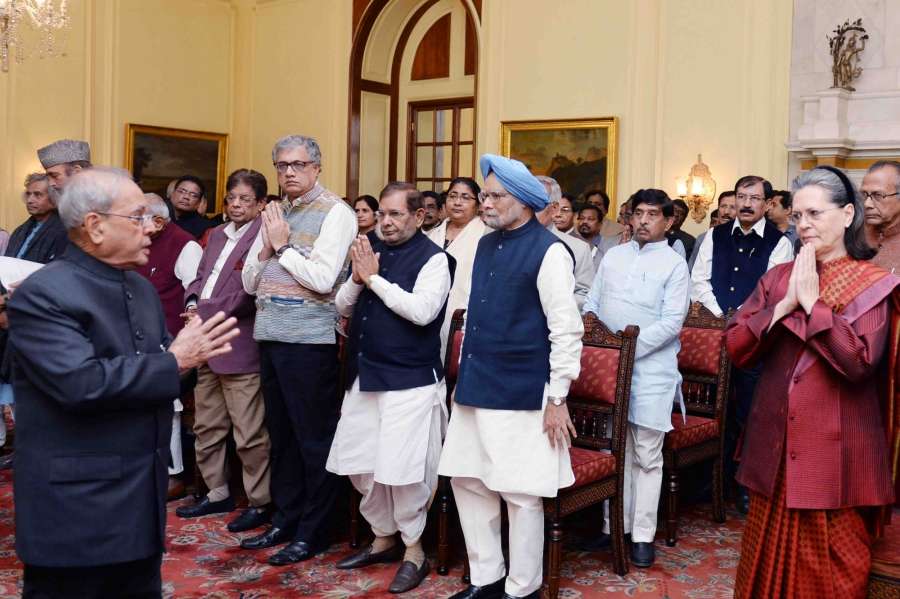 Sources said the government and the BJP are of the view that approaching different parties with one or a panel of names for approval without knowing their views and suggestions may not be appropriate.
They said the two-member BJP team, which met Congress President and other leaders, explained to them that the twin objectives of the consultation process was to have the benefit of views and suggestions of various parties in the matter and to seek their support.
They said that some political parties have already indicated their views in the matter of selection of a candidate.
The two senior leaders suggested to the CPI-M leaders to consider if putting up a candidate for the sake of it was necessary.
Venkaiah Naidu has already spoken with Andhra Pradesh Chief Minister N. Chandrababu Naidu, whose TDP is chief ally of NDA, PMK leader Anbumani Ramadoss and N. Rangaswamy of the All India Congress (NR) and sought their cooperation.
While the Andhra Pradesh Chief Minister has assured Naidu that his party would stand by the decision of the Prime Minister, Pawar told him that he would come to Delhi and discuss the issue.
Venkaiah Naidu also spoke with JD-U leader Shard Yadav, who is in Shillong, and SP leaders Ram Gopal Yadav and Naresh Agarwal.
Meanwhile, BJP ally Shiv Sena floated the name of eminent agriculture scientist M.S. Swaminathan for the top job if its "first choice" RSS Chief Mohan Bhagwat was not acceptable.
In the same breath, Sena President Uddhav Thackeray also said that if the BJP President has a good candidate, his party (Sena) would give it a thought.
He expressed the party's desire to have a "consensus candidate", who would be elected without a contest.
"If we want to make India a 'Hindu Rashtra', then Bhagwat is our first choice, first preference. But if anybody has objections to him, then Swaminathan should be made the President," Thackeray told media persons.
He added that "we are also known as a 'Krishi pradhan desh' and hence it is appropriate that we have a person like Swaminathan" as President.