Advertisement

Amidst the controversy over his being labelled as a "Khalistani sympathiser" by Punjab Chief Minister Amarinder Singh, Canadian Defence Minister Harjit Singh Sajjan arrived in the Sikh holy city of Amritsar….reports Asian Lite News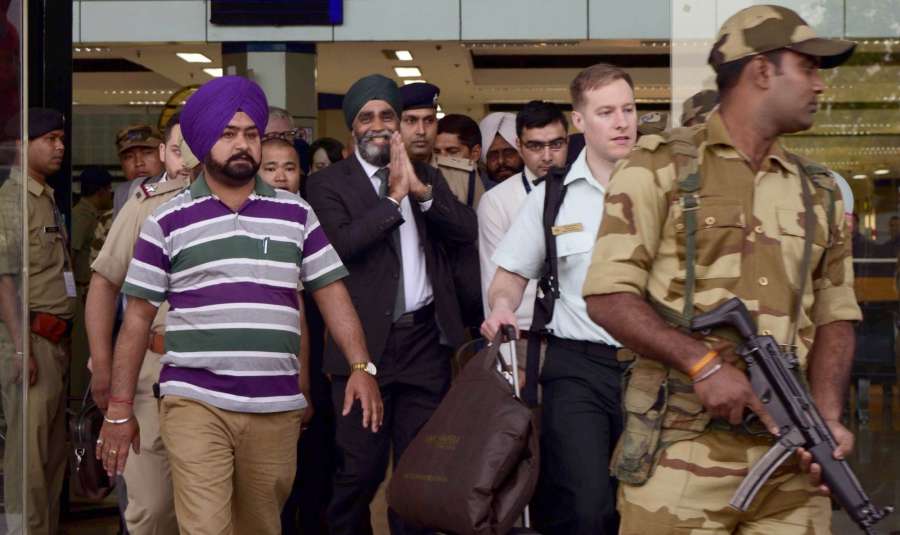 Sajjan arrived at the Sri Guru Ram Das Jee international airport in Amritsar from New Delhi and was received by district administration officers.
Members of some radical groups were present outside the airport terminal with banners to welcome the first Sikh to become the Defence Minister of another country.
Sajjan's family hails from Bambeli village, 15 km from Hoshiarpur. His family had migrated to Canada in mid-1970s, when Sajjan was around five years old.
Sajjan will visit the Golden Temple complex and offer prayers at 'Harmandir Sahib' on Thursday.
He is likely to visit his native village and then arrive in Chandigarh.
Amarinder Singh had stirred a controversy last weekl when he said that he will not meet the visiting Canadian Minister due to his (Sajjan's) links to radical elements linked to the demand for a separate Sikh state, Khalistan.
In New Delhi, Sajjan sought to play down the controversy on Tuesday saying that he did not want the breakup of any country.