Advertisement

Two fishermen were killed in the sea off Kochi in Kerala after a cargo ship flying the Panama flag hit a fishing boat….reports Asian Lite News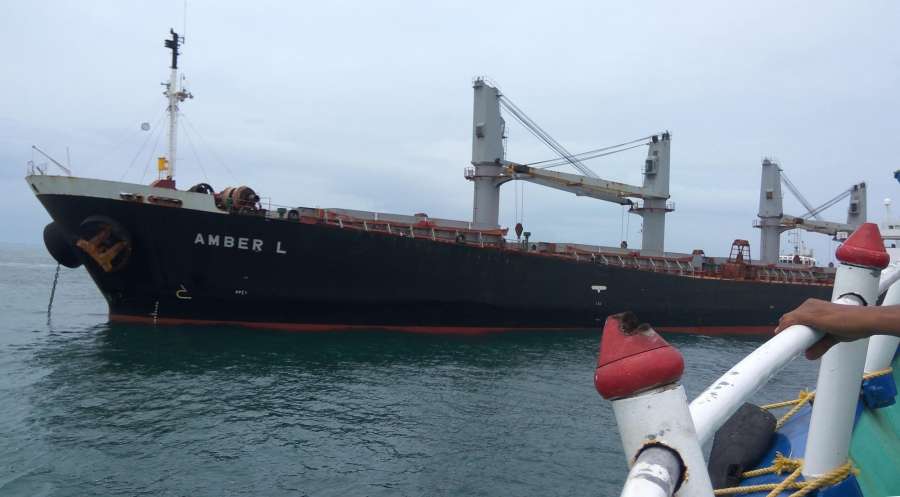 The authorities said that one went missing after the incident and eleven others in the fishing boat were rescued.
One of the dead men was from Tamil Nadu and the other from Assam. The missing fisherman is said to be from Uttar Pradesh. The accident occurred around 2 a.m.
"The incident occurred around 16 nautical miles from the coast. There was no warning. And after hitting the fishing boat, they sailed away without stopping. Another fishing boat came and rescued us," said a fisherman being treated at a hospital here.
Kochi Police Commissioner M.P. Dinesh told reporters that the Kochi Port Trust authorities had detained the ship, Amber.
"The Coast Guard and Navy are working together to bring the ship here. A case of culpable homicide will be registered against the ship crew," said Dinesh.
Officials said the cargo ship was loaded with fertilizers and unless its weight was reduced, it won't be possible to berth it at the port.
Coastal Police chief Tomin J. Thachenkery said the cargo vessel's crime was that even after it hit the fishing boat, it failed to provide any help.
The fishing boat, Carmel Matha, departed from Kochi two days back. It was engaged in fishing with 14 fishermen, mostly from Tamil Nadu and Assam.
The captain of the ship is a Greek national. It has 28 crew members including two Indians who work as security officers.
The police say the ship officials claim they did not even know they had hit the fishing boat.
Chief Minister Pinarayi Vijayan announced Rs 2 lakh each as emergency relief to the families of the dead fishermen.
He also directed the Fisheries department and Coastal Police to provide adequate security to the fishermen in the seas.