Advertisement

It is an act of kindness and gratitude, but veiled in anonymity….writes Jaideep Sarin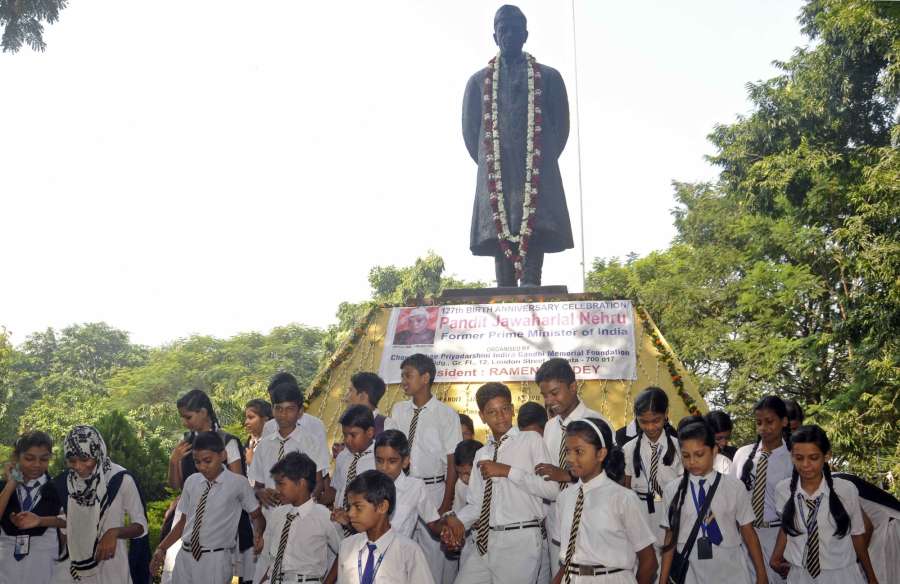 Students of private and government schools and other institutions in Chandigarh have adopted a "Wall of Kindness" campaign that was launched recently in the Union Territory with the efforts of an NGO, Yuvsatta.
"While working on our social projects, we realised that there was a segment of society which needed clothes, books and other things. Also, many people don't know what to do with such used things which are still usable otherwise.
"So, we decided to launch this campaign — 'Wall of Kindness' — with school children in Chandigarh, so that the gap could be bridged," Yuvsatta coordinator Pramod Sharma told IANS.
The "wall" is marked on the outer facade of participating institutions, so that the givers and the takers can easily leave and pick up things. The clothes and things to be given can simply be hung on hangers or nails on the walls from where the needy can take them away.
Started just a couple of months ago, the campaign has already been adopted by hundreds of students in various schools and institutions across Chandigarh. People in some private houses have also shown initiatives on this front at a smaller level.
"The concept originated in Iran some years back. Over the years, it has been done in Pakistan, parts of China and other countries. The unique thing about this concept is that the giver and the receiver remain anonymous to each other. It has an element of kindness from the giver and gratitude from the receiver," Sharma elaborated.
The "Wall of Kindness" has already been started by leading institutions in Chandigarh, like Carmel Convent School, Dev Samaj College of Education, St Joseph School, St Stephen's School, Dev Samaj School and the Government Girls Model Senior Secondary School in Sector 18, which is one of the biggest all-girls' school in the region.
"This unique initiative equally respects the dignity of donor and recipient, as one doesn't know who is giving and who is receiving and your donation reaches the deserving ones," Prof Devi Sirohi, Chairperson, Chandigarh Commission for Protection of Child Rights (CCPCR), said.
Sharma pointed out that they had not expected such a good response to the campaign. "Many schools and institutions are coming forward to join the campaign," he said.
The success of the campaign can be gauged from the fact that government school authorities want to extend it to individual classes.
"We have planned to assign a 'Wall of Kindness Week' for each section of the school, so that throughout the year, the students get involved in this activity to help the needy.
"This will inculcate the spirit of giving and sacrifice among the young minds. This is so very important in today's materialistic world," Raj Bala, Principal of the Government Girls School in Sector 18, said.
Education Department officials in Chandigarh are also encouraging the campaign.
"This is a good campaign. It becomes more significant during the winters, when many economically poor can't afford good woollens to save themselves from the chill," Education Department Deputy Director Chanchal Singh said.
It shows that people want to give and contribute for a better and just world, Sharma added.