Advertisement

India has welcomed a proposal by Secretary-General Antonio Guterres to create a new office headed by an under-secretary-general to ramp up UN's counter-terrorism efforts….writes Arul Louis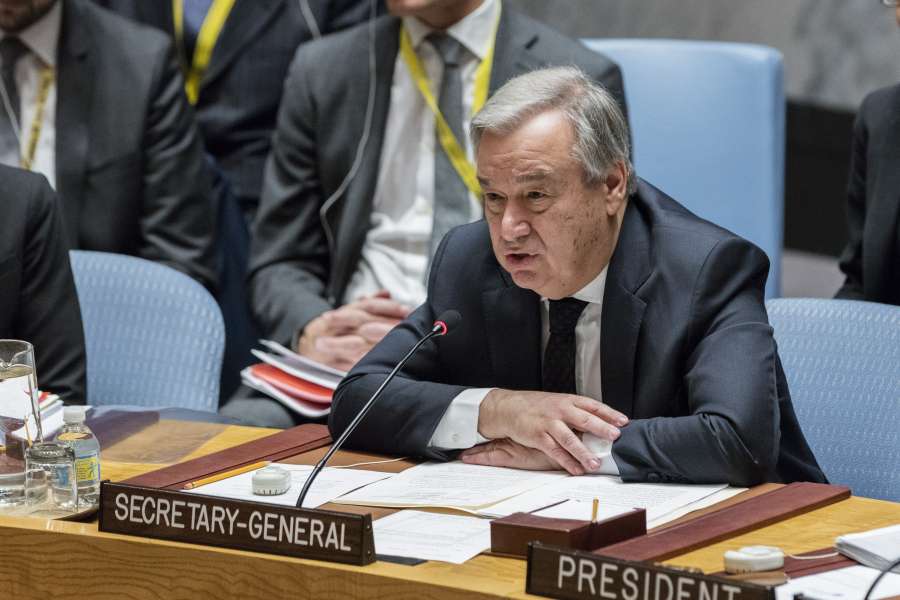 Guterres announced his proposal on Wednesday to consolidate the scattered efforts in a new Office of Counter Terrorism (OCT) in order to "ensure that due priority is given to counter-terrorism across the UN system and to see that the important work on Preventing Violent Extremism is firmly rooted in the Global Counter-Terrorism Strategy."
The post of an under-secretary-general would be created to oversee the counter terrorism efforts, he said while outlining the proposal at an informal meeting of the General Assembly on helping member countries implement the UN Global Counter-Terrorism Strategy.
"India welcomes the initiative and fully supports the proposal for creation of the OCT," said Syed Akbaruddin, India's Permanent Representative to the UN. "We will extend all possible support in taking the proposal to its fruition."
He added: "We envisage the Under-Secretary-General for CT to be able to take positions and speak on behalf of all of UN and develop a comprehensive narrative on terrorism including on all issues relating to counter-terrorism."
Under the proposal, the Counter-Terrorism Implementation Task Force (CTITF) Office and the Counter-Terrorism Centre will be moved out of the Department of Political Affairs.
In the chaotic UN bureaucratic structure, 12 so-called Thematic Inter-Agency Working groups and 38 CTITF entities as well as numerous outfits under other UN bodies deal with fighting terrorism.
The mission of the OCT and its under-secretary-general will be to "enhance coordination and coherence" of the entities under the CTITF to implement counter-terrorism strategy and help countries build their capacity to meet the terrorism challenge according to the Guterres plan.
However, Guterres made clear that he would not be stepping on the toes of the Security Council.
"The only objective is to improve efficiency — not to change the different mandates in the field of counter-terrorism," he said. "This new Office would not have supervisory responsibilities over CTED (Counter-Terrorism Committee Executive Directorate), or other Security Council Subsidiary bodies. It would report through me to the General Assembly."
Enmeshed in partisan politics, the Council's subsidiary bodies on terrorism are often ineffective as is the case of China blocking the designation of Jaish-e-Mohammad chief Masood Azhar as a terrorist by a sanctions committee.
The US also backed the Guterres proposals for reforming the UN counter terrorism structure.
US Permanent Representative Nikki Haley said: "This new under-secretary-general will need to set clear priorities to implement the UN's Global Counterterrorism Strategy."
She said the UN could do more to fight terrorism, especially by working to stop the movement of terrorists across borders.