Advertisement

Following is the timeline in the case of disproportionate assets in which AIADMK General Secretary V.K. Sasikala and two of her relatives were….reports Asian Lite News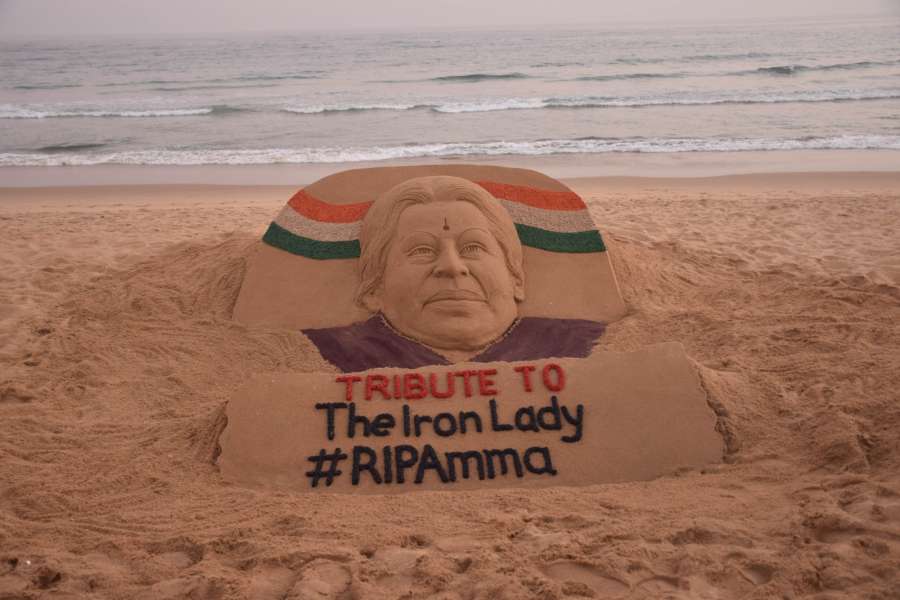 June 1996: Subramaniam Swamy complains to Tamil Nadu Governor against J. Jayalalithaa for amassing assets disproportionate to known sources of income.
June 1996: DMK government registers FIR against Jayalalithaa.
December 1996: Jayalalithaa arrested.
June 1997: Chargesheet filed against Jayalalithaa, Sasikala, Illavarasi and Sudhakaran under Prevention of Corruption Act.
October 1997: Madras High Court dismisses Jayalalithaaa's petition challenging the permission by Governor to prosecute her.
May 2001: AIADMK wins assembly polls. Jayalalithaa is Chief Minister.
September 2001: Supreme Court unseats Jayalalithaa for her conviction in Tansi land deal case.
February 2002: After her conviction is set aside, Jayalalithha becomes Chief Minister again. Wins assembly bypoll from Andipatti.
February 2003: Three public prosecutors resign as senior counsel, several prosecution witnesses turn hostile.
November 2003: Disproportionate assets case transferred to Bengaluru by Supreme Court on petition filed by DMK leader K. Anbazhagan on the grounds that fair trial was not possible in Tamil Nadu.
February 2005: Karnataka names B.V. Acharya as Special Public Prosecutor.
October/November 2011: Jayalalithaa answers 1,399 questions in Special Court.
August 2012: Acharya resigns as Special Public Prosecutor.
February 2013: G. Bhavani Singh appointed Special Public Prosecutor.
August 2013: Appointment of Bhavani Singh withdrawn by Karnataka government.
Septmber 2013: Supreme Court dismisses order withdrawing appointment of Bhavani Singh.
March 2014: Bhavani Singh fined for delaying final arguments.
August 2014: Special Court reserves judgement in case for September 20.
September 2014: Special Court convicts Jayalalithaa and three others with jail term of four years. Jayalalithaa fined Rs 100 crore and others Rs 10 crore each.
October 2014: Jayalalithaa gets bail.
December 2014: Supreme Court grants bail to Jayalalithaa.
January 2015: Special Bench formed under Justice C.R. Kumaraswamy to hear appeal filed by Jayalalithaa and others in Karnataka.
May 2015: Karnataka High Court acquits Jayalalithaa and three others.
June 2015: Karnataka government appeals in Supreme Court against ruling.
January 2016: Karnataka submits arithmetical errors in Karnataka High Court's judgement.
February 2016: Supreme Court starts hearing the case.
June 2016: Apex court reserves judgement.
December 2016: Jayalalithaa dies.
February 2017: Supreme Court upholds trial court's order convicting late Jayalalithhaa, Sasikala, Illavarasi and Sudhakarran.