Advertisement

Tibetan spiritual leader, the Dalai Lama, who arrived in Assam, recalled his first arrival there way back in 1959 and expressed his emotional attachment with the state's people and other parts of the region….reports Asian Lite News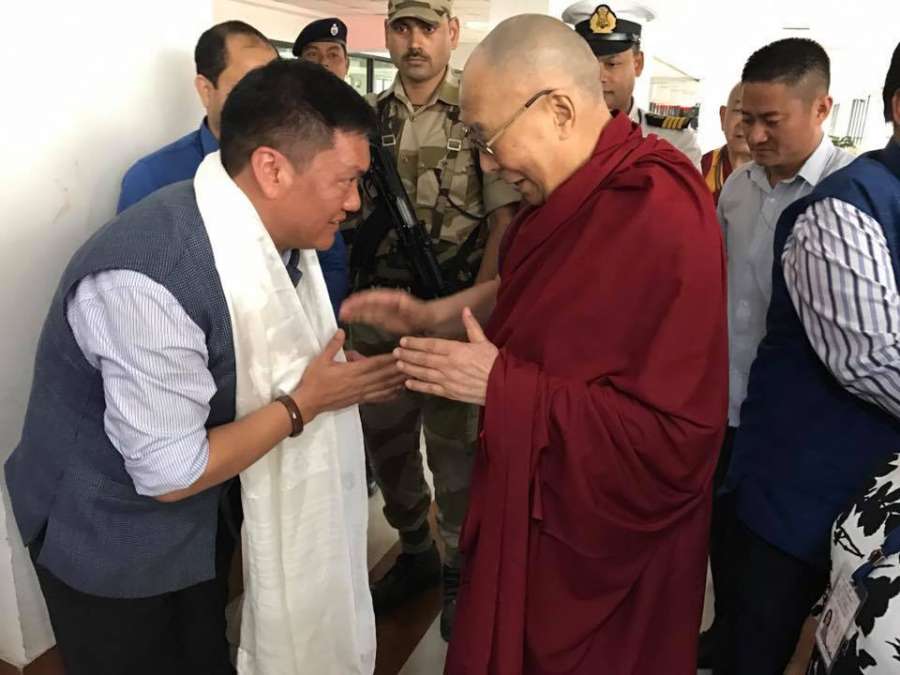 The spiritual leader arrived in Assam on Saturday to deliver a lecture organised by a local media house, the Assam Tribune Group of newspapers. He is expected to take part in Namami Brahmaputra festival and deliver a speech at the Gauhati University on Sunday.
The Dalai Lama is scheduled to visit different places of Arunachal Pradesh from April 4 including Tawang, which China often claims as disputed territory.
China has expressed its concern over Indian government's move to allow Dalai Lama to visit Arunachal Pradesh, saying it will impact bilateral relation between the two countries.
"Whenever I come here I feel the emotional attachment with the people of Assam and northeast. I had to escape in 1959 due to Chinese Army's increased activity in Tibet. When we send some of our men to Indian border, they readily agreed to allow us entry," he said while recalling his first arrival in Assam.
Appreciating India's secular identity, the spiritual leader said Indian secularism teaches everyone to respect for all religion and non-believers. "India also has the tradition of Ahimsa (non-violence). Ahimsa is based on compassion. We have to apply our intelligence to be compassionate. For a peaceful world we need a compassionate mind," he said.
Saying that the last century (the 20th century) was one of century of violence where more than 200 million people were killed, the Dalai Lama said that 21st century is, however, giving a ray of hope as the youth are more compassionate. He also advocated for strong spirit of dialogue to resolve disagreements.
Opposing the pattern to identify religion with terrorism, the Dalai Lama said that he feels very uncomfortable when terrorists are associated with particular religion. "Terrorists may belong to a particular religion, but that they do not represent the religion. I am very uncomfortable when someone says Muslim terrorists or Buddhist terrorists. A true Muslim never follow the path of violence. There may be mischievous persons among Buddhists, Muslim, Hindus, Christians or Jews. These mischievous persons cannot represent the community," he said.