Advertisement

In a first such attempt, the Delhi Police (Traffic) is planning to transplant 23 trees on the Sri Aurobindo Marg in south Delhi in an attempt to decongest a 10-km stretch on the arterial road between IIT Gate and Andheria More, that sees traffic at a crawl during peak hours on most days….writes Sanjeev Pal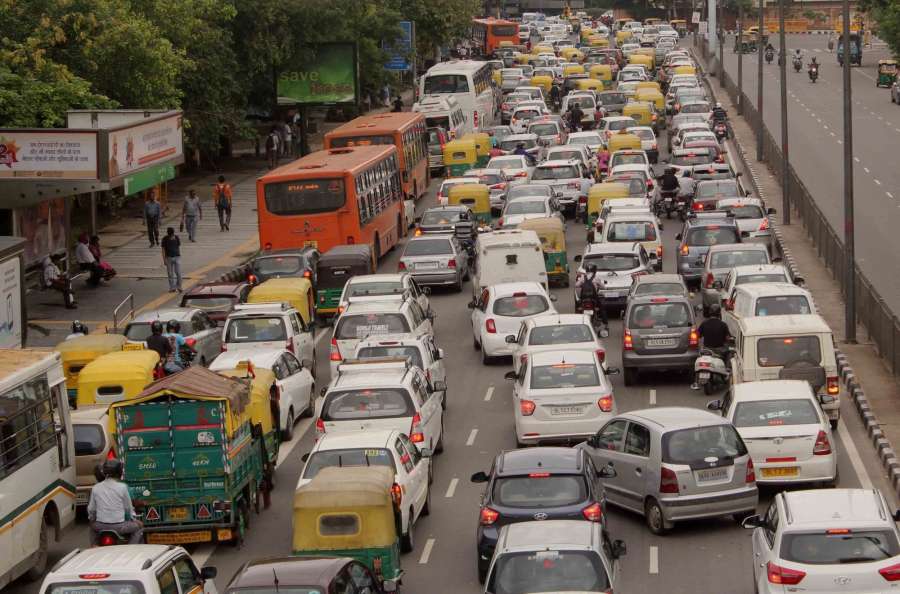 "As chopping trees is not a solution, we have written to the Horticulture Department to get the trees safely uprooted and replanted at other locations," Special Commissioner of Police (Traffic) Ajay Kashyap said.
Since the technology is not available with the government's Horticulture Department they could hire private contractors or go in for tree transplanters, he said.
The officer said his department had found 106 bottlenecks that choke Delhi traffic.
"One is Sri Aurobindo Marg. We found 23 trees right in the middle of the road – from Andheria More to IIT – that are choking traffic," he said.
Kashyap said if the trees are moved it would provide "congestion-free and wide passage to motorists" on the stretch.
"These trees help in maintaining the capital's green cover. We must go in for re-plantation of trees which is widely used in the west."
The process to transplant a mature tree involves using conical shaped blades that work on hydraulic pressure. The blades penetrate deep into the soil to carve out a ball of earth around the tree roots. The ball of earth with the tree is lifted above the ground and placed in a motorized carrier.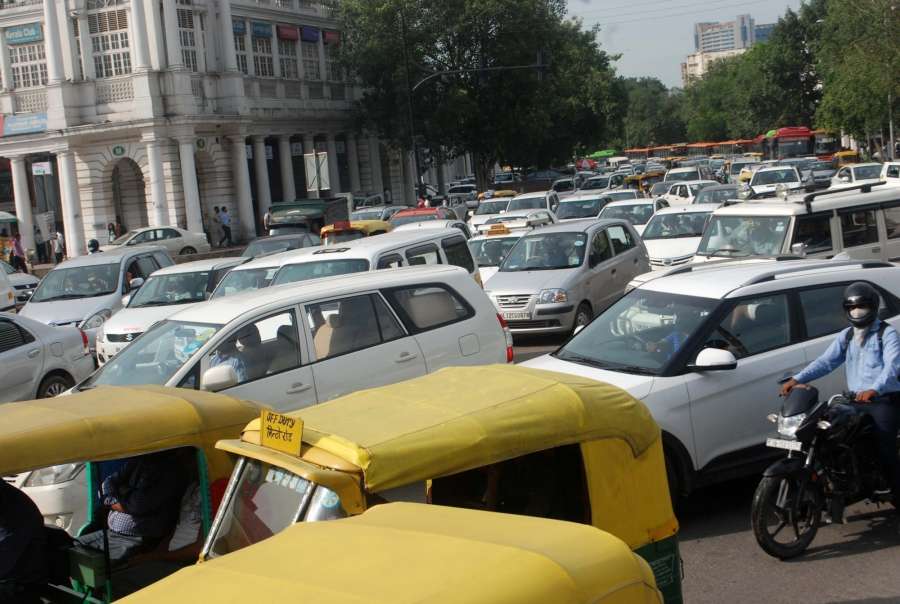 The tree is then transplanted to another location into a pit which is treated with anti-termite, antibacterial and antifungal medicine.
Kashyap, an environmentalist, said the national capital needs to use such technology because the city was transforming fast and needs to preserve its green wealth.
"There are several examples about old and giant trees being uprooted and replanted in western countries to protect the green cover. We need to widen our roads. Traffic volume increases daily. But at the same time we cannot afford to lose our green cover."
As part of plans to de-congest traffic on Sri Aurobindo Marg, the department has suggested construction of a foot over-bridge and an underpass at AIIMS and the Yusuf Sarai market — two very crowded spots.
Other measures include shifting of bus stops at INA Market and Andheria More, removing encroachments near AIIMS, Yusuf Sarai and Adhchini.
"Encroachment by food vendors is one of the biggest challenges for traffic police. They create hell during peak hours. We have sent a report on this to the Lt. Governor's office to direct the Municipal Corporation of Delhi to make capital roads encroachment free," Kashyap said.
Sri Aurobindo Marg is an important north-south arterial road connecting Safdarjung's Tomb to Qutab Minar. The road is named after Sri Aurobindo Ghosh, Indian nationalist, philosopher, yogi, guru and poet. The Delhi campus of Sri Aurobindo Ashram is located on the road, on the IIT Gate-Andheria More stretch. The road was earlier known as Mehrauli Road.