Advertisement

The Election Commission wants disqualification of candidates facing charges of heinous crimes and bribing voters in a bid to cleanse the system and provide a level-playing field….writes Mohd Asim Khan and V.S. Chandrasekar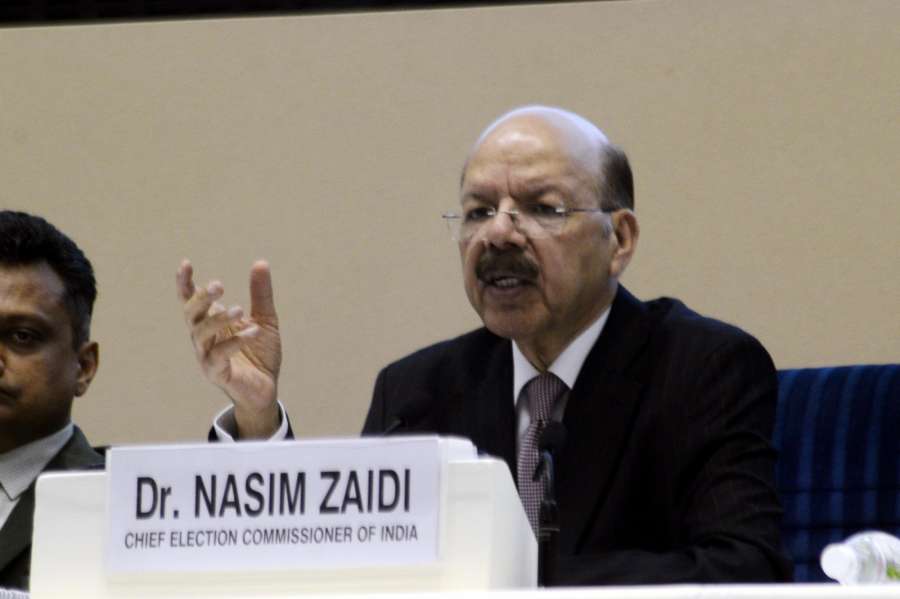 The Commission also disfavours the provision of parties not requiring to disclose their funding through electoral bonds and wants a review of the provision.
"One of the important challenges to the electoral process being free and fair has been the role of criminals in the electoral arena. So, we have recommended that those against whom chargesheets have been filed for heinous crimes like murder, rape, kidnapping, etc. which can result in jail for 5 years should be prevented even from contesting elections," Chief Election Commissioner Nasim Zaidi said.
He said the EC had recommended this and the Law Commission had endorsed the view. "The Law Commission has also given a separate report on this subject. I think it is time this is taken up on priority basis," Zaidi said.
In a similar vein, Zaidi, who demits office on Wednesday after almost five years at the Commission, also talked tough about candidates facing charges of bribing voters, particularly in the context of the recent cancelled by-poll in R.K. Nagar assembly constituency in Tamil Nadu following the death of Chief Minister J. Jayalalithaa.
"We need representatives of integrity in our electoral system, which means our election campaigns should not be funded or tainted by abuse of money. Now the candidates have statutory limit. They can spend legally on election expenditure and not on things like alcohol or paid news," he said.
The Commission has deployed huge resources to ensure that these abuses do not take place. At the assembly level, it has big expenditure monitoring mechanism with many departments like narcotics, excise and police working together.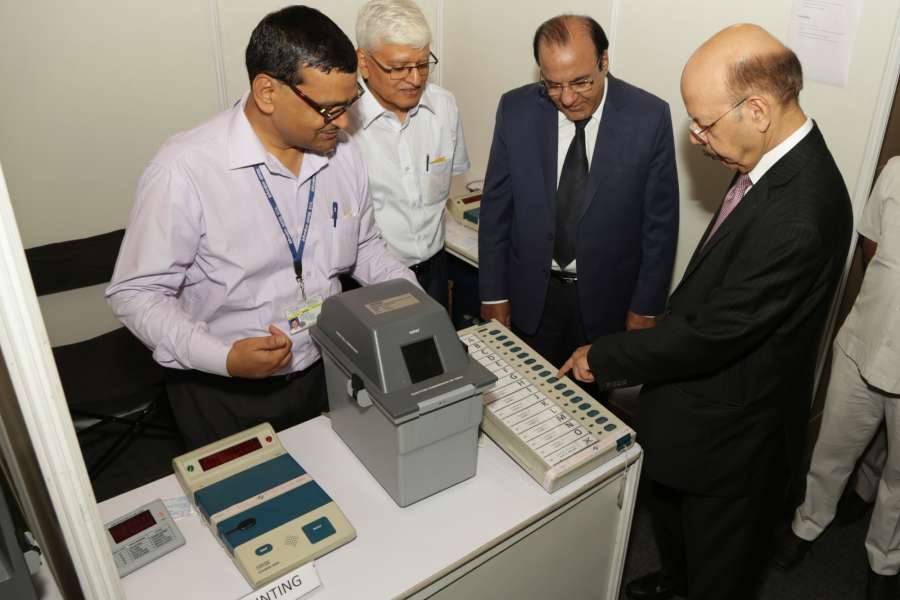 "But even this is not enough and there are certain gaps," he said.
Zaidi said if information is received that a candidate or his agents are distributing money to voters, they cannot be arrested under the existing law as bribe giving and taking is a non-cognizable offence. So is the paid news menace.
"We are saying make these cognizable offences with two years punishment," he said, adding that would automatically provide for disqualification in case of conviction and sentencing.
Zaidi also wanted countermanding of elections in these cases with specific provisions in the Representation of the People Act.
"For example, in the R.K. Nagar by-poll, we did not have legal powers to countermand election on bribery charges so we resorted to the omnibus provision of Article 324 of the Constitution. But we cannot invoke Article 324 every time. So there should be a proper law. This has been examined and endorsed by the Law Commission," Zaidi said.
The outgoing CEC said the proposals in this regard had also been sent to the government.
Asked why these proposals are not being acted upon, he said: "We hear there is a need for political consensus. We only make recommendations and highlight them. The Supreme Court has also ruled that heinous criminal cases should be closed within a year.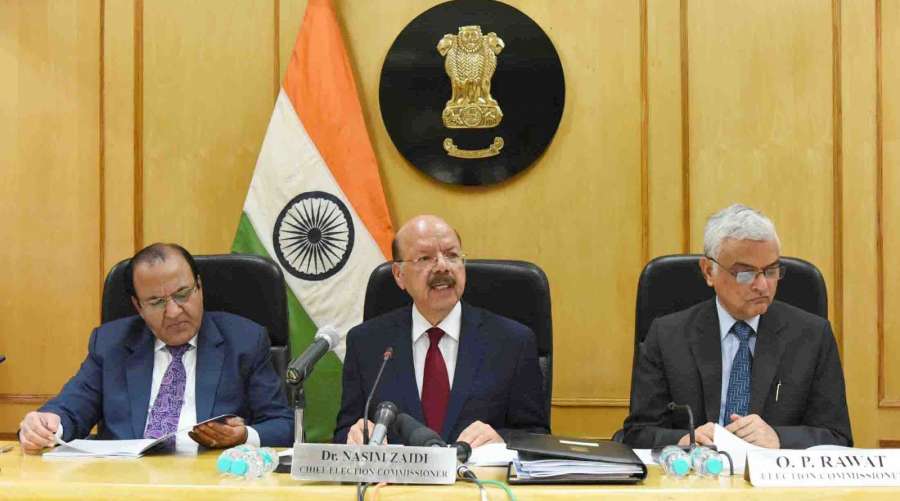 "There are concerns that this can lead to witch-hunting or the ruling party can expedite or slow the trial process. That is why we considered that ok only those cases filed one year before, or chargesheet filed one year before the impending elections (be taken up). All these discussions have taken place. I think it is time this is taken up."
On the electoral bonds issue, Zaidi said the Commission has asked the government to review this provision.
"Our limited point is transparency. We have written to the government that electoral bonds should not be taken out of the purview of RP Act. Section 29C of the R.P. Act has been amended. Political parties don't have to include electoral bonds in their contribution report. So we will get no information on that," he said.
"Although money received in cash, if it is more than Rs 2000, has to be included in contribution report, electoral bonds, even if it is Rs 10 crore, will not be included in contribution report. So we have recommended a review of this provision for the sake of transparency. If it doesn't come to us, we will not be able to show it on website," the CEC said.
On the capping of cash donation to political parties at Rs 2,000, Zaidi said that this is "something good that has happened", and added that the criticism that people can make multiples of Rs 1,900 will "only be tested by time".