Advertisement

Himachal Pradesh's octogenarian Chief Minister Virbhadra Singh has taken it upon himself to restoring, and sometimes even reconstructing, the state's beautiful ancient temples to preserve as he says its rich religious and cultural traditions for posterity….writes Vishal Gulati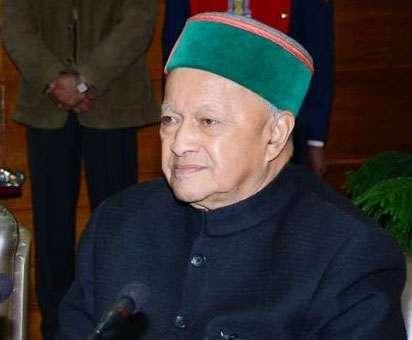 Be it the hilltop Tara Devi temple overlooking the state capital or the Hatu temple located at an elevation of 3,400 metre near Narkanda, he is reviving the past by reconstructing them in their original style. The work is done primarily using government funds but the Chief Minister does not mind paying from his own pocket if there is a fund crunch.
The hill state has over 2,000 temples and monasteries that are centuries-old. Of these, 60 are under the care of the Archaeological Survey of India while 36 are under the control of the state Language, Art and Culture Department.
Officials say in total there are over 25,000 small and big temples, comprising largely local deities, dotted across the state. Most of them have been built in typical hill architecture of wood and slate.
"There is a provision to sanction grant-in-aid that goes maximum up to Rs 25 lakh to a temple for its restoration," Shashi Thakur, director of state Language, Art and Culture Department, said.
Earlier, there was a provision to allocate funds only to the temples that are over a century old.
"Now even the temples that have completed 50 years of existence have been covered under the restoration scheme, provided temple authorities have submitted restoration proposals for approval with us," Thakur, who is also the custodian of the temples, added.
A scion of the royal family, Virbhadra Singh's generosity has been an open secret. His aides say the discretion to allocate grants for maintenance of the religious institutions through a revolving fund lies with the Chief Minister himself, who is liberal in allocating funds.
"If some temple doesn't fall under the preview of the fund that is meant for preservation of religious institutions, the Chief Minister doesn't mind paying from his own pocket," an official said.
On June 4, the Chief Minister attended a ceremony to install an idol of Shaity Naag in the newly-constructed temple of Shaity Naag Devta at Shettadhar, an upcoming paragliding destination in the interiors of Seraj that is some 94 km from Mandi town.
The Shaity Naag Devta temple, which was last rebuilt 200 years ago, was reconstructed after demolishing the old structure. It is located close to the 250-year-old prominent temple dedicated to Goddess Hadimba which was reconstructed in 2013.
Temple priest Himant Ram said the temple, which was restored at a cost of over Rs 2 crore, was reconstructed in four years at its original site. The doors and the wooden structures of the temple have been tastefully decorated with miniature pictures of goddesses.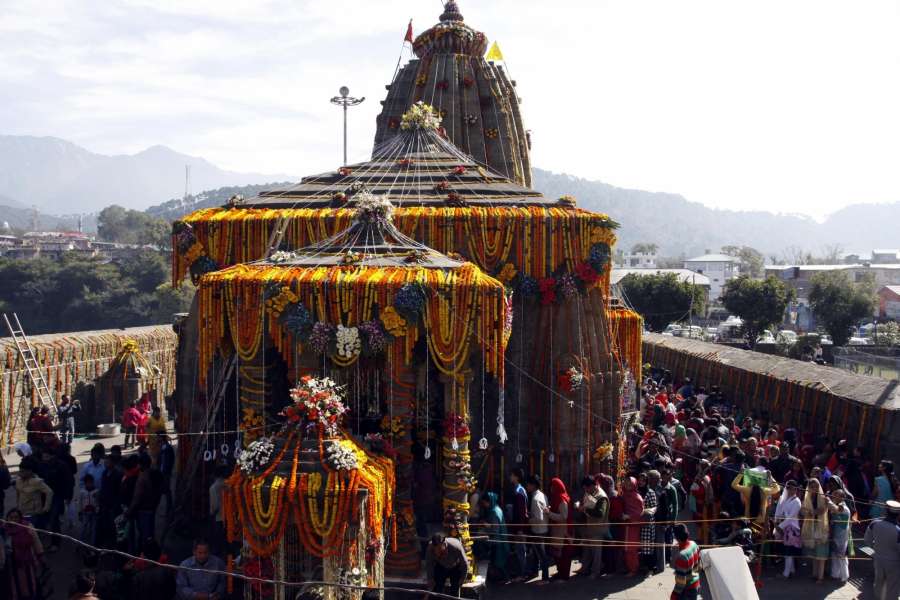 To ensure the Chief Minister's participation in the idol installation ceremony in the hilltop temple that is not connected by road, a special helipad was constructed by local authorities.
"In this state life of people revolves around their deities. It has a rich culture and traditions which need to be carried forward and the government is working with utmost commitment in this direction," Virbhadra Singh said.
Likewise, the Hatu temple near Narkanda and Bhimakali temple in Sarahan – both centuries-old temples located in Shimla district – have got their original look back after reconstruction.
In the past, many temples had their own land and income generated out of it was used for maintenance and for daily prayers and worship.
The government says after implementation of land reforms, many temples lost their landed estates resulting into paucity of income. This resulted in lack of maintenance as well as regular worship at the temple.
The government has created a revolving fund scheme to regularise daily prayers and worship and ensure proper maintenance of the religious institutions, besides helping them increase their income