Advertisement

Marconi Society announced that India-born and US-based Arun Netravali, former Bell Labs President, is the winner of the 2017 Marconi Prize for his pioneering work in digital video technology, used in mobile phones and television sets….A special report by Fakir Balaji for Asian Lite News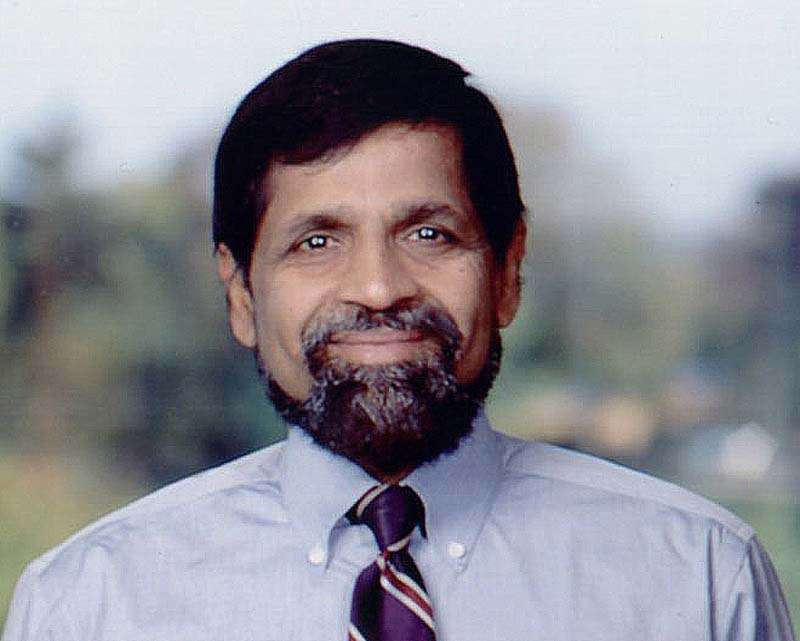 "Netravali's pioneering work on video compression standards served as the key base technology for MPEG (Moving Pictures Experts Group) and enabled a range of video services, including digital TV, High Definition TV and streaming video, ushering in a digital video revolution," said the Society in a statement from California.
Born as a Kannadiga in 1946 at Ankola in Karnataka's Uttar Kannada district, about 500 km from Bengaluru on the west coast, 71-year-old Netravali studied at Elphinstone College in Mumbai and graduated in Electrical Engineering from the Indian Institute of Technology – Bombay (IIT-Bombay) before migrating to the US in 1967 for post-graduation (MS) and doctorate (Ph.D.) in the same subject from Rice University at Houston in Texas.
"Netravali possesses extraordinary leadership and brilliant conceptual and research capabilities. We are honoured to be presenting him with this well-deserved recognition," asserted Society's Chairman Vint Cerf in the statement.
Named after Nobel laureate Guglielmo Marconi, who invented radio, and set up in 1975 by his daughter Gioia Marconi Braga through an endowment, the Marconi Society awards annually an outstanding individual whose scope of work and influence emulate the principle of 'creativity in service to humanity' that inspired Marconi.
The prestigious Prize, including $100,000 (Rs 65 lakh) in cash will be awarded to Netravali at Summit in New Jersey on October 3 after a symposium on digital video and its societal impact at Nokia Bell Labs in Murray Hill in New York.
"Everywhere you look, video is transforming the way we communicate on mobile devices and how we consume entertainment and news. Movies, YouTube and live streaming is transforming how people interact," noted Cerf.
The next generation of video based on Netravali's technology, including virtual reality, promises to revolutionise video consumption, delivery and business models once again.
"Few things have had a greater impact on communications in recent years than the digital video revolution led by Netravali," said Cerf, 'Father of the Internet' and also Chief Evangelist at the world's largest search engine Google in California.
Netravali had set up an inter-disciplinary team of researchers and developers at Bell Labs in New Jersey to develop new technologies like HDTV and MPEG for time to market.
Netravali's long career at Bell Labs since 1972 included launching research in video coding and compression in the early 1980s and HDTV and video networking research in the early 1990s.
Netravali convinced Bell Labs to take up big-ticket initiatives like HDTV and Softswitch. His research team proved their viability, earning the company a trial with TV maker Zenith and the first commercial launch of the HDTV system, which was a hit with the consumers and a profitable enterprise for the US telecom behemoth AT&T.
During his career at Bell Labs, Netravali promoted a collaborative approach to research.
"Bell Labs cultivated the brightest minds across science and engineering disciplines. It is this diversity that enables large-scale system development," said Netravali in the statement.
Netravali applied the same approach to other research areas, including packet networks, fibre optics and all scalable IP (Internet Protocol) cellular networks.
Netravali led Bell Labs (Lucent) when it had 22,000 employees and $3.5-billion budget, launched 35 ventures, created on average four patents per day and developed leading edge products in wireless, optical and data communications at record speeds.
"Netravali's multidisciplinary paradigm created an exciting work environment for both researchers and developers and attracted top talent from the world over," said Stevens Institute of Technology professor Victor Lawrence on the occasion.
After retiring from Bell Labs in 2003, Netravali became a founder and managing partner of OmniCapital, a private equity firm, based in Massachusetts and New Jersey.
Previous winners of Indian origin were former University Grants Commission (UGC) Chairman Yash Pal in 1980 and Stanford University emeritus professor and wireless antennas pioneer Arogyaswami Paulraj in 2014.
Both Paulraj and Netravali served the Indian government on the global board of advisers for its telecom initiatives.
"Netravali is a rare combination of a scholar who made fundamental contributions to information technology (IT) and provided visionary leadership to Bell Labs. Those who worked with Arun has admiration for his scientific and managerial capabilities," said Paulraj in the statement.
Besides Cerf, World Wide Web inventor Tim Berners-Lee and Google co-founders Sergey Brin and Larry Page are among the past winners of the Marconi Prize.