Advertisement

Even if the US pulls out of the Paris Agreement, as President Donald Trump has threatened to do, the United Nations Environment Programme (UNEP) will bank on India, China and the European Union (EU) and India for the success of the accord, which aims to limit global temperature rise to 2 degrees Celsius, if now below 1.5 degrees Celsius, above pre-industrial levels by 2100….reports Asian Lite News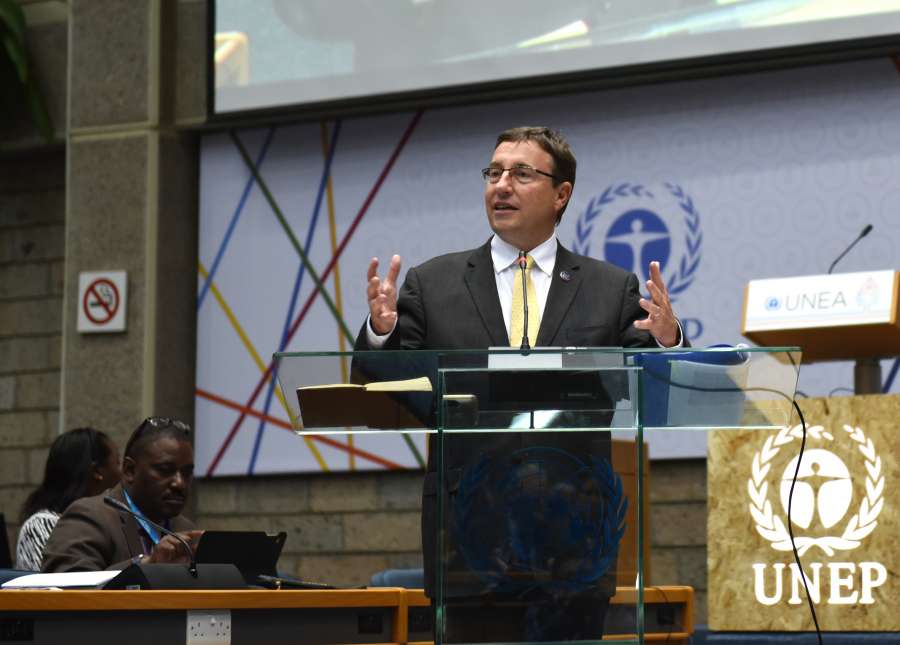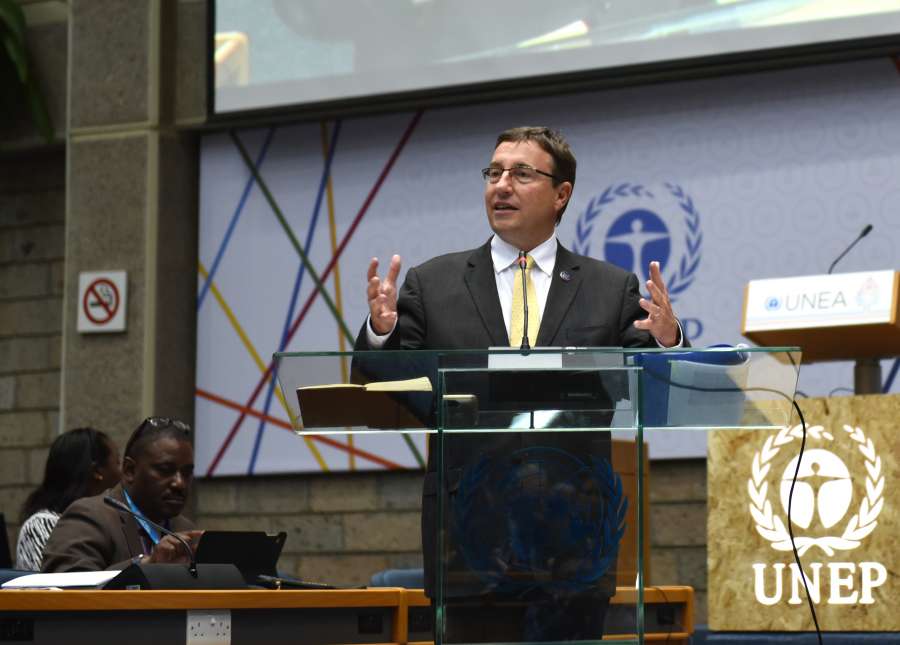 "I am optimistic of whatever happens in the White House. India, China and European Union and other major players have decided they will move (go ahead). They are long past from the point of return. The idea is now to provide global leadership," UNEP Executive Director Erik Solheim told IANS in an interview during a visit here for meetings with the Indian Railways and NABARD.
He further said that the US private sectors will also participate in the efforts to climate change.
"The private sector also will move whatever happens in the White House. Companies such as Apple, Google and Microsoft will participate. Also, companies like WalMart will do it for customers and for their own benefit," Solheim maintained.
Solheim said a US pull out would seriously dent the country.
"The US has already lost 400,000 jobs and its withdrawal (from the Paris Pact) will take away jobs to China, India and other places," Solheim said.
Terming the Kigali Agreement — where 197 countries struck a new landmark deal last October to phase out by the 2040s the use of hydrofluorocarbons (HFCs) — a "breakthrough", Solheim said: "The process has just started and I am confident that it will happen. It will be implemented the same way, we implemented the Montreal Protocol, that is 100 per cent."
The Kigali Agreement went one step ahead of the 1987 Montreal Protocol on phasing out the production and consumption of ozone-depleting substances (ODS).
Solheim said UNEP had plans to sign a Memorandum of Understanding (MoU) with the Indian Railways for green procurement to promote use of clean energy on larger scale.
The green procurement focuses on procuring or buying things from vendors, which are environment compliant, clean energy efficient and do not use HFCs.
"The Indian Railways is not a backyard company. If it starts procuring or buying environmental friendly things, it will have huge impact on market," Solehim said, adding that similar MoU was planned to be signed with an industry lobby to engage the private sector.
Similarly, the UNEP has started working with the National Bank For Agriculture And Rural Development (NABARD) to finance a solar revolution in India, Solheim said.
He said investment in solar and wind energy has helped in repidly bringing down the environmental crisis.
Solheim said that the UNEP had its focus on the major Indian cities which are among most polluted in the world. Although road traffic was source of pollution everywhere, burning of agricultural waste also added to pollution at some places, he said.
"We are ready to support the governments with measuring equipment to monitor pollution or to see source, and how pollution can be controlled. We assist them to switch to electric buses and vehicles," he said.
"The government must come up with policies but we can provide best expertise, technology, contacts with other governments working on this."