Advertisement

India condemned an alleged racial attack on Nigerian students who were brutally beaten up in Greater Noida by mobs targeting African nationals blaming them for drug running following the death of a teen due to suspected drug overdose….reports Asian Lite News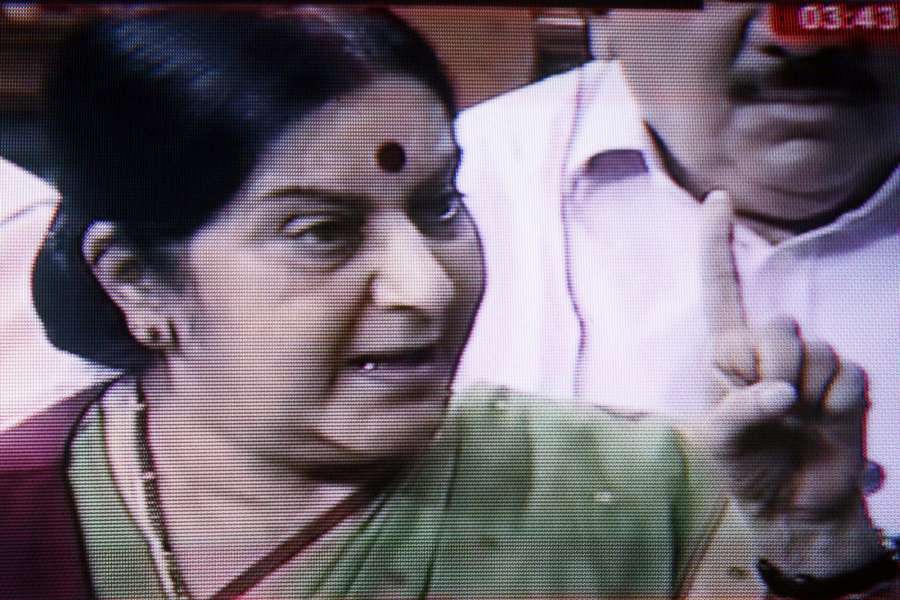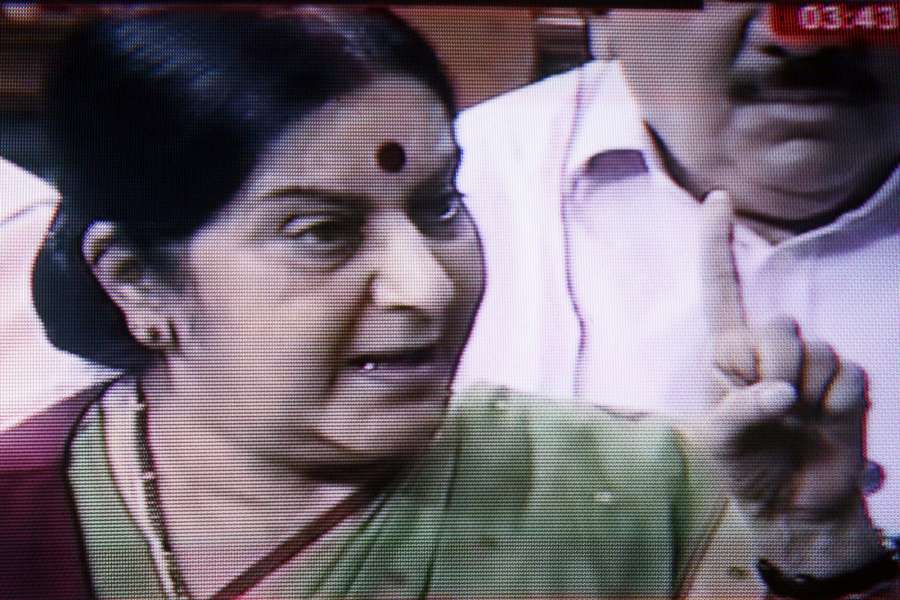 Apprehending a diplomatic row over the attack near the national capital, the External Affairs Ministry assured of an impartial probe and said India was committed to the safety of foreigners in the country.
External Affairs Minister Sushma Swaraj said she had spoken to Uttar Pradesh Chief Minister Aditya Nath Yogi, and he had assured her of a "fair and impartial investigation into this unfortunate incident".
According to police in Greater Noida, some 40 km from Delhi, late on Monday night four Nigerian students were attacked by crowds near Pari Chowk while two more were beaten by a mob inside a shopping mall.
The attacks took place after protests over the death of Manish Khatri, a Class 12 student in Greater Noida's NSG Society, Superintendent of Police Sujata Singh said.
Khatri is said to have died of cardiac arrest due to suspected drug overdose on Saturday.
Singh said three FIRs had been registered.
Five suspects were arrested and over 1,000 unknown people have been booked, police officer Avinish Dixit in Greater Noida said.
Dixit said police had received a complaint from an association of Nigerian residents in Greater Noida.
Atul Saxena, store manager at Levi's outlet in Ansal Plaza where one of the attacks occurred, said two Nigerians shopping in the mall rushed into the store, closed the door and pleaded with him to save them from the mob.
"After them, some 100 or 150 people forced open the door and barged in. They beat one of the Nigerians and dragged him out. The other had hide himself in a trial room. He too was dragged out and beaten up," Saxena said.
The store manager said the Nigerians were beaten up by leather belts available in the store. "Some among the mob ransacked the shop and lifted goods too."
The two assaulted Nigerians — Endurance Amarawa, 21, and Precious Amalcima, 24 — were taken to a hospital with facial injuries and minor fractures but doctors have ruled them out of danger.
"We were shopping in Ansal Plaza on Monday evening when suddenly a mob attacked us viciously. We tried to enter a showroom to save ourselves," Precious Amalcima, who is doing political science from Noida International University (NIU), told reporters at the hospital.
Endurance is a first year BA-LLB student at the university.
A video shared online by the Association of African Students in India shows a mob beating, kicking and punching an African man repeatedly inside the mall. Some among the mob carried sticks, stools and trash cans to beat the man in the video which couldn't be verified independently.
MEA spokesperson Gopal Baglay termed the incident "deplorable".
Baglay said Minister of State for External Affairs M.J. Akbar spoke to Nigeria's Acting High Commissioner and assured him of steps being taken for the safety and security of Nigerian nationals.
"The government is committed to ensuring the safety and security of all foreigners in India. People from Africa, including students and youths, remain our valued partners," Baglay added.
In Gautambudh Nagar, District Magistrate N.P. Singh held a "peace meeting" with some Nigerians, police and civil officials, local resident welfare associations, students and representatives of colleges and universities of the area.
Singh, according to a statement, assured that the administration was committed to the safety of foreign students and said that the incidents had "blemished the image of India where thousands of foreign students come to study".
"They are our guests and we should respect them. It part of our culture."