Advertisement

India ratified two international conventions against child labour with an affirmation by Labour Minister Bandaru Dattatreya of the nation's goal of achieving "a child labour-free society"….A special report by by Arul Louis

 for Asian Lite News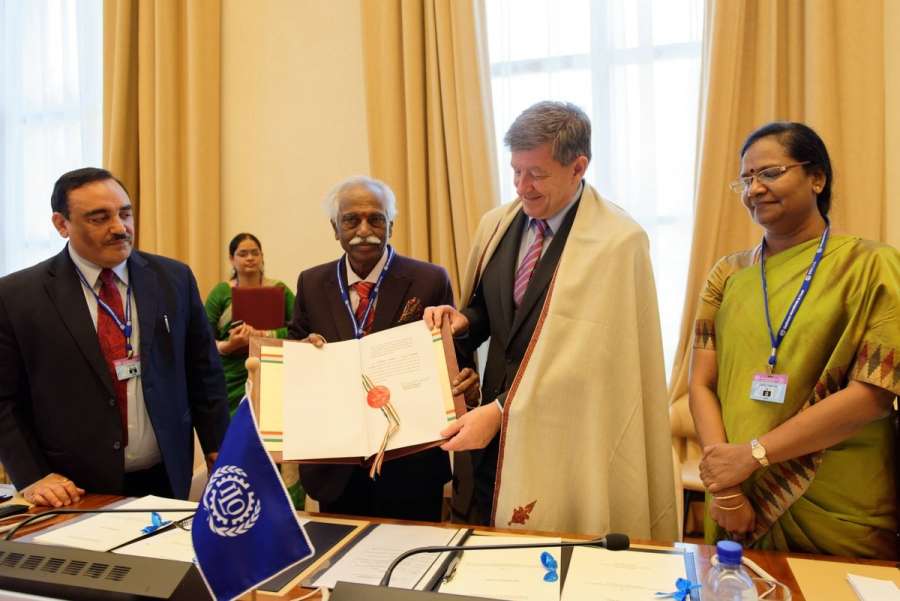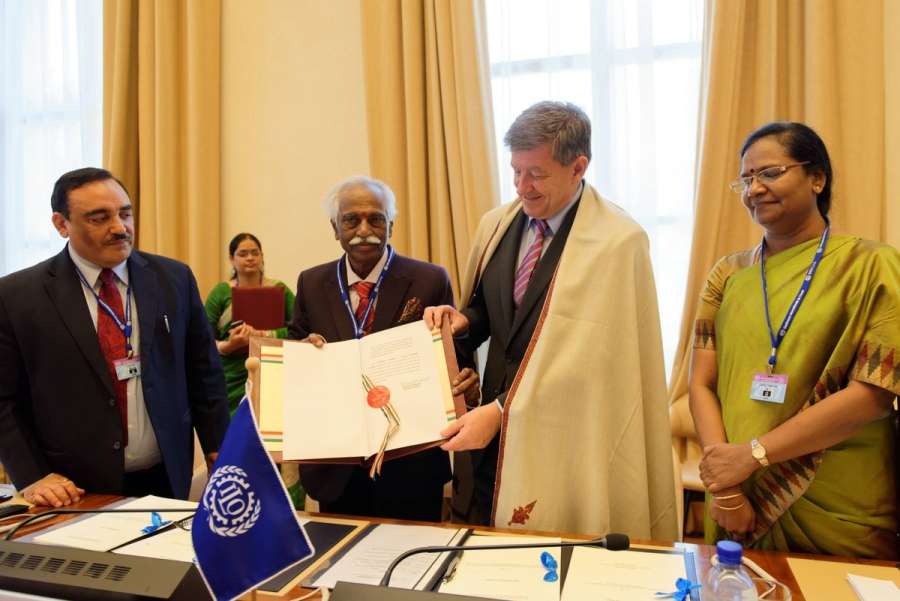 The instruments of the ratification – the documents affirming acceptance – of the conventions were deposited with the International Labour Organisation (ILO) in Geneva by Dattareya.
Nobel laureate Kailash Satyarthi, the indefatigable activist for children's rights, said India's ratification of the two ILO conventions was a "very happy moment for me."
The Minimum Age Convention requires signatories to ban the employment of children except for light work and artistic performances, and the Worst Forms of Child Labour Convention, which requires the elimination of slavery, forced labour and trafficking; the deployment of children in armed conflict; the use of a child for prostitution, pornography and in illicit activities, such as drug trafficking, and hazardous work.
Indian laws set the minimum age at 18 years for hazardous jobs and 14 years for other employment.
In addition, central rules set a framework for the prevention, prohibition, rescue and rehabilitation of child and adolescent workers, and the National Child Labour project provides for rehabilitation, education and vocational training of children.
The ratification of the two ILO conventions reaffirmed India's "commitment to a child labour free society," Dattareya said at the ratification ceremony. "The momentum of the recent initiatives taken to eradicate child labour has to be maintained as elimination of child labour is also crucial for the attainment of Sustainable Development Goals by 2030."
In a series of tweets on the ratification, Satyarthi said he attributed the "achievement to millions of children who marched with me in 1998 across 103 countries to demand" the adoption of the Minimum Wage Convention.
He also thanked ILO Director-General Guy Ryder for his efforts to promote the conventions.
Ryder said: "We all recognize the great progress India has made against child labour in recent years and the major role played by its convergence model of coherence between public policies and services, which was strongly supported by the ILO."
India's ratification "solidifies further – in treaty obligations — that commitment to the global fight against the scourge of child labour in all its forms," he added. "They also represent a positive step on the country's path towards full respect for fundamental rights at work."