Advertisement

India's overall goal for green energy in the country is an ambitious 175 gigawatts (GW) by 2022. Each of the ministries has been allocated its target for commissioning solar, wind and other renewable forms of energy….writes Rupesh Dutta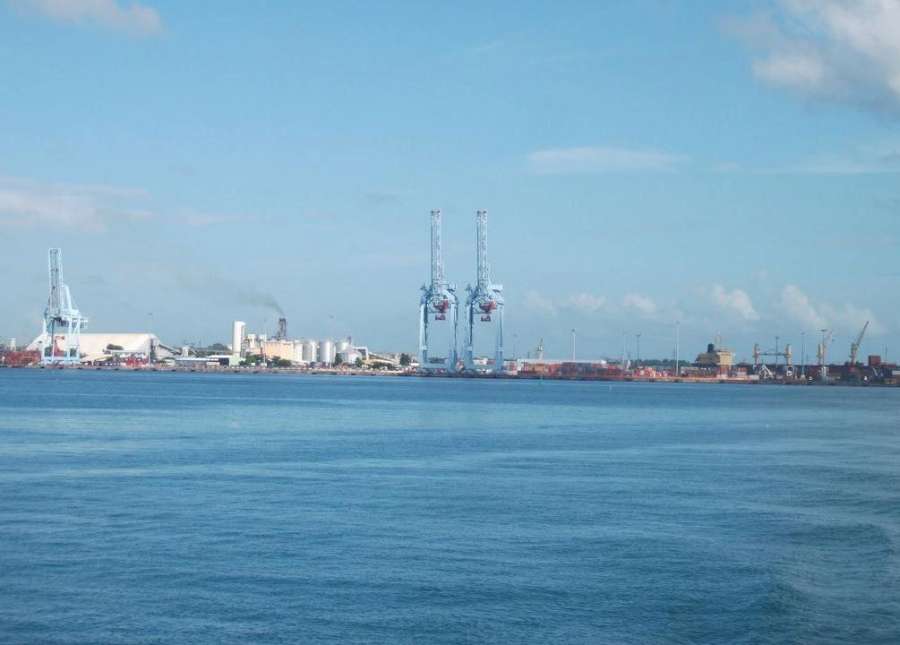 But the major ports, given a responsibility to set up 160 megawatts (MW) of such energy, may be slow starters, showing slippages — and also pointing to the problems that achieving the larger national target could face. 
The ports, coming under the Shipping Ministry, have been able to commission only 22.66 MW of solar and wind energy projects, less than 15 per cent of the target given in October 2015, according to an official report. The reasons for this slow start have been ascribed to land acquisition issues and phase-wise roll-out of projects.
For solar energy, the achievement till May 2017 was only 16.66 MW against a target of 115 MW, while the wind power figure stands at 6 MW against a 45-MW target. The achievement should have been more than double that count.
"First of all, land is not easily available for the projects and phase-wise completion of the projects is to be kept in mind. However, we will complete the projects within the targeted time," a senior official, requesting anonymity, said.
India has 12 major ports — Kolkata Port, Vishakapatnam Port, Paradip Port, New Mangalore, Kandla Port, Chennai Port, Mumbai Port, Kochi Port, Ennore (Kamrajar) Port, Marmagoa Port, VO Chidambaram Port (VOCP) and Jawaharlal Nehru Port — where solar energy projects are to be implemented. Of these, two — Kandla and VOCP — have also been chosen for the wind energy projects.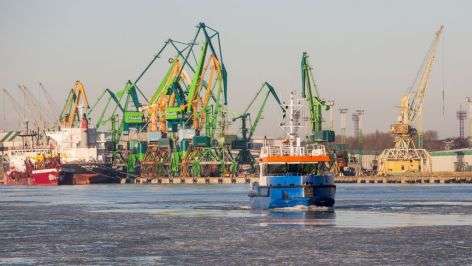 The solar projects are split into two, with a smaller proportion of the target set for roof-top output while the major portion is reserved for ground-based projects.
Although work has commenced at a majority of the ports, Paradip is yet to see any progress on its 20 MW ground-based target.
According to the report, Kandla Port has a proposed capacity of 0.175 MW in the first phase for roof top, but no work has commenced till now. No target has been given for ground-based solar project.
Roof-top capacity proposed for Kolkata Port is 0.32 MW and 10 MW for roof-top and ground-based projects, respectively. Out of this, only 0.16 MW through roof-top panels has been achieved.
The data in the report shows that only Vishakapatnam had achieved its target of 0.19 MW from roof-top panels. Its achievement from ground-based panels is 10 MW against a target of 15 MW.
Mumbai Port has commissioned 0.125 MW against its 0.605 MW target, while work on another 0.48 MW will begin by 2018 on roof-top panels. No target has been set for ground-based output.
The adjacent Jawaharlal Nehru Port has commissioned its entire proposed capacity of 0.82 MW from roof-top panels but is yet to see work commence on its target of 25 MW from ground-based solar panels.
"At the Kochi port, no target has been proposed for its ground panels while the rooftop project has seen the commissioning of 0.15 MW against the 0.25 MW target. The port will see the commencement of another 0.10 MW of solar project soon," the report said.
As for the wind energy projects, Kandla has seen work commence on only 6 MW of its 20 MW target, while work is yet to begin on VOCP's 25 MW target.
New Mangalore has completed 4 MW of its 10 MW target from ground panels, while 0.3 MW has been achieved out of target of 1.19 MW on roof tops.
According to Shipping Ministry sources, Rs 350 crore has been spent on the project so far, with the total cost estimated at Rs 687.47 crore — if completed on time.
Of the all-India target of 175 GW, solar energy is to deliver 100 GW, wind energy 60 GW, biomass 10 GW and small hydroelectric projects 5 GW.