Advertisement

A woman who survived being buried alive at birth by a snake-charming tribe before setting up a successful dance company in Rajasthan was just one of a number of women awardees at the Maharana Mewar Foundation Annual Awards in Udaipur….reports Asian Lite News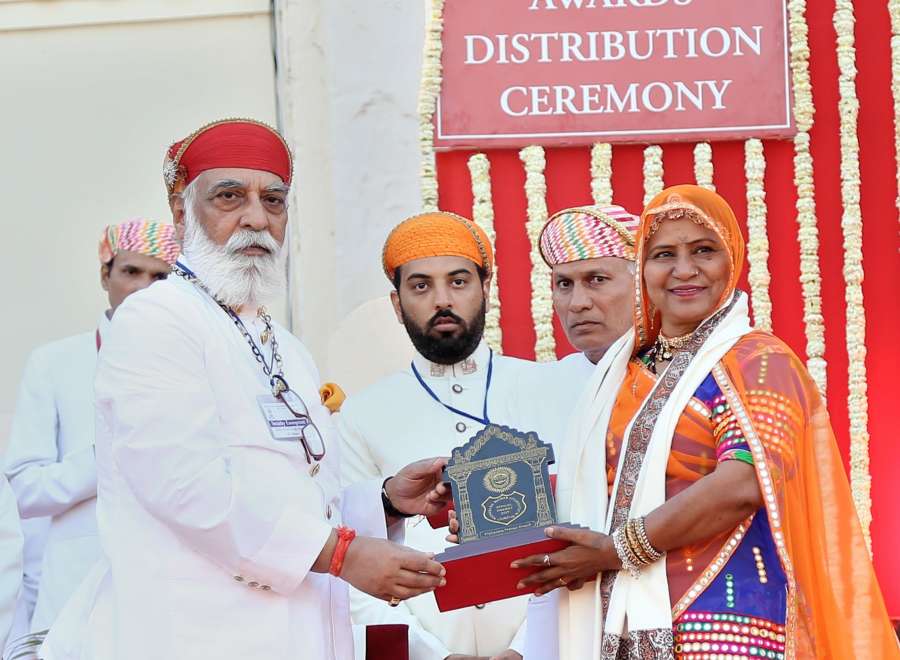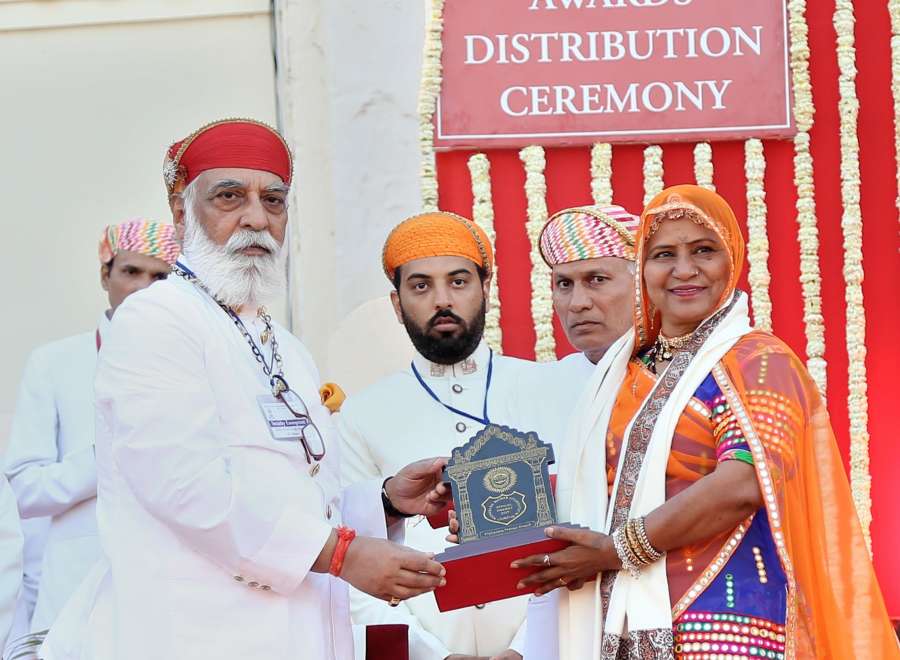 The awards, now in their 35th year, held at the iconic City Palace, recognise exceptional individuals across Rajasthan, India and the world and attract an audience of more than 1800  guests, many from overseas.
A strong message was sent out from this year's awards committee encouraging female achievement and challenging prejudice against women, which remains a major social problem in parts of India. The committee is headed by Shriji Arvind Singh Mewar of Udaipur, the 76th Custodian of the House of Mewar and the Chairman and Managing Trustee of Maharana of Mewar Charitable Foundation .
Gulabi Sapera caught much of the attention on the night as she was awarded with the Maharana Mewar Award. Many in the audience were stunned by her story of being buried by elders just an hour after her birth before being rescued by her aunt. The seventh child born into a nomadic serpent hunting tribe in Ajmer, Rajasthan the elders did not want to be 'burdened' with bringing up Gulabi in a tribal culture where infanticide of baby girls was common.
Gulabi's attempted murder was undertaken against her father's will and without his knowledge. She later rose to prominence after being spotted dancing to snake charming music by an official in the Rajasthan tourism department in 1981. Gulabi has since taken her celebrated whirling dance style 'Kalbeliya' around the world, performing in 165 countries. The dance, whose steps match the movement of a snake, has won international acclaim being listed in UNESCO's representative list of Intangible Cultural Heritage of Humanity.  The dance is also now one of the major features detailed on tourism maps in Rajasthan.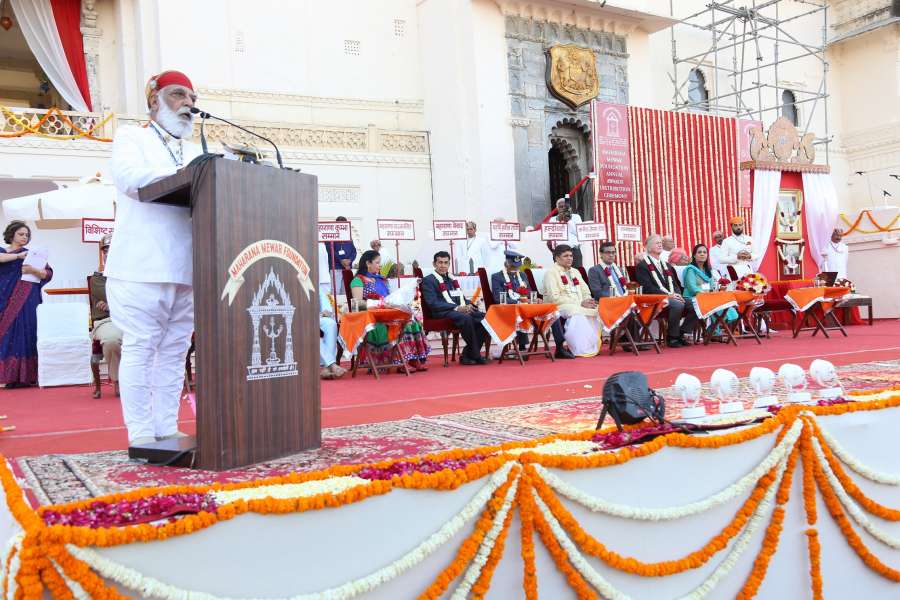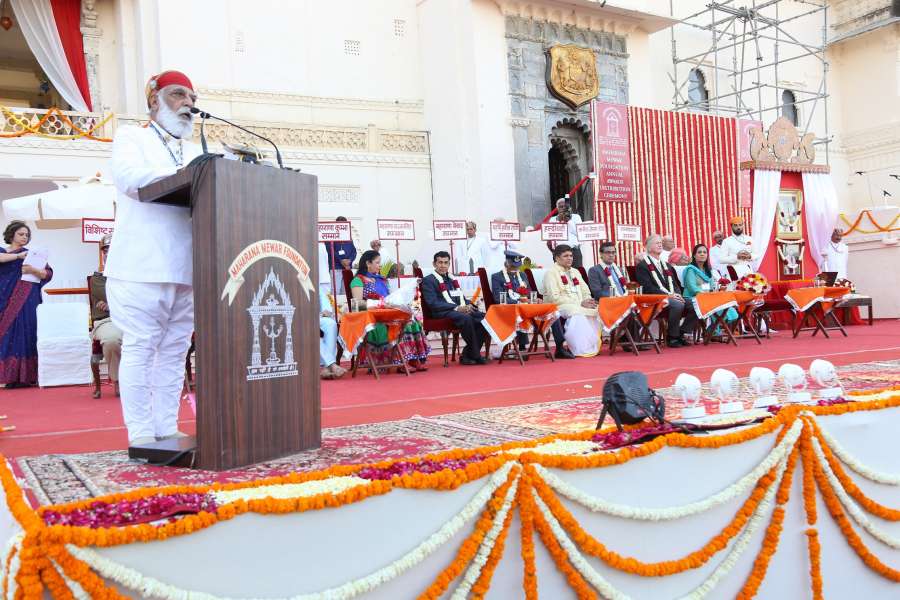 Meanwhile, Captain Radhika Menon, the Indian Merchant Navy's first woman ship-captain was given the Panna Dhai award in recognition of acts beyond the call of duty. Captain Menon captured intentional media attention for her role in saving the lives of seven fisherman whose boat sank in rough seas in the Bay of Bengal.
Another woman awardee was Moti Meena who refused to follow the traditional custom of remaining housebound after being widowed aged 28 with three sons to provide for.  Moti faced stern community disapproval after declining to remarry and lost the support of her parents-in-law when she refused to be housebound. Against these challenges Moti has spent the last nine years establishing herself as an independent woman and health worker running three health clinics in remote villages around Salumber Block in Udaipur.
Shriji Arvind Singh Mewar said the awards have always been committed to progressive values of empowering women through education and acknowledging their contribution to rural development work often in village communities. He praised the women awardees as 'beacons of inspiration'. This category of the MMCF Awards resonate with the ideals and achievements in the late 19th century when Maharana Shambhu Singh, an illustrious Maharana of Mewar, established the first secondary school for girls in Udaipur. Education was important for Maharana Singh who was not formally educated himself.
"We applaud all of tonight's awardees and their outstanding achievements need to be acknowledged in our times," said Shriji. "They need to be encouraged  to carry on with their exceptional work. Women still face enormous prejudice in some parts of India but as tonight's awardees have shown it can be overcome and fought."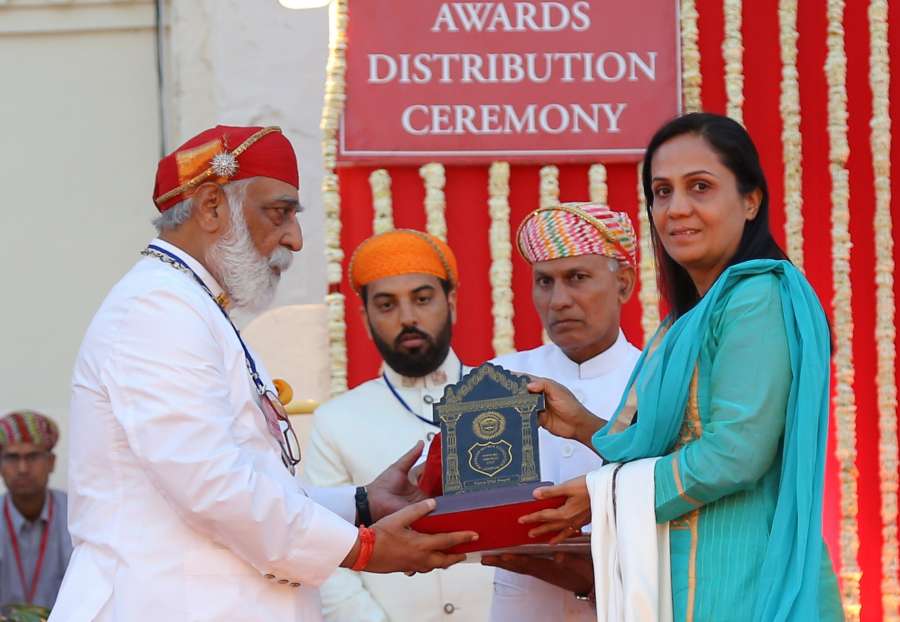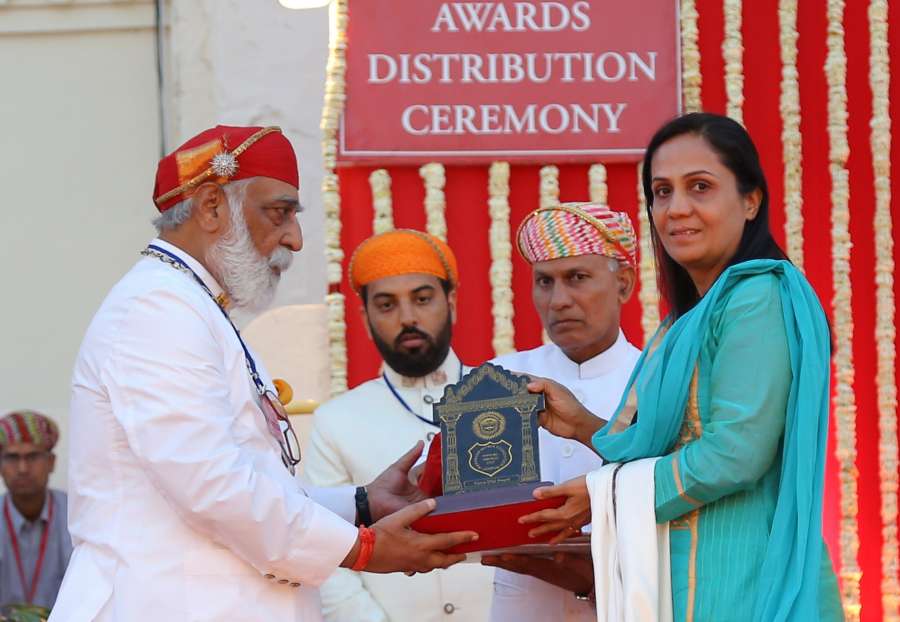 Meanwhile, other notable awardees included Sir Angus Deaton a Scottish born Professor of Economics and International Affairs at Princeton University in America. Sir Angus was honoured with the prestigious Colonel James Tod Award for his work researching healthcare in Rajasthan and India.  The award is given to a foreign national each year who has contributed 'permanent value' in understanding of the spirit and values of Mewar. It is named after the British officer Colonel Tod who spent 22 years in India at the turn of the 19th century, several of those in Udaipur helping to develop a productive relationship between the British East India Company and Mewar.
The awardee  of the Haldighati Award for journalism was Praveen Swami, an International Affairs editor at the Indian Express. Accepting his award Praveen called for greater respect for differing opinions in public debate, raising his concerns about the increasingly abusive and intolerant tone of discussion in the media.
The Awards function was chaired by one of India's leading poets Balkavi Bairaagi, aged 87, who continues to produce inspiring poetry and was applauded by the audience.
"As I travel across India, I am often asked what does the Maharana of Mewar Foundation actually do?," he said. "It is committed to instilling ancient Vedic and Indian values in new generations. Triggering a positive transformation in people of today's time and age."
Awardees were presented with ceremonial shawls, toran plaques, certificates, commemorative medals and cash awards, depending on the category of Awards.