Advertisement

Excited over Prime Minister Narendra Modi's upcoming visit to Israel, Israeli Nobel laureates have called him "courageous" and "honest" and expressed confidence in his abilities to "fix" India….A special report by Sahana Ghosh for Asian Lite News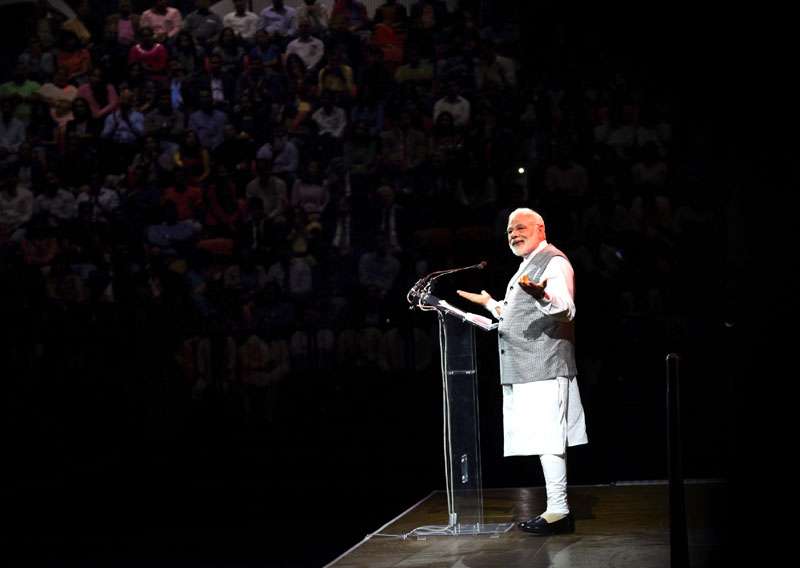 Modi's three-day visit beginning on July 4 is in commemoration of 25 years of the establishment of diplomatic ties between the two countries.
Israel's first woman Nobel laureate Ada Yonath lauded the Indian Prime Minister for taking charge of a country fraught with internal issues.
The 78-year-old scientist, honoured with the Nobel Prize in Chemistry in 2009 for her pioneering work on ribosomes (the site for protein synthesis), has been to India several times and met Modi thrice.
"He is very, very clever. He is courageous because he is ready to go into difficult points in Indian education and economy. He changed all that money (demonetisation)," Yonath said during the ongoing 67th Nobel Laureates Meeting here.
Yonath, who shared the Nobel with Venkatraman Ramakrishnan and Thomas A. Steitz, stressed: "To be the Prime Minister of a country like India today, which has different internal issues, must be very difficult. I wish to meet him when he is in Israel but I have to be in China."
Yonath's counterpart Dan Shechtman admitted to liking Modi during his meeting with the Prime Minister in 2015. The Nobel Prize in Chemistry was awarded to Shechtman in 2011 "for the discovery of quasicrystals".
"I think he is a good man. He came with honest, unbiased notions. I don't think he is there to make money, he is there to fix India. I don't think he is corrupt," the noted materials science expert said, adding he liked Modi.
"I told him that relationship between India and Israel is very important to India and Israel as well," he said.
Heaping praise on Indian science, especially on experts who expanded the sphere of work post his discovery of quasicrystals, Shechtman, who follows Chinese progress in science "closely" and has also met Chinese Premier Xi Jinping, believes India should "measure up" not against the US or Europe but against China.
"I think you should measure yourself not against the US or Europe but against China. China is rising very, very fast and they started much slower than India.
"I follow China very closely. Their science is improving every year but India is different than China in so many ways. You are a disordered democracy and China is a ordered non-democracy yet China has made headway," he said.
Hungarian-born Israeli Nobel laureate Avram Hershko, who won the Nobel Prize in Chemistry in 2004 with Aaron Ciechanover and Irwin Rose, has never been to India but is keen to travel to New Delhi and meet Modi.
Hershko, however, disagrees with Shechtman on the India-China comparison.
"No, I don't think you should (measure up) with China. By size you may compare with China but not in others. You two are very different in national characters.
"Maybe they are a bit more organised. If India does good education and science, then more Nobel prizes will come. But that should not be a priority," the 79-year-old said.