Advertisement

If December in wintry Goa is synonymous with its electronic dance music festivals, underground trance gigs and bohemian revelry, the advent of early summer comes with its own promise of fun and splendour, albeit more of a religious kind….A special report by Mayabhushan Nagvenkar for Asian Lite News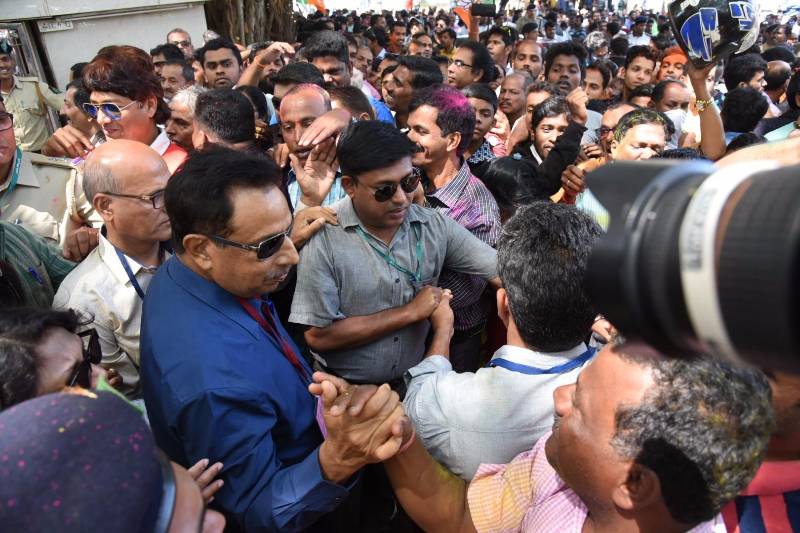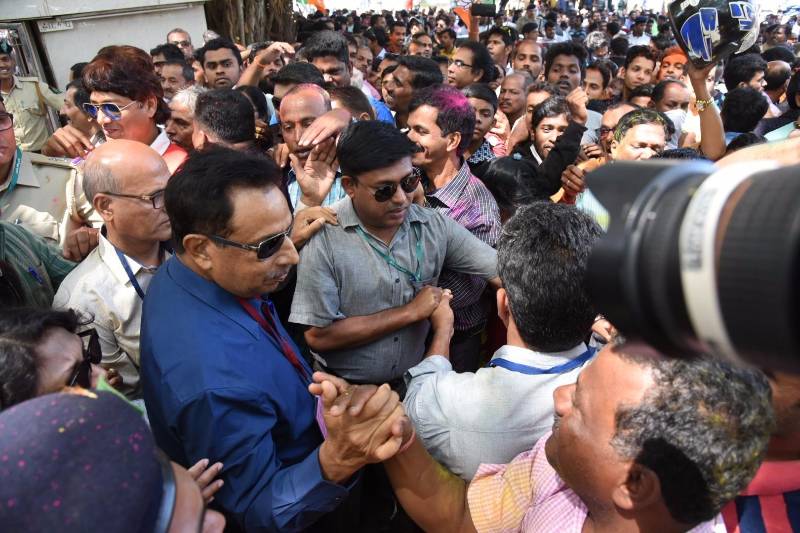 On the heels of the celebrated Carnival, a popular festival which roots itself in Christian tradition and is celebrated in February, comes Shigmo, a Goan adaptation of the Holi festival, which attracts equal attention among the Hindus of Goa.
Although a much older practice compared to the Iberian-inspired Carnival, the Shigmo shares some similarities with it, especially with the street-oriented celebrations, colourful float parades and, of course, music — which, unlike the Carnival, focuses more on indigenous instruments and songs eulogizing Hindu culture.
The state Tourism Department has, over the years, been pushing Shigmo and its abounding energy as a draw for inbound tourists and, according to its Director Sanjeev C. Gauns Dessai, the effort is paying off.
"During Shigmo, the state attracts thousands of tourists from across the country. It is this time of the year when people from across the state also come together. Through this festivity, the state showcases its rich culture and traditions to the world, also depicting religious scenes and folklore," Dessai said.
The festival will be held from March 14 to 27 this year.
Shigmo, the official said, is Goa's most unique and largest religious Hindu festival, depicting rich culture, folklore and traditions of the state as well as its people, heritage and mythology through song and dance in the parades.
Men march with tall, colourfully-draped wooden poles to the beat of drums, others dance with decorated umbrellas. Men and women dress up in elaborate costumes representing various deities during the parades, which are held in all the major towns in the state through the festive period.
The procession culminates in a series of illuminated floats, on which larger-than-life mechanical figures represent important deities and some even re-enact historic and mythological feats.
"The parade is a vibrant display of multi-coloured flags, decorated umbrellas, large musical instruments and other colourful elements. This mesmerising, larger-than-life celebration brings together fantasy and folk to form a fusion in the floats that parade through the streets," Dessai added.
Some of the common elements of the parade are traditional folk dances like ghode modni (a warrior dance using mock-horses) and fugdi to the tune of drums and cymbals.
Shigmo, Dessai said, was being held in different centres across the state this year, as it would help tourists get better insight into the various places, which they would frequent in order to attend the festival.
"Every year, the festival is getting bigger with better floats and attractive programmes and performances. It has been noted that foreign tourists are interested in viewing Shigmo as much as the Carnival as the former showcases Hindu mythology and as much colour and festivities as the Carnival does," Dessai said.