Advertisement

Finance Minister Arun Jaitley said the Indian economy is expected to grow fast in the next two years because of a number of reform measures taken….reports Asian Lite News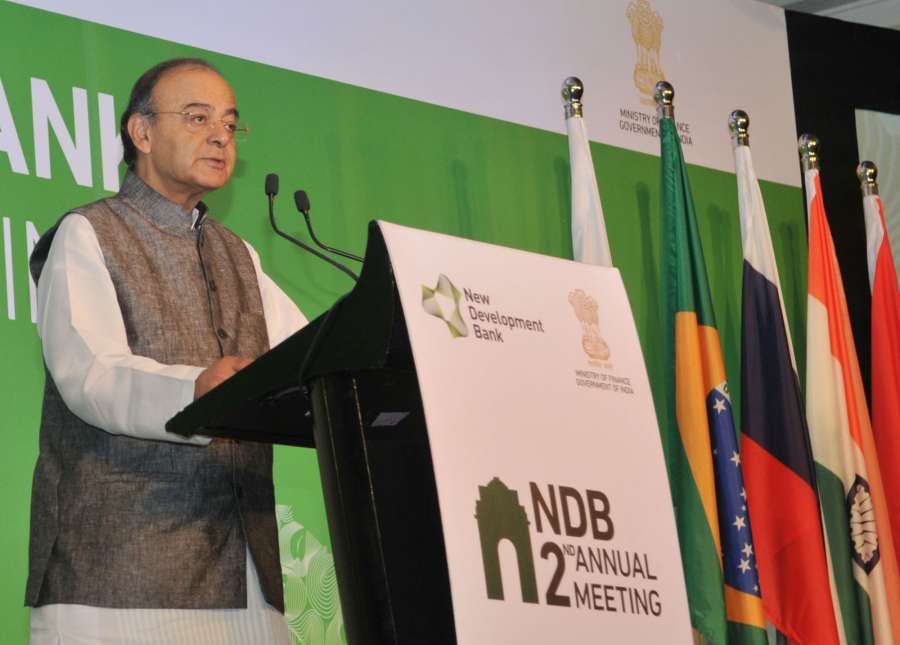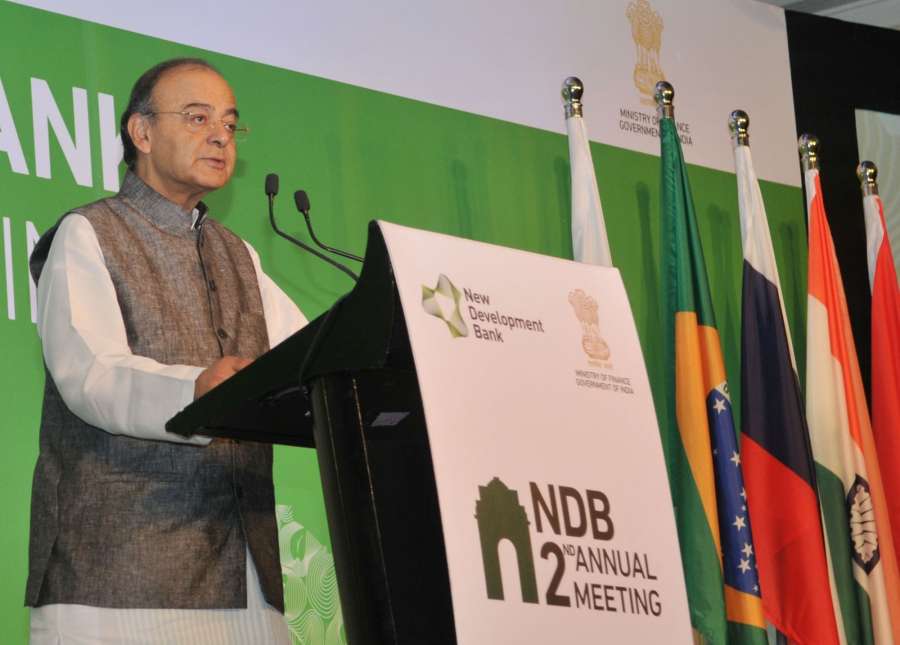 "Throughout this challenging time, India has remained a bright spot among the major economies. India's growth is projected at 7.2 per cent and 7.7 per cent in 2017 and 2018. We have successfully implemented a slew of reform measures," Jaitley said at the second annual meeting of the New Development Bank (NDB).
He said India requires investment of Rs 43 lakh crore or $646 billion for infrastructure over the next five years and was looking at a $2 billion loan from NDB, adding that the expectations were of a cheaper rate and expeditious disbursement.
"We have proposed projects worth about $2 billion for NDB funding, which I hope will be taken up by the Board expeditiously. Seventy per cent of our infrastructure requirement is in the power, roads and urban infrastructure sectors. This offers an enormous opportunity to an institution like NDB, whose core mandate is sustainable infrastructure development," the minister said.
"Being a lean organisation, it is also expected that the NDB will not only offer loans at cheaper rate, but will also influence the more established multi-lateral development banks to revisit their high cost model," Jaitley said.
"NDB President K.V. Kamath has done a commendable job. The bank is now fully operational. It has successfully raised money from the market. It will soon start disbursements in India," he said.
"The first agreement for a NDB loan in India, to finance major district roads in Madhya Pradesh, has been signed a couple of days back," Jaitley added.
He said NDB, formerly known as BRICS Development Bank, was established in 2014 to finance sustainable development projects and must fit into the role envisioned by its founding nations — India, China, Brazil, Russia and South Africa.
"I hope that NDB will emerge as a development bank and help in funding of emerging economies," he said and added that protectionism and geopolitical tension remained as major challenges for the economies.
"The NDB has come up amidst huge expectations in a difficult time for the global economy. Finally some silver linings are emerging. After a sluggish performance in 2015 and 2016, global growth appears to be recovering, and is projected at 3.4 per cent in 2017 and 3.6 per cent in 2018," the finance minister said.
Jaitley, however, said there were newer global challenges like rising protectionism. The challenges also include "a sharper than expected tightening in global financial conditions that could interact with balance sheet weaknesses in parts of the euro area and increased geopolitical tensions, including unpredictable economic policy of the US."
Kamath, who also addressed the opening ceremony, said the bank was looking at financing 15 projects of member countries in 2017.
The bank, headquartered in Shanghai, has financed seven projects in the past and is now working towards opening its first regional centre in Africa.
"Seven projects have been done so far which aggregate around $1.5 billion. Six of them are in the renewable energy sector and one in transport financing," he said.
"We found great support in first year of operation. We hope to open African Regional Centre by May," Kamath added.