Advertisement

No one would have thought a judge that too served in a High Court will have to stand behind the bars but Justice Karnan defied all traditions. Like he challenged the Supreme Court and invited the contempt and later found untraceable for both Tamil Nadu and West Bengal Police, now sent to jail, a man who sent many to jail and bring out many from jail….reports Asian Lite News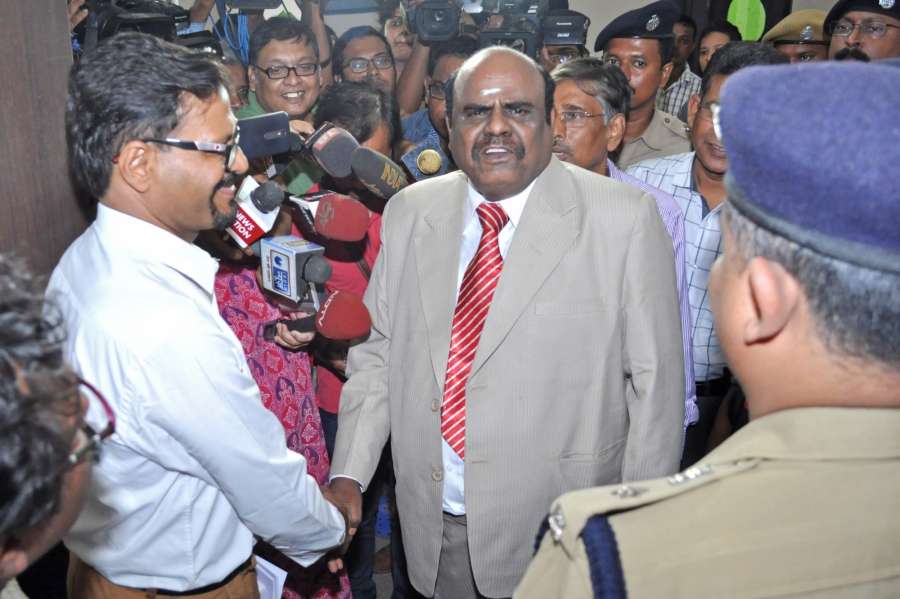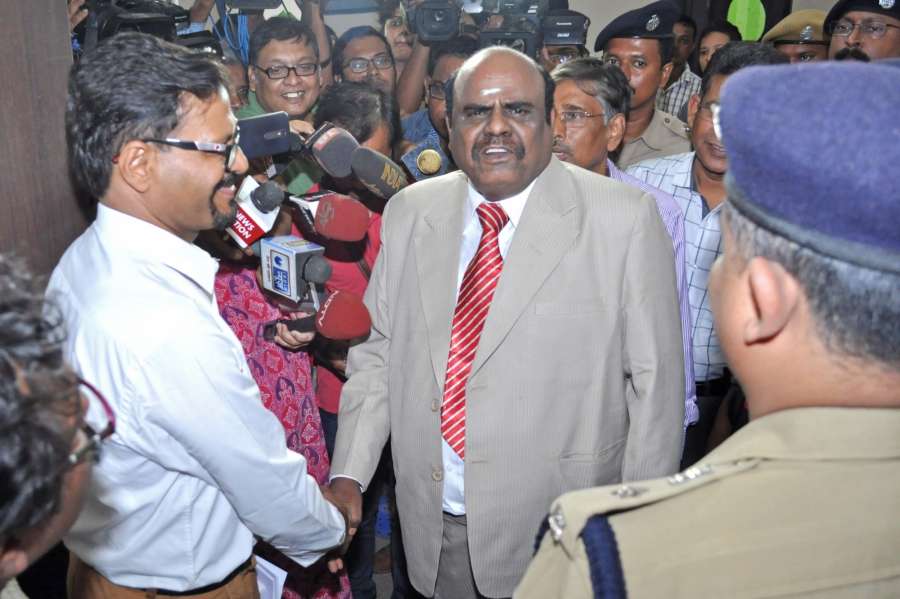 Former Calcutta High Court judge Justice C.S. Karnan was on Wednesday jailed, a day after he was arrested in the case of contempt but last-ditch efforts by his lawyers to get relief from the Supreme Court failed.
The controversial judge, who was given six months imprisonment on May 9 for contempt by the Supreme Court and had remained untraceable, was brought to Kolkata from Chennai by plane by a team of West Bengal Police led by top official Raj Kanojia and lodged in Presidency Jail.
The 62-year-old judge was taken directly from the airport to the jail. In Chennai airport, he told reporters that he was "fighting against corruption". He said he had no complaint against police as they knew he had done nothing wrong.
Earlier in the day, a vacation bench of Justice D.Y. Chandrachud and Justice Sanjay Kishan Kaul
refused to give him bail or suspend the sentence.
"We can't suspend the sentence as the order of the sentence was passed by a seven-judge bench," the judges said.
The bench's response came as Karnan's counsel Mathew J. Nadumpara urged it to grant bail to the former judge, who was arrested in Coimbatore in Tamil Nadu by the West Bengal Police on Tuesday.
As he told the bench that "equity demands" his client be granted bail, Justice Chandrachud said: "All equity is subject to law and judicial discipline."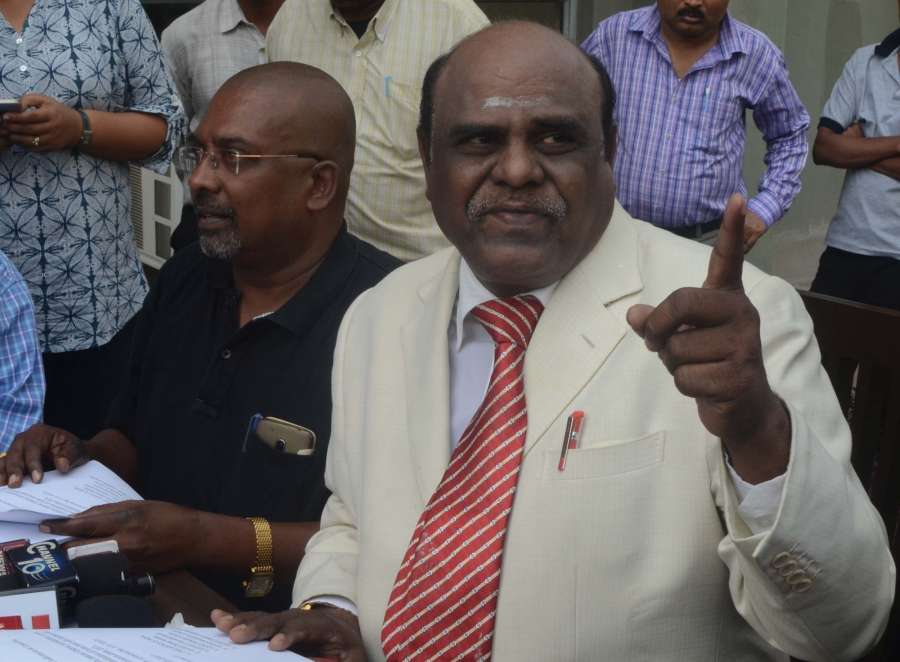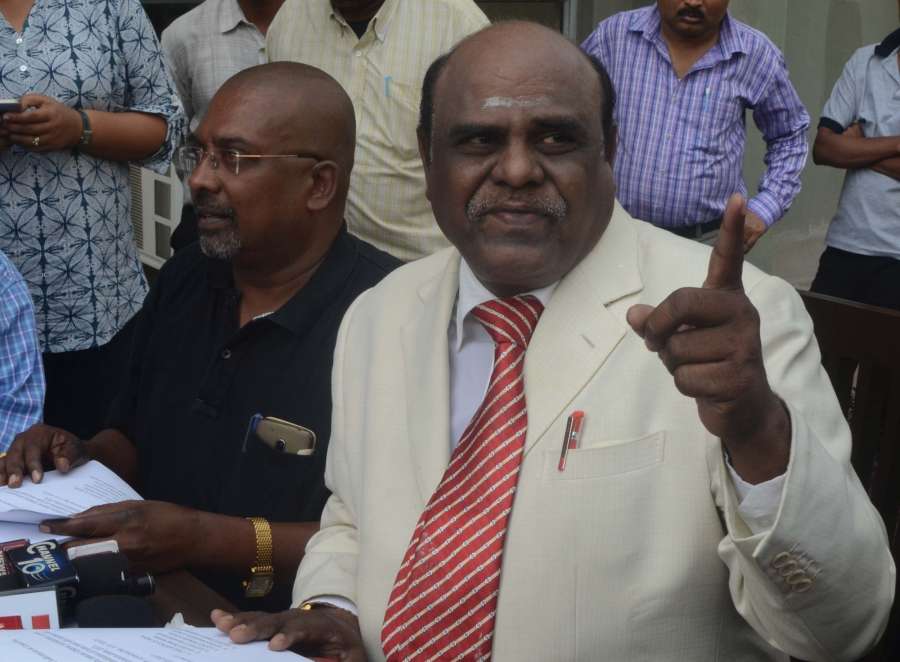 "Sorry, Mr. Nadumpara," the judge said, asking the counsel to mention the matter before the Chief Justice on the reopening of the court after summer break on July 3.
Justice Karnan's arrest came 42 days after top court on May 9 held him guilty of contempt for his utterances against the Chief Justice of India and other judges of the apex court and sentenced him to six months imprisonment. The same day, Justice Karnan left Kolkata for Chennai and was virtually untraceable since them. He retired from service earlier this month.
Meanwhile, the West Bengal Police team said they knew about Karnan's hiding place in Coimbatore for three days before moving in to arrest him.
"We knew about his (Karnan's) whereabouts three days back. We were tracking phone calls of people close to him and we also have our own sources," Kanojia said in Chennai before boarding a flight to Kolkata.
According to him, this was a unique case he had handled in his entire service and "maybe no other police officer will be handling such a case in a long time to come".
"Tracking Karnan was difficult. It was a difficult case," Kanojia said.