Advertisement

The controversial judge ever in India, Calcutta High Court judge Justice C.S. Karnan retired from his service after locking horns with Supreme Court and prompting the top court to order six months imprisonment against him. However Justine Karnan was disappeared soon after the order and avoided the worst thing that a sitting judge being arrested while in office for the first time….reports Asian Lite News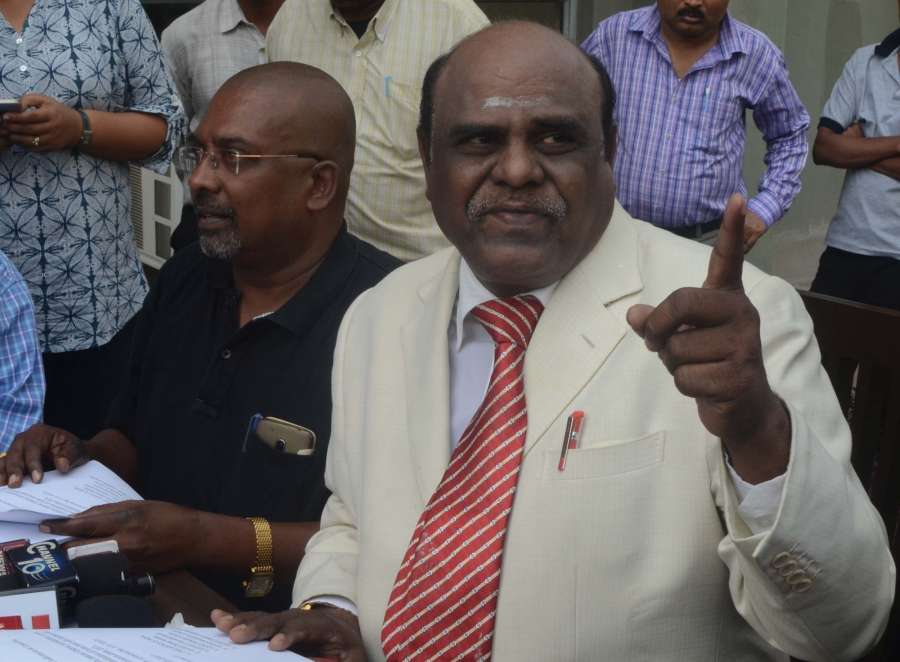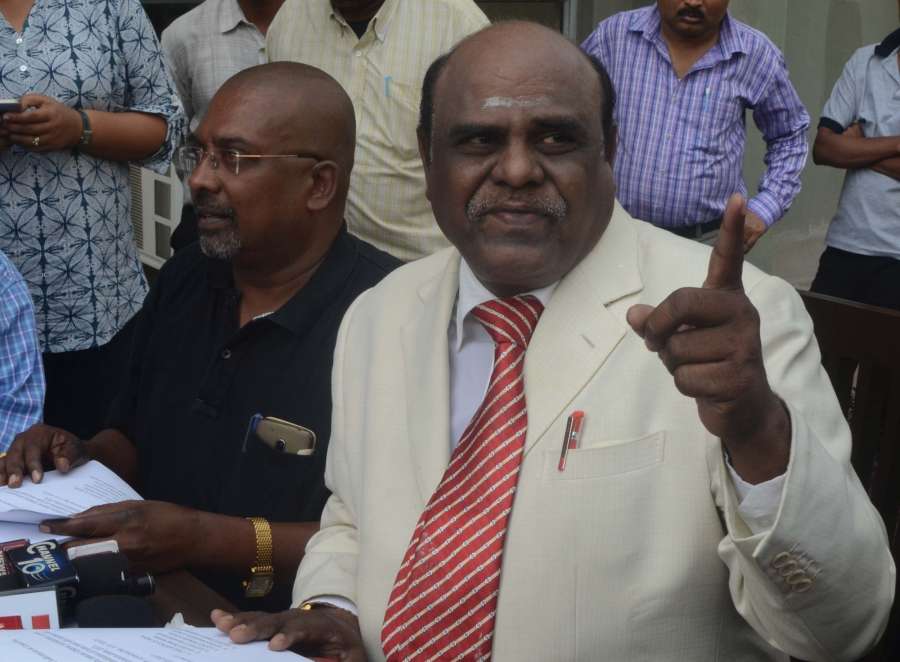 Calcutta High Court judge Justice C.S. Karnan, who is facing six months imprisonment for contempt of the Supreme Court, retired on Monday, probably escaping the odium of a sitting judge being arrested while in office.
Justice Karnan, who was transferred to Kolkata after he had kicked up a row by raking up issues against other judges of the Madras High Court, including the Chief Justice, has been untraceable ever since the apex court sentenced him for contempt on May 9.
A seven-judge bench headed by Chief Justice Jagdish Singh Khehar held Karnan guilty of contempt and ordered six months imprisonment for him.
A team of West Bengal police had rushed to Chennai and other places in Tamil Nadu looking for him but without success.
Probably the police may lay its hands on the controversial judge now that he has retired.
Reacting to the situation, senior counsel and former president of the Supreme Court Bar Association Dushyant Dave said that "it reflects failure on the part of the police in not having found him. .. It shows complete lack of respect of the Supreme Court by the Executive."
"Right or wrong the Supreme Court judgment has to be implemented and the state is fully responsible for the lapses and must be held accountable," Dave said, pointing out that "The whole saga reflects the sorry state of affairs in the judiciary."
However, well-known lawyer Kamini Jaiswal says that Justice Karnan may have escaped arrest so far but now he will be arrested.
Unlike what happens in the case of the common man, in the case of Justice Karnan they have to follow procedures and take the help of Tamil Nadu police in arresting him, Jaiswal said.
"They (West Bengal police) have to follow procedure" and can't be seen to be "high handed" as Justice Karnan knows the law and there are lawyers around him.
Justice Karnan had left Kolkata on May 9 itself and remained elusive thereafter even though Director General of West Bengal Police constituted teams of police personnel which went to Chennai and other places looking for him.
He moved the top court for the suspension of his sentence and sought review of the May 9 order but he did not get any relief. His plea for review was declined on technical grounds without its coming before the seven judges bench.
Justice Karnan's counsel Mathews J. Nedumpara had repeatedly told the top court that the detailed order holding him guilty of contempt was never made available to him after May 9 – something he was entitled to like any other litigant.
The failure of West Bengal police to arrest Justice Karnan in the last one a half months has saved a situation of a serving judge of a High Court being arrested and sent to jail.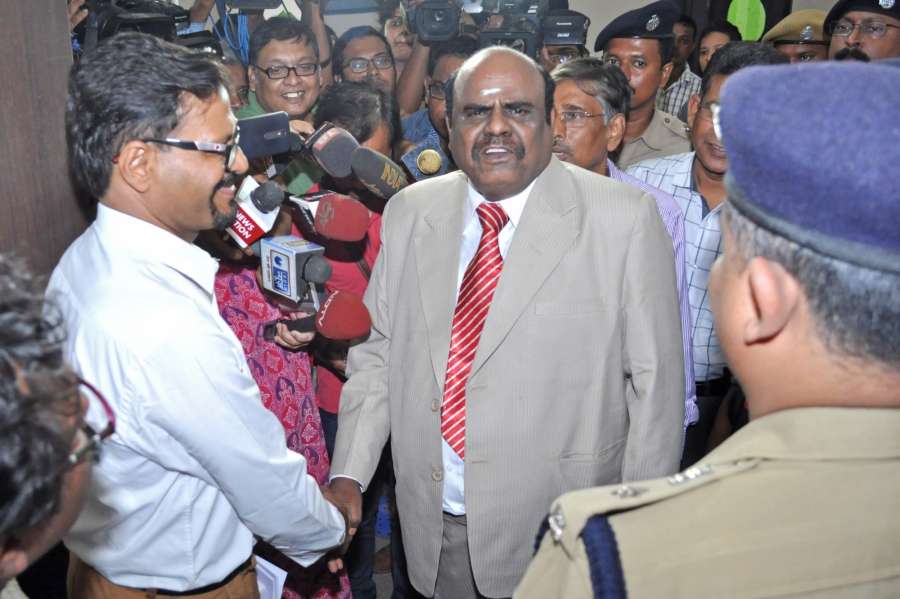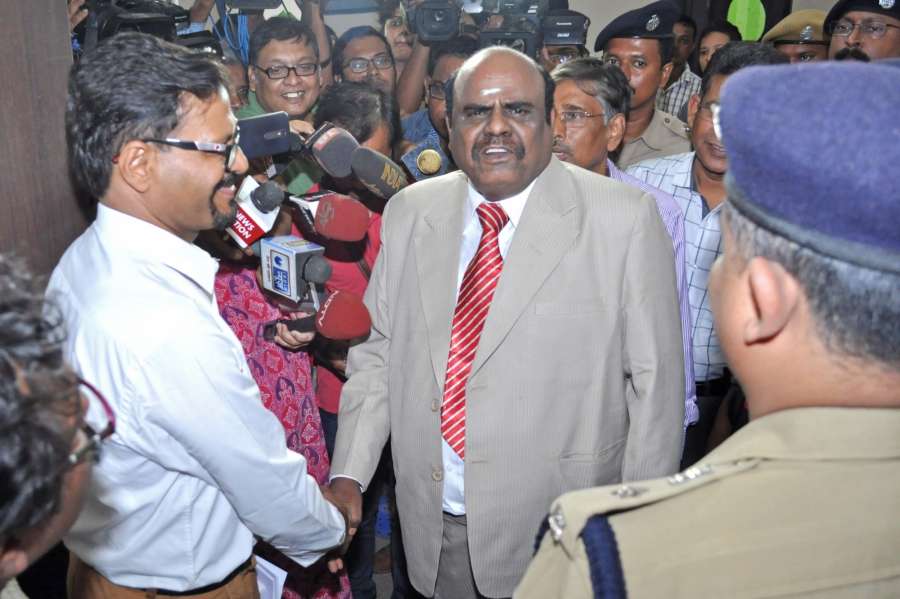 Now, if Justice Karnan is arrested in pursuance of the top court order then it would be an arrest of a former judge of a High court – who post retirement is like any other ordinary citizen.
It is not only that Justice Karnan has retired on Monday – without being given a formal farewell by the Calcutta High Court – but any relook into his case has to go through a fresh process as one of the seven judges, Justice Pinaki Chandra Ghose, has since retired.
Besides Chief Justice Khehar, other judges on the bench were Justice Dipak Misra, Justice J. Chelameswar, Justice Ranjan Gogoi, Justice Madan B. Lokur, Justice Pinaki Chandra Ghose and Justice Kurian Joseph.
Justice Ghose retired from the Supreme Court on May 27 and any hearing of Justice Karnan's case has to be by a seven judges bench and the same has to be reconstituted to have another judge in place of Justice Ghose.
Even if other six judges Chief Justice Khehar, Justice Dipak Misra, Justice J. Chelameswar, Justice Ranjan Gogoi, Justice Madan B. Lokur, and Justice Kurian Joseph continue to remain on the bench, change of one judge as per the top court practice, would necessitate fresh hearing of the matter.