Advertisement

More than 1,000 units of corrugated box manufacturers in Kerala are facing a crisis due to an increase in the price of raw materials….reports Asian Lite News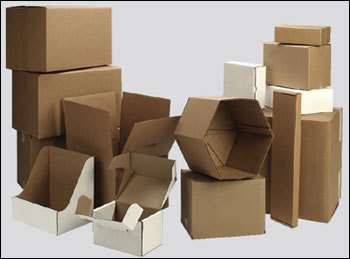 The fate of over a lakh of people directly and indirectly employed by these units also hangs in balance.
"It has been a double blow for us as in the past two months, there has been four price increases of kraft paper — the raw material. There have also been frequent closures of paper mills, leading to erratic supply of kraft paper. This has affected us very badly," said Xavier Jose, President of Kerala Corrugated Box Manufacturers' Association.
The association said that in addition to the increase in the cost of kraft paper, other inputs like manpower cost, ink, starch, stitching wire, freight charges, energy charges and other overheads have also witnessed huge increases in the last few months.
The corrugated box industry not only caters to the packaging needs of the common man but also protects the environment as its products are completely eco-friendly, he pointed out.
"Since corrugated packaging is the mode of packaging for the common man, it is critical that its main raw material, kraft paper, should be made available at reasonable prices without any bottlenecks," added Jose.
According to Rajeeve Gopalakrishnan, who runs a unit in Kochi, the paper mills need to stop frequent closures so as to avoid an artificial shortage of paper.
"If this does not happen, there are strong chances of production lines of essential public consumption items coming to halt for want of boxes. We also request the central government to come to the rescue of the box-making industry by giving directions to the paper mills to avoid shut-downs and maintain a smooth flow of supplies.
"Artificial scarcity created by such closures by kraft paper mills would jeopardise the packaging industry," said Gopalakrishnan, calling for kraft paper mills in the public sector.